Designing for children is a lot of fun. You can go all out with colors, characters, shapes, and break the rules of regular design. But what about text? How do you know what's good or not? Luckily, the world of typography offers plenty of options specifically geared toward young children. Here, we'll explore what makes a font a kids' font and then dive into 18 great examples, perfect for all kinds of occasions.
How to Know if a Font is Kid-Friendly
While most of the time you can determine if a font is a kids' font on intuition alone, sometimes it's useful to keep a checklist of kid-friendly font characteristics in mind.
Kids' fonts are easy to read
You've probably seen those large round typefaces on children's greeting cards, online games, and websites. They're especially helpful when your target audience is children who are just learning to read.
Kids' fonts resemble a child's handwriting
If you're mainly targeting parents, kids' handwriting fonts are the way to go. They show that the design or product speaks the kids' language.
Kids' fonts have a lot of details and embellishments
Children love extra details and embellishments. In part, it's because they come to writing through painting, and painting is a much more imaginative and visual medium. So designer logic is, 'Why not give kids something extra to look at while they're parsing the meaning behind text?'
Kids' fonts have more texture
Sometimes it's dinosaur tail spikes on letters, sometimes it's cake glaze, or the surface of the moon, but no matter what, kids' fonts almost always look like they'd be fun to touch.
Is There a Font That Looks Like Children's Handwriting?
Of course, there are numerous fonts that look just like children's handwriting. It's quite a popular subsection of kids' fonts. Try Kids Crayon by Ian Williams. It's inspired by the crayon scribbles of his 5-year-old. The font is as charming in its ineptitude as real children when they're just starting to write. Alternatively, check out PF Kids Pro, a replica of designer Alexandros Papalexis's daughter's handwriting. This one's quite a bit more crooked and rough, which of course makes it more realistic.
Best Fun Fonts for Kids
Here are some playful and fun fonts for kids to choose from. If you're looking for more, check out the Font Generator Quicktool.
1) Lazydog

This hand-drawn kids' font looks like it's straight from the cover of a children's book. Versatile and readable, with only a few extra details on letters here and there, it is perfect for designs for 6-12 year-olds.
2) Dinosaur

An excellent font for all the little dino fans out there. The abundance of texture and extra details really makes this font unique. The only issue is that it's pretty niche and you have to make sure it really fits the context.
3) School Mania

It can't always be dinos and bears, sometimes your design requires something more studious. That's where School Mania comes in handy. Extremely readable and sturdy, this 3D font will look great on any banner, poster or infographic. Just make sure you surround it with some colorful visuals to brighten the mood.
4) Viva La Fiesta

Viva La Fiesta will immediately put one in the mood for celebration. Bursting with details and ornaments, this kids' font is the perfection fusion of painting and typography. It's fantastic for children's books, banners, and posters.
5) Love Ya Like a Sister

According to designer Kimberly Geswein, this font is a tribute to a childhood memory with her sister, where they'd pass each other notes that said, 'Love ya like a sister', laughing about the fact that they were actually sisters.
6) Luckiest Guy

While this font is not explicitly a font for kids, it's bold and clear enough that children just learning to read will have no trouble with it. Plus, since it's inspired by 1950s ads with custom lettering, so it has a vintage feel to it.
7) Unicorns Are Awesome

Elegant and dreamy, this is the perfect font for almost any fantasy-related design. It immediately reminds one of enchanted castles and glorious adventures.
8) Homework

Since school is a big part of children's lives, school-related designs are a big part of designing for children. Homework is a neat handwritten font for when you want to show the hypothetical handwriting of a diligent student.
9) Camden

Camden has a carefree, and loose look and feel, perfect for those times when you need to design a poster or a card for a slightly older child, but want to retain a playful tone.
10) Font of Kindness

The unique letters of the Font of Kindness were handwritten by kids with cerebral palsy. Purchasing this font, you'll not only help them get much-needed therapy, but also, thanks to the font's versatility, end up using this spindly kids handwriting font in so many of your designs.
11) Jungle Juice

Invite kids to follow the call of magic and adventure with this old-timey kids' font. It works really well for books, websites, and games.
12) Calvin and Hobbes

Reference the famous children's comics with this free font. Overall, it's simple and readable, without losing the charm of mess and unevenness.
13) Scooby Doo

Scooby Doo is another free kids' font inspired by a famous work of media for children. Try using this font for titles and headlines. It's pretty bold and attention-grabbing.
14) PencilPete

If you're a fan of the texture that writing with a pencil gives to letters, this is the perfect font for you. Much like Homework, this kids' font is best suited for school-related designs.
15) Little Miss Priss

Neat and straightforward, Little Miss Priss is most suited for the body text of both children's books and online posts.
16) Balloon Caps

Balloons are fun. Text is fun. So why not put the two together? This font works especially well as a title or heading pertaining to the design of any sort of celebration.
17) Two Turtle Doves

If you thought some of the fonts on our list were uneven, think again. Two Turtle Doves is the most intentionally uneven of them all. Eccentric and unique, this is a font all kids love because it seems to break the rules.
18) Monster World

Monster World is a font family that looks especially wonderful online, so whether you're designing a new children's website or an online game, it's worth giving it a try. There's also a fun 21-item pack of vectors depicting monsters, street signs, stars, and other monster-like icons.
Create Designs for Children 
It's time to get the creative juices flowing with imaginative and colorful kid-friendly designs. Just follow this step-by-step guide to start designing for children with Picsart.
1) Open the Picsart app on your smartphone and tap on the purple plus sign in the middle.
2) Scroll down to Color Backgrounds and choose something bright and colorful.
3) Tap on the Text tool.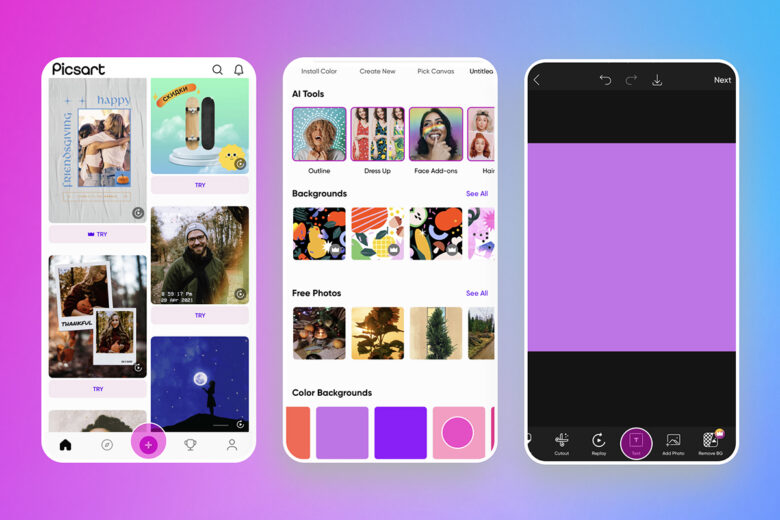 4) Type in the text and tap on the check mark in the upper right corner.
5) Scroll the menu below to the right to browse the collection of fonts. If you want to upload a custom font or download one of the premium Picsart fonts, tap on the upwards arrow on the left and use My Fonts and Premium tabs respectively.
6) Adjust the font style, color, and any other design details, tapping on Apply when you're done to save or post your work.
Prefer to edit via the Picsart web browser? No problem. Here's how:
1) Click on New Project to get started.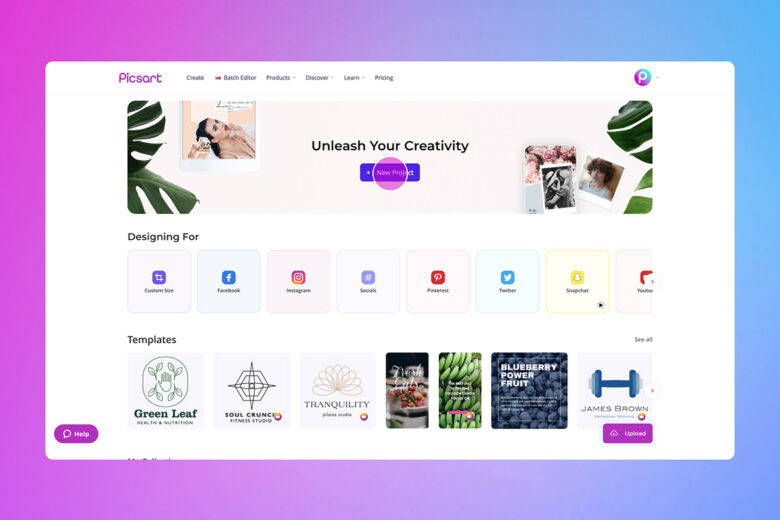 2) Fill the canvas with a suitably child-friendly color, by clicking on the editing bar above and adjusting the Color Picker on the left panel.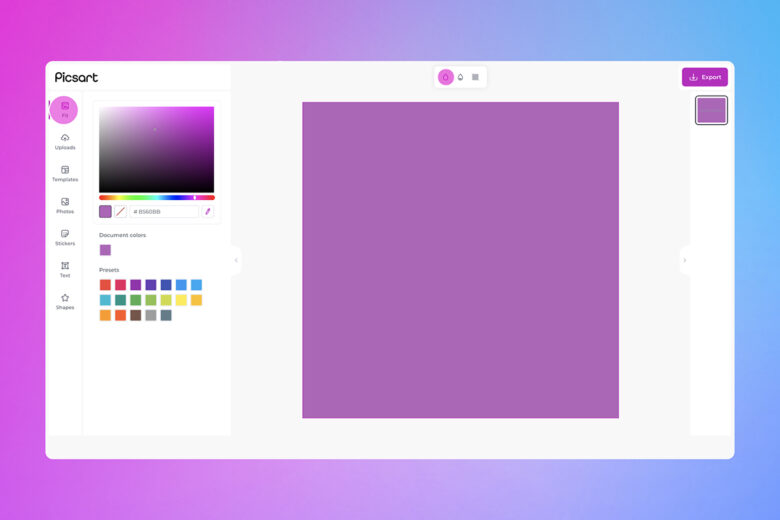 3) Scroll down to the Text tool and input your messaging.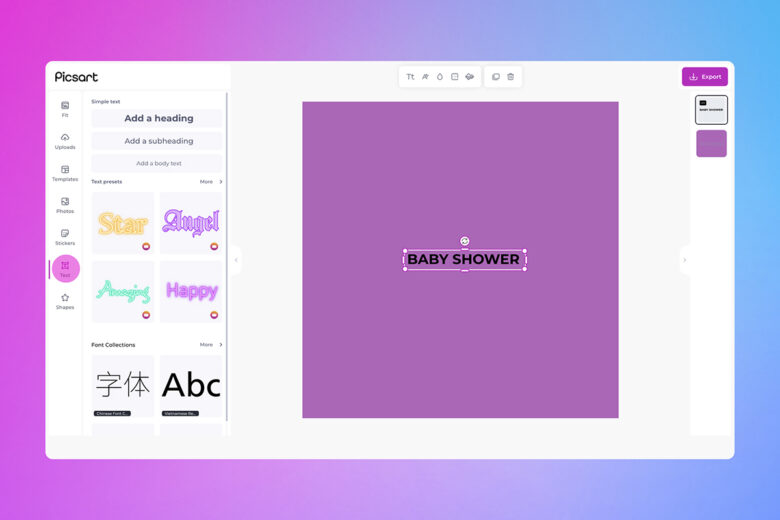 4) Adjust the font, Text Syle, sizing, color, and any other details you need.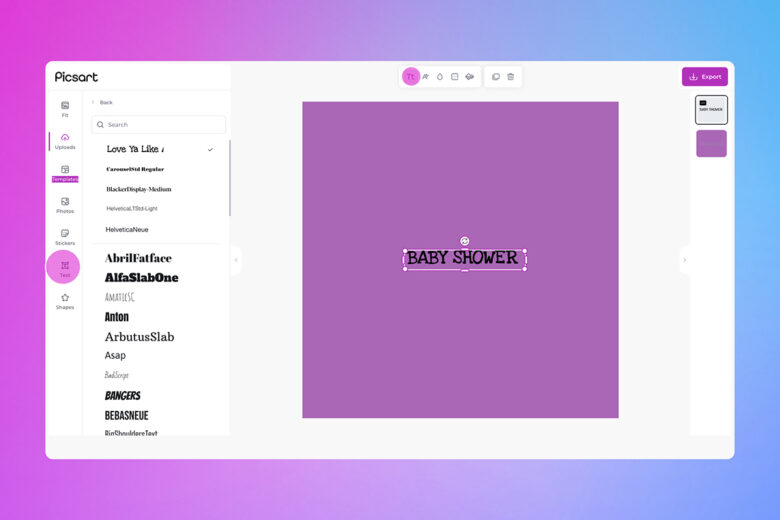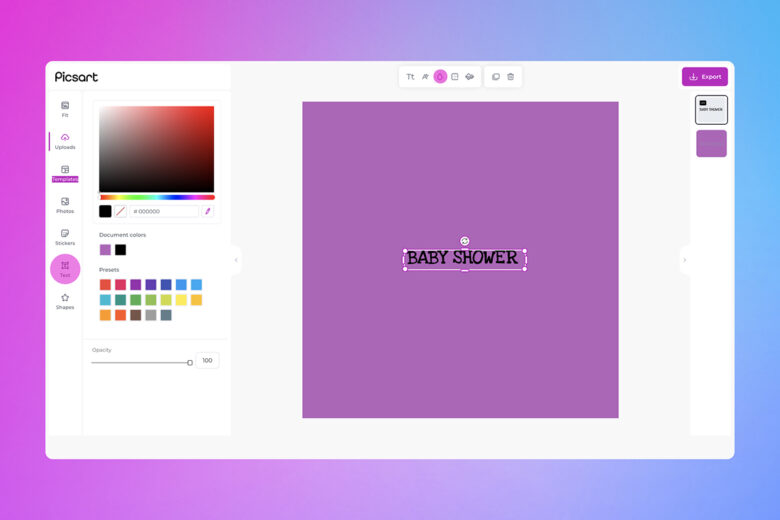 5) When you're happy with the final edit, click on Export to save or post your work.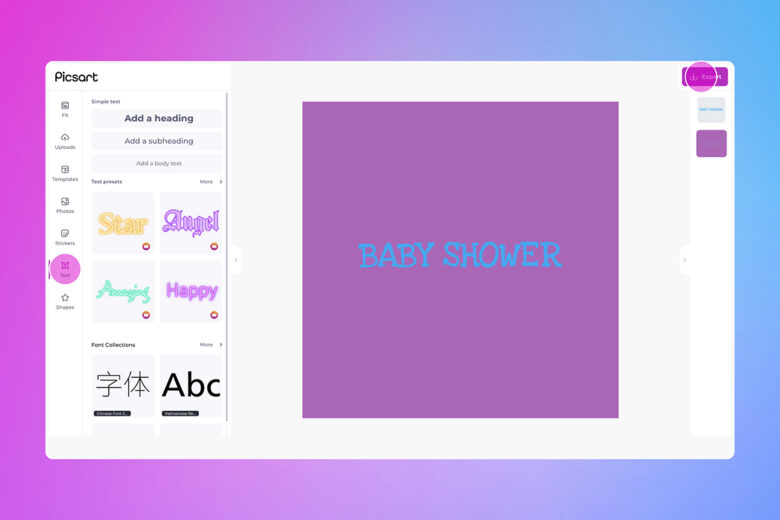 Hope you've enjoyed this selection of fun fonts for kids and will start incorporating them into your designs for children. And don't forget to pair fonts appropriately.
Picsart is a full ecosystem of free-to-use content, powerful tools, and creator inspiration. With a billion downloads and more than 150 million monthly active creators, Picsart is the world's largest creative platform. Picsart has collaborated with major artists and brands like BLACKPINK, Taylor Swift, the Jonas Brothers, Lizzo, Ariana Grande, Jennifer Lopez, One Direction, Sanrio: Hello Kitty, Warner Bros. Entertainment, iHeartMedia, Condé Nast, and more. Download the app or start editing on web today to enhance your photos and videos with thousands of quick and easy editing tools, trendy filters, fun stickers, and brilliant backgrounds. Unleash your creativity and upgrade to Gold for premium perks!