For this week's Drawing Challenge, we're asking you to embrace your inner animal and draw horns. Follow along with this tutorial to pick up some tips and tricks on how to do it.
Step 1: Draw Outline
Start with a white background and a blank layer. Sketch an outline of your drawing on the blank layer. Reduce the opacity of your sketch, add a new layer, and trace a more refined outline of your drawing.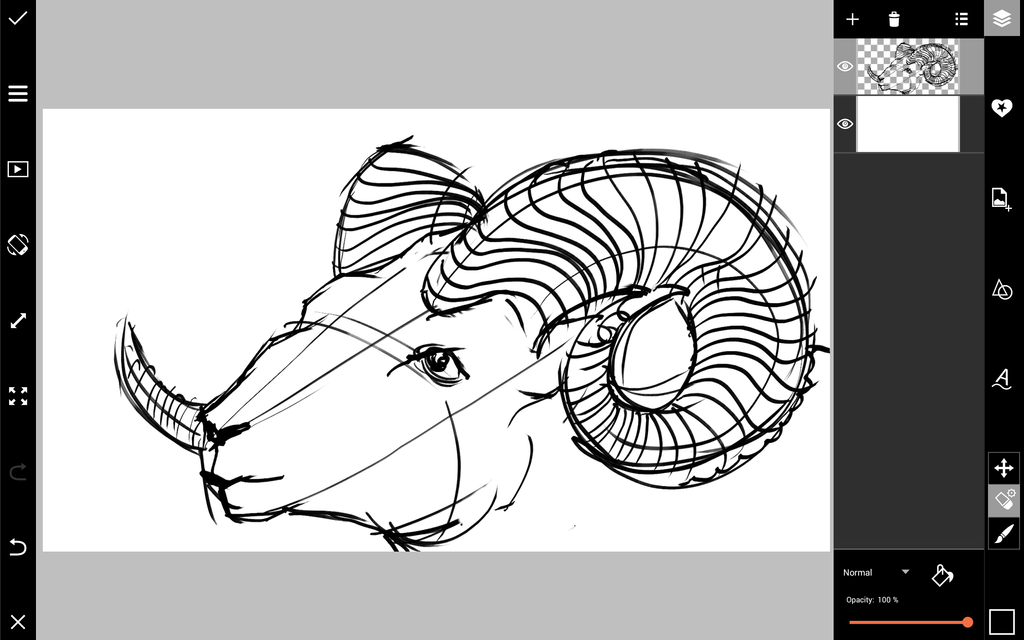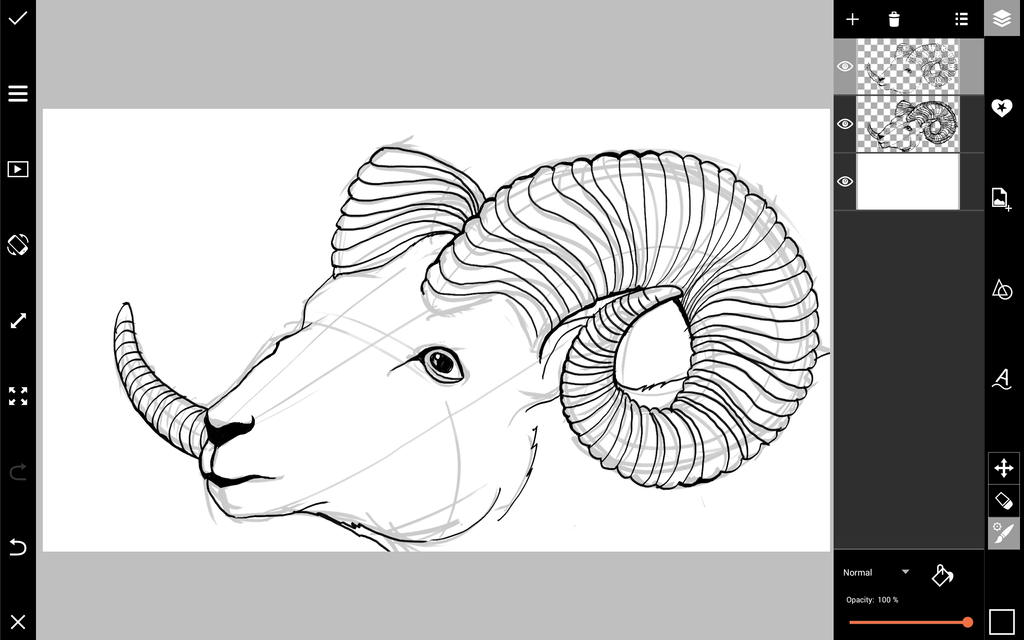 Step 2: Add Color
In a new layer, start coloring in your horns. Add another layer for your background, and use a large, soft brush to paint it in. Use several different colors (we chose different shades of brown and green) to add depth to the background. Change colors by tapping on the Color Chooser in the bottom right corner.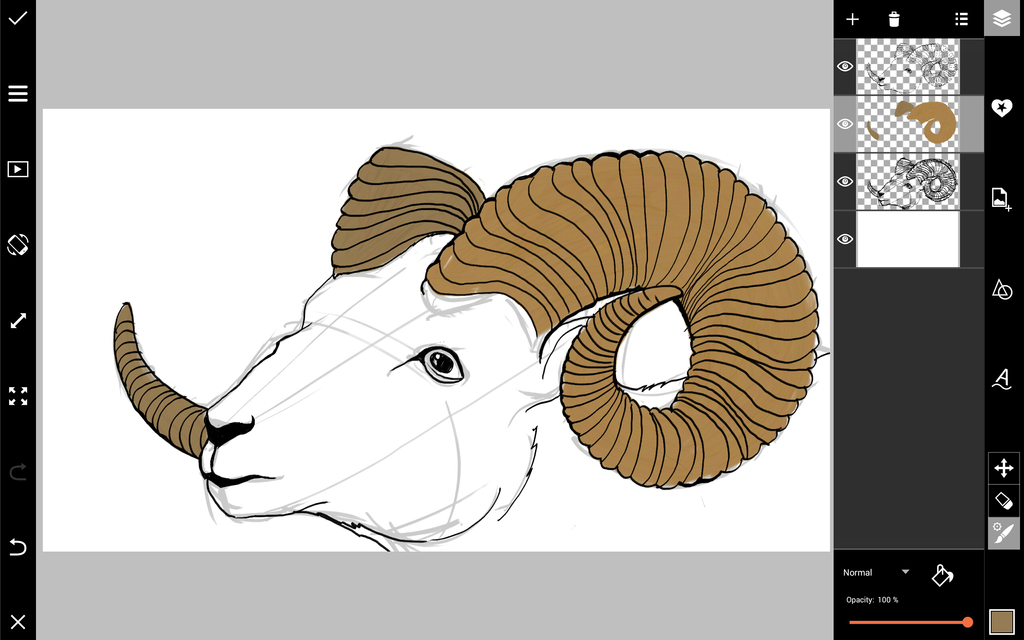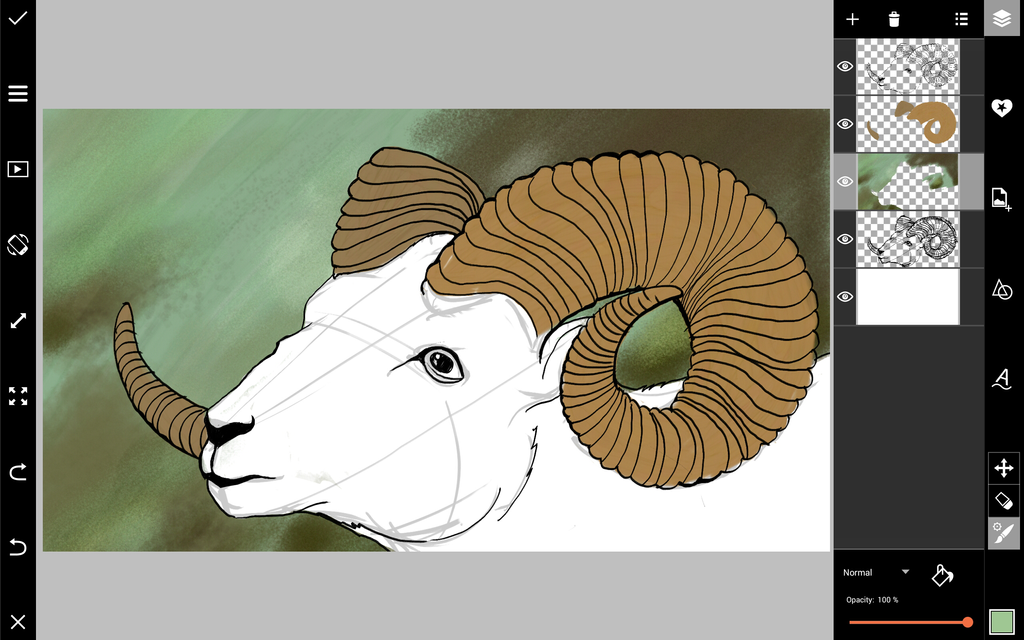 Step 3: Add Shading to Horns
Add a new layer and use a semi-transparent black brush to add shading to the horns. Repeat the process using a semi-transparent brown brush to finish your shading.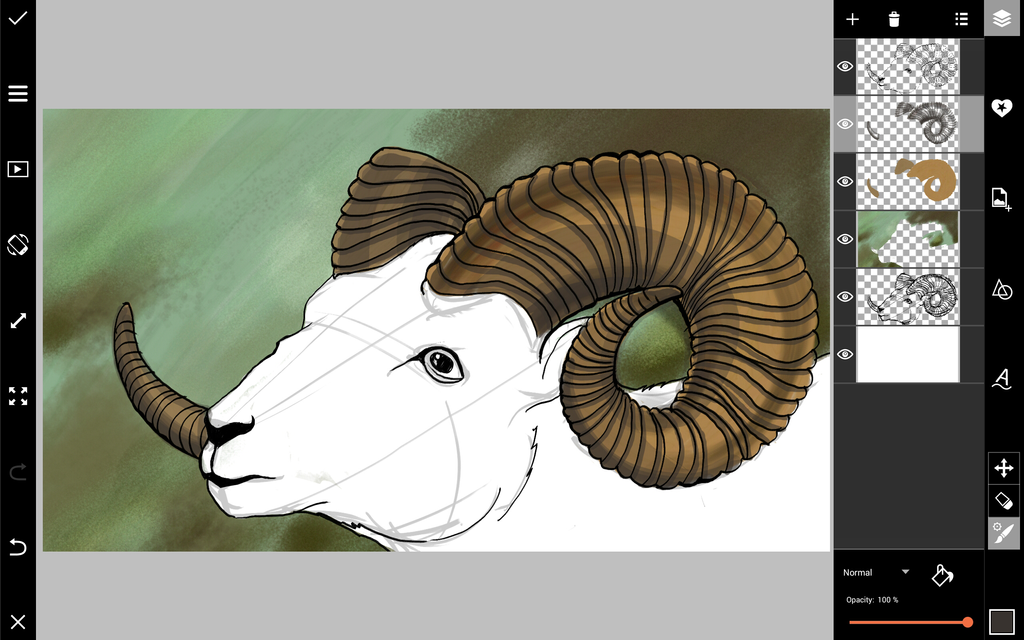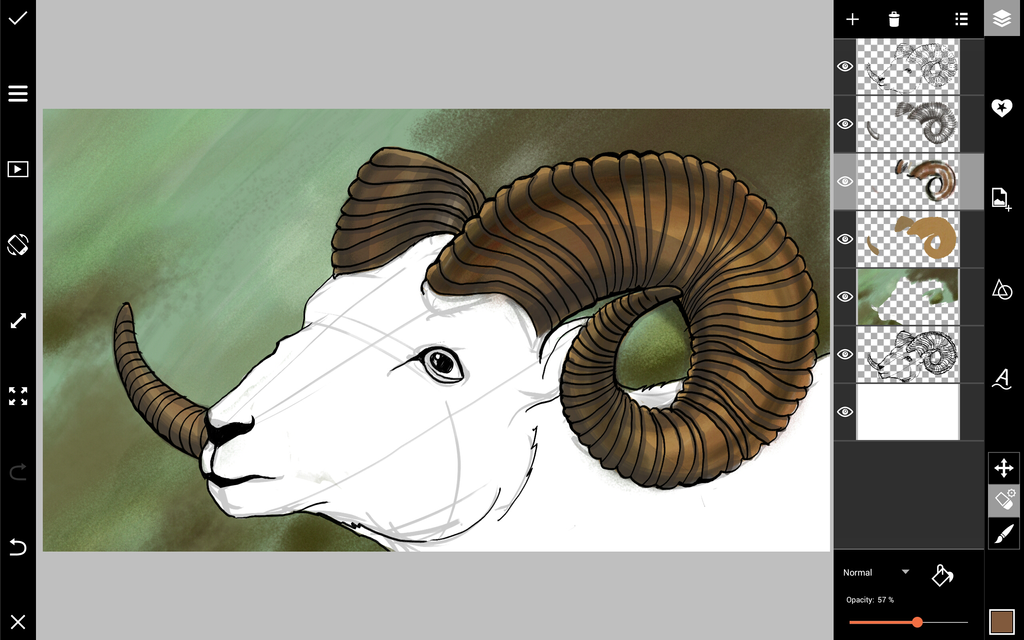 Step 4: Sketch Shading for Face & Body
Add a new layer and switch to a thin black brush with a slightly lowered opacity. Sketch the shading for your animal's face and body.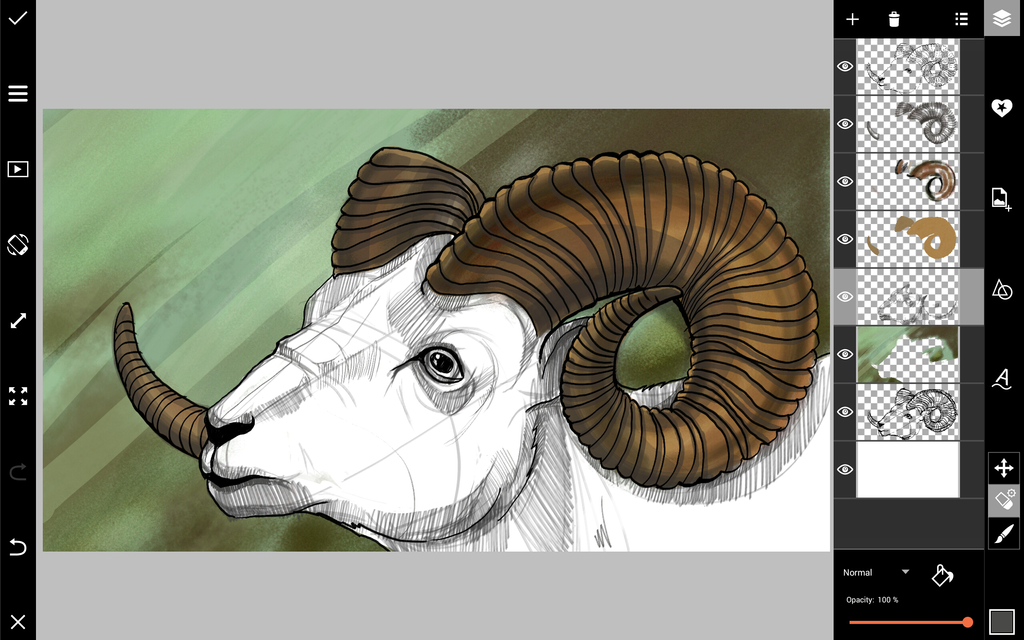 Step 5: Add Lighting
Add a new layer and use a soft, semi-transparent yellow brush to paint light accents onto your horns. Use a large, transparent brush to draw circles onto your background.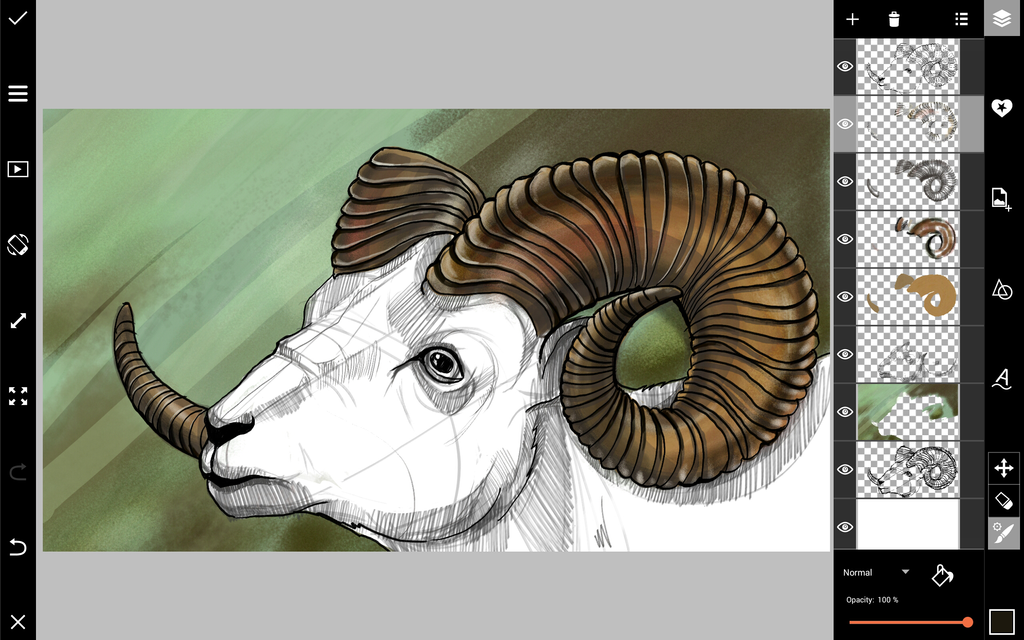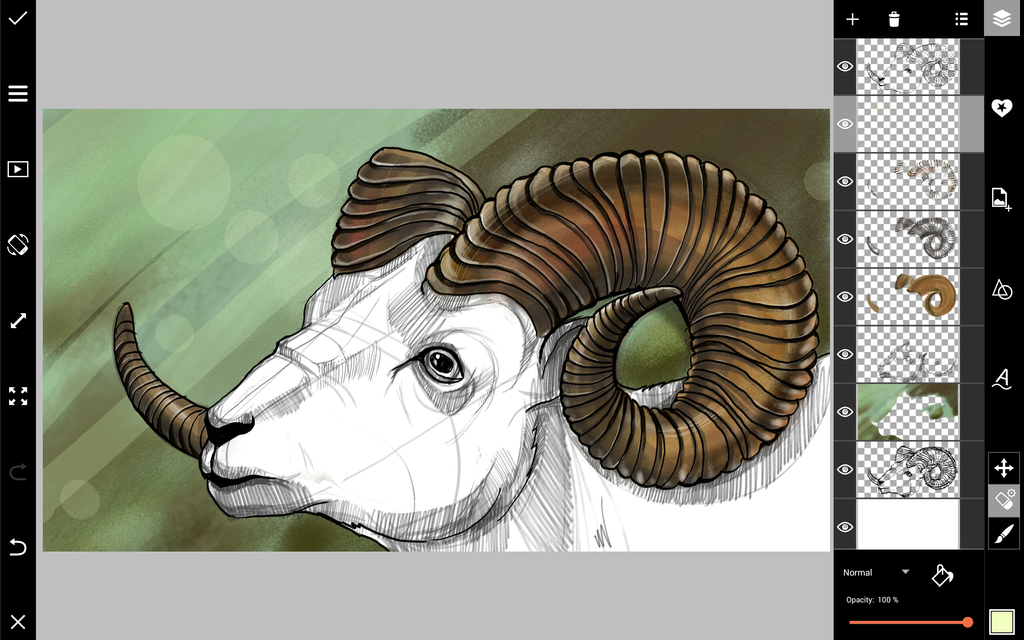 Step 6: Add Final Details
Using a small black brush, add the final shading and details to your drawing. Save your work and share!