For this week's Drawing Challenge #DCportrait, we have asked users to paint a portrait on PicsArt. Faces can be tricky, as small deviations in symmetry and size of facial features are noticed instantly, and can really detract from the overall quality of your drawing. Here is a step by step tutorial to help you realize a stunning portrait using only PicsArt drawing tools.
Step 1
Select the brush tool, and use a thin black brush to sketch the primary geometric shapes that constitute a face; a circle for the skull, the jaw line, neck, etc. Sketch vertical and horizontal lines down the middle of your face and across to establish symmetry.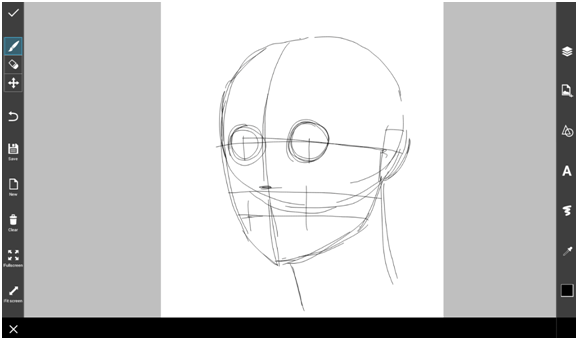 These shapes and lines will act as the primary framework for your portrait and help you position your portrait's eyes, nose, mouth, etc.
Step 2
Add layers on top of your original framework and use the framework you created in step 1 to guide you as you trace the outlines of your portrait's facial features. Use the top layer for the hair, and the middle layer for the face. Don't be afraid to sketch liberally, any extra lines can be erased later.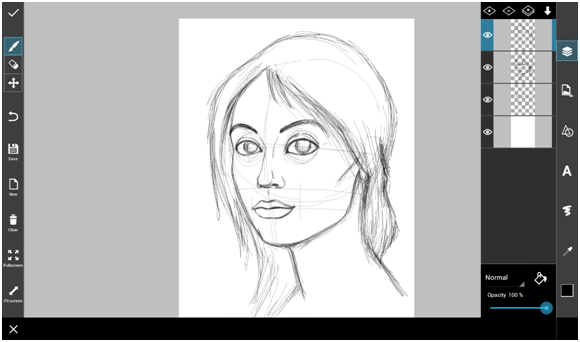 Step 3
Erase the framework you sketched in step 1 along with any extra lines, keeping only the essential elements of your portrait.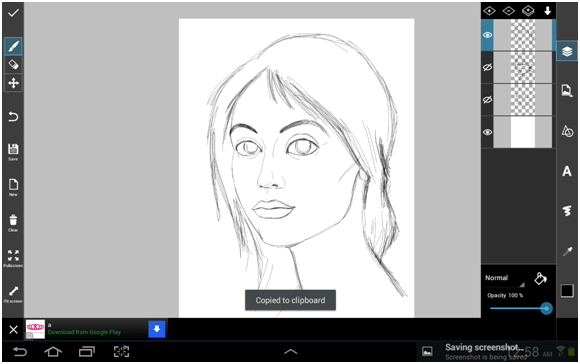 Step 4
Select a large brush with a skin tone color in a layer just above your background but behind your sketch, and fill out the face. Don't worry about painting over any lines, since they are all on a higher layer. You can paint and erase freely without interfering with the rest of your picture.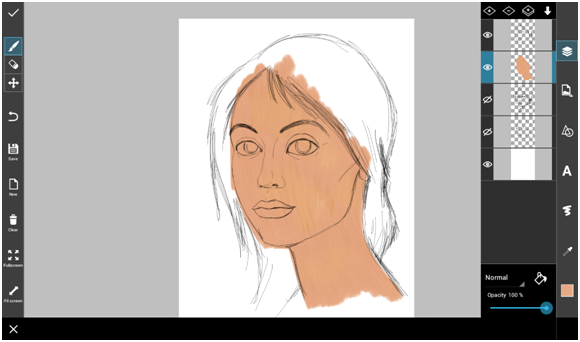 Step 5
Use the paintbrush to fill out the rest of the colors in your drawing. Use multiple tones to create shadows, using the lighter tones on the side of the face where your light source is coming from, and darker tones on the other side. You can also use shadows to delineate features, especially under the cheekbones, below the chin and along the nose.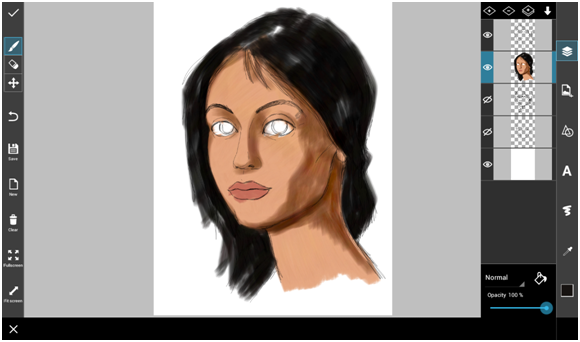 Step 6
Lastly, zoom in close enough to fill in the colors and shadows of some of your portraits finer details with precision. This is especially useful when working near the eyes and nose.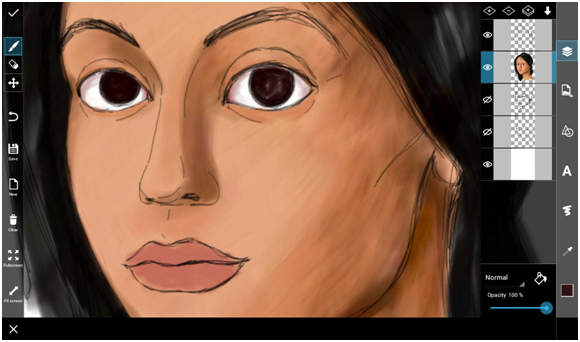 Your portrait is now complete! Feel free to add any color, drawing, or image you like to your background to place your portrait within a setting of your choice.