In the last week, we´ve been unveiling a number of new features for the PicsArt app and we've had some great feedback from our users. The DrawCam, our new camera feature, is the most innovative one, and we're very excited about it!
DrawCam is a unique new feature for the Android version of our app, which we've developed with our artists specifically in mind. The creativity that we see from our users is staggering, and we could see that we needed to invent something really special in order to let that creativity run wild and produce some truly stunning results.
DrawCam is designed to let our users create unique and interesting artwork on the spot! Of course, we would never dictate to you how to use one of our innovative features, so we're leaving it up to you to decide how best to use DrawCam. You might want to draw directly onto the screen whilst taking a photo, with the art then appearing over the photo when you take it, or you might prefer to use this feature on a photo you've already taken. As the video tutorials below show, you can bring live camera into existing photos to enhance what you have already captured and, if you are feeling super creative, you can combine all three.
You don´t need any special add-ons or new equipment to use this feature; all you need is your phone, a subject, and a healthy dose of imagination. With DrawCam, you can create fun photo montages, collages, and even virtual postcards if you´re travelling and want to show the best of a city that you are enjoying. The possibilities are endless.
Users on Android devices can access this exciting new feature by simply updating the PicsArt app on their device.
How to Use Camera Brush Feature
Step 1:
First, you´ll need to click on "Draw" from the home menu, then select "Draw on photo". From here you can select the image that you´d like to work with, and crop it if necessary. When it's ready, click the Checkmark to select it and begin editing.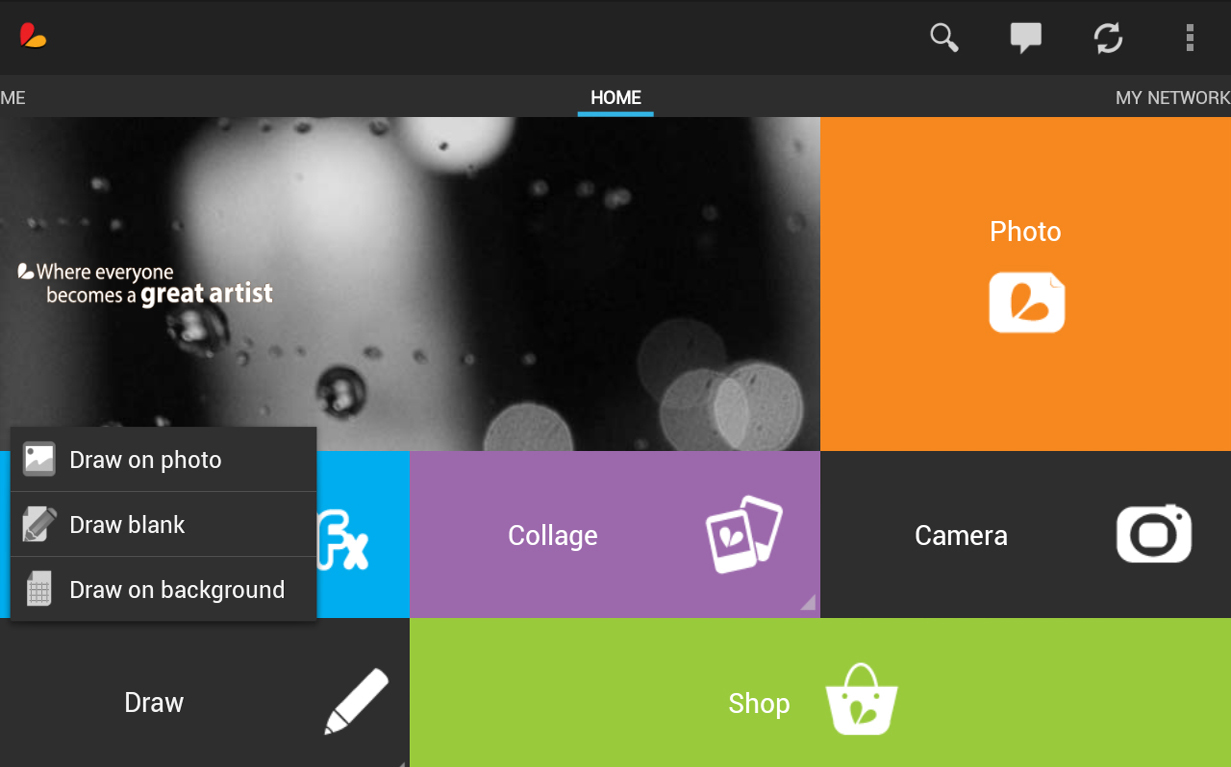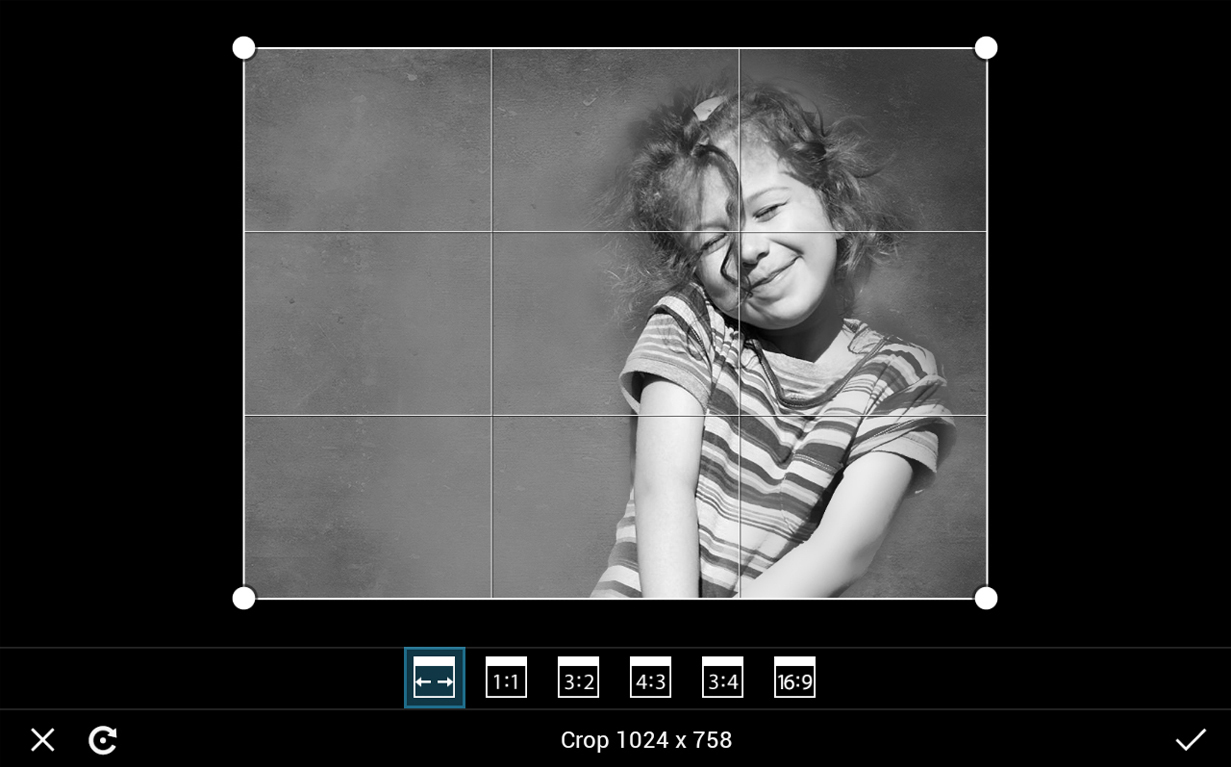 Step 2:
Next, select "Camera" from the toolbar, then click on the "Camera Brush". Select the "Brush" from the toolbar at the bottom of the screen, and adjust the camera brush settings to customize the brush. When you´re ready, confirm by clicking the Checkmark.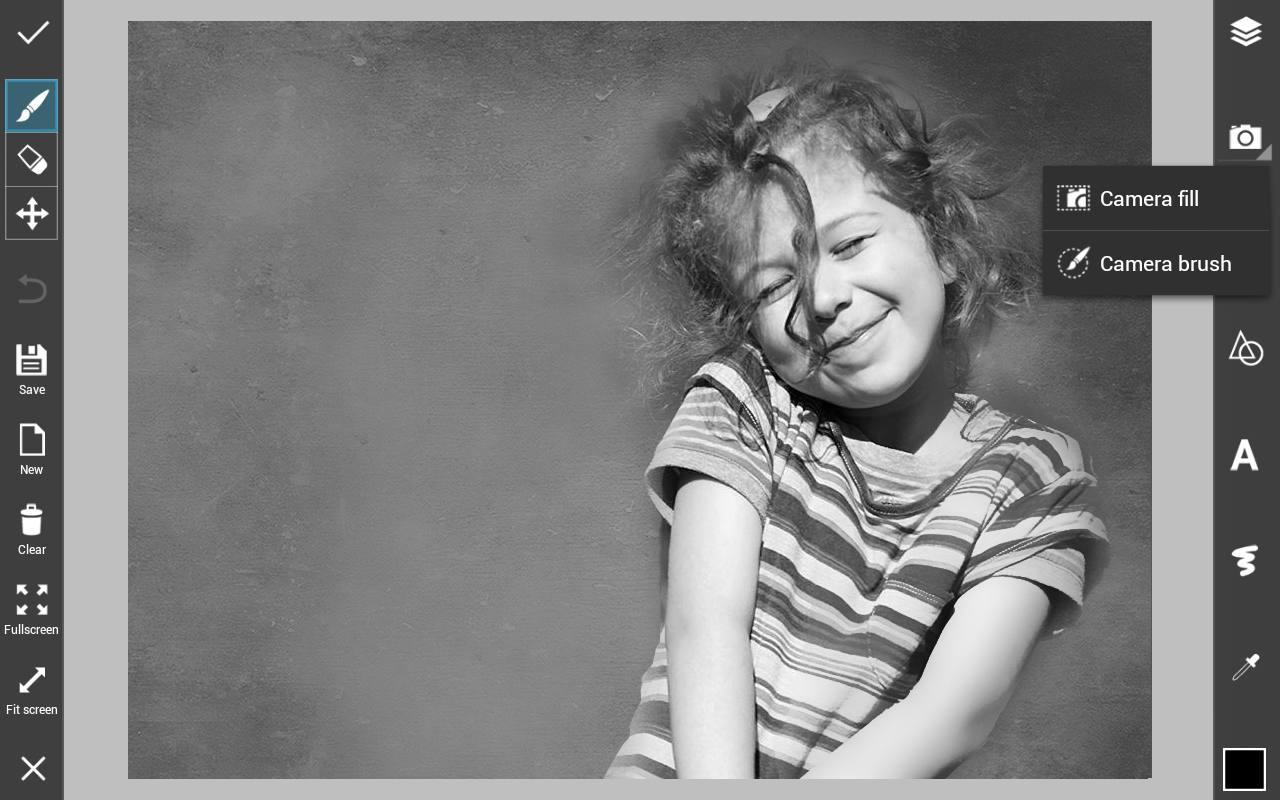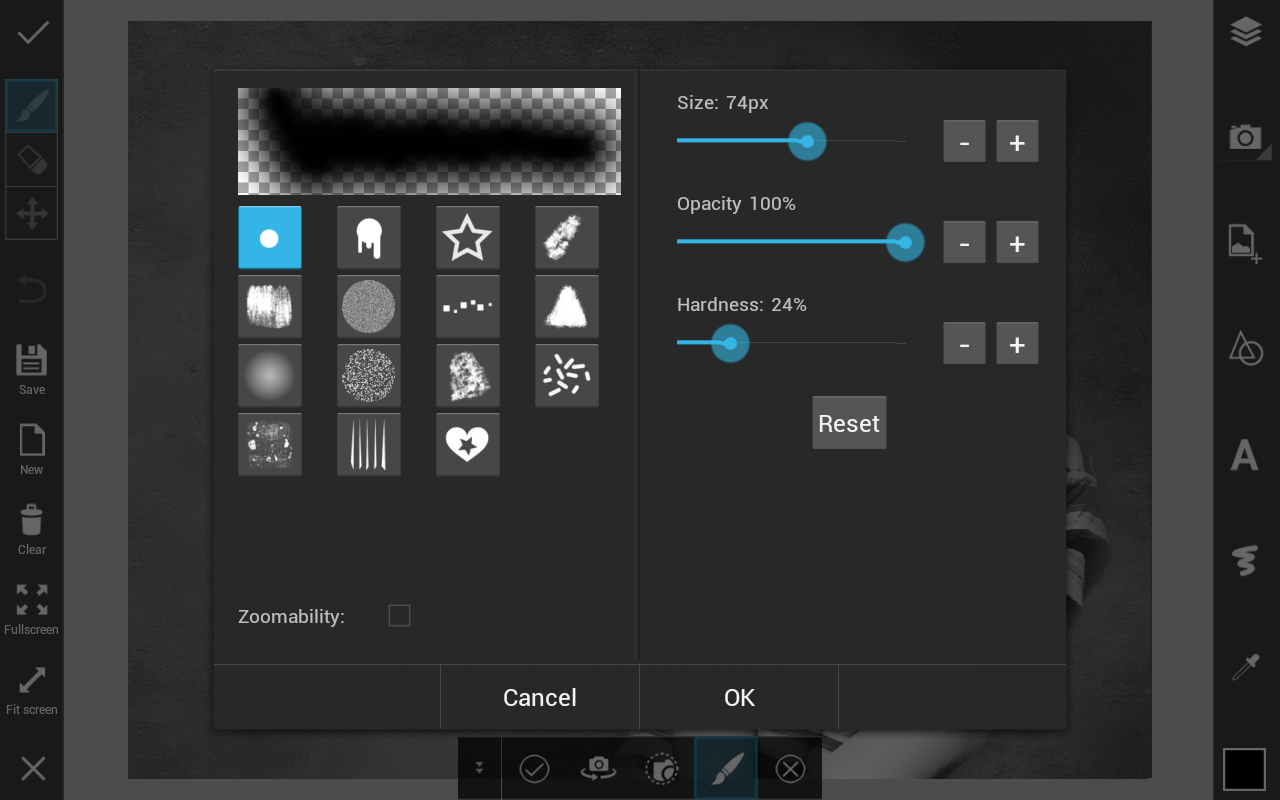 Step 3:
Use the brush to wipe off the area that you want to use as a camera. Once your area is ready, position your device so the object that you want to capture is positioned in the area you´ve just cleared. Then click the Checkmark on the camera toolbar to take a photo.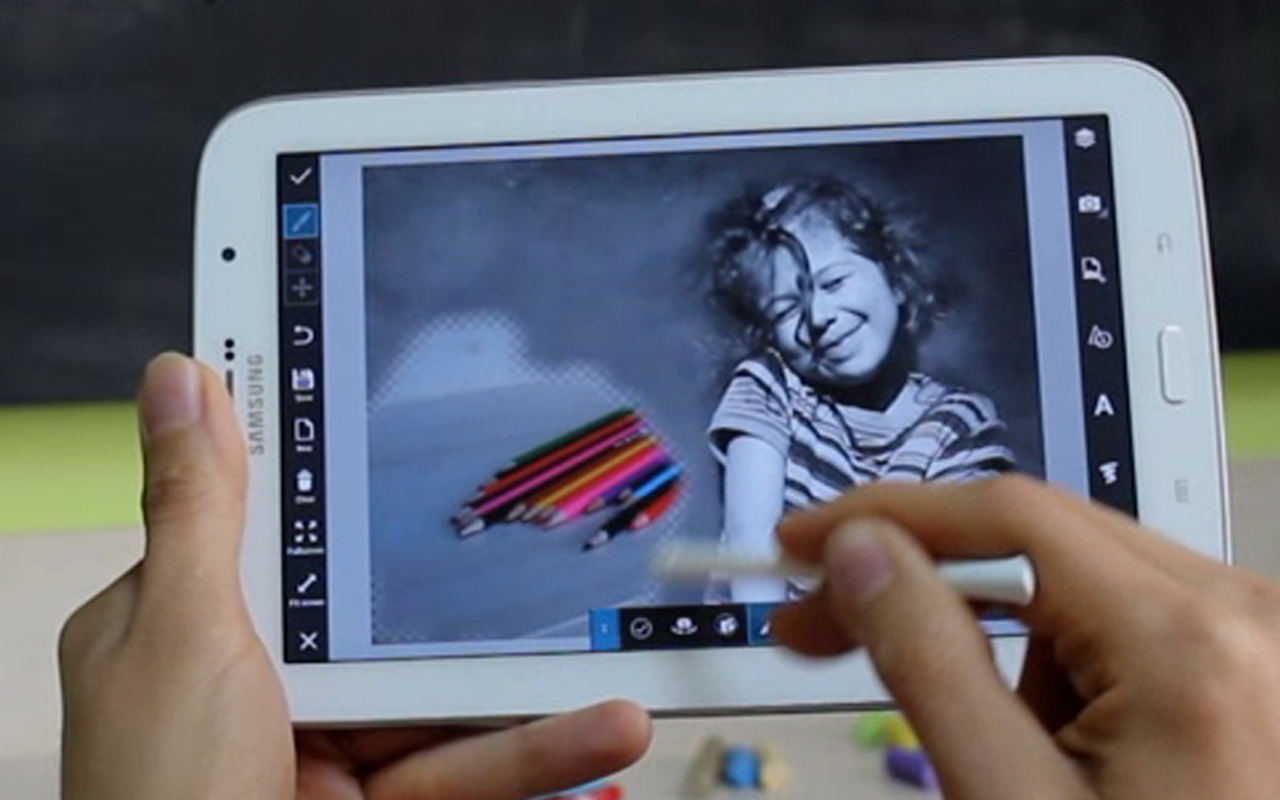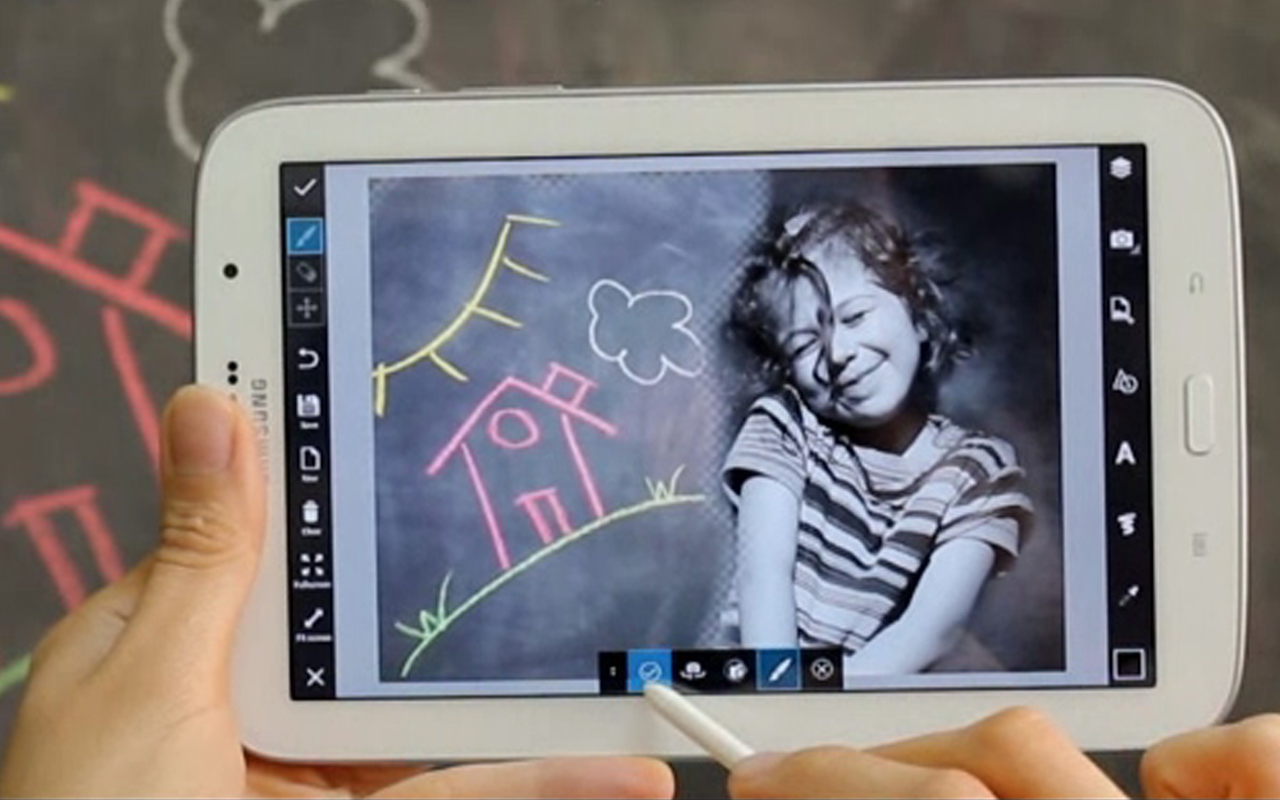 Camera Shape
Step 1:
Select "Camera" from the toolbar and click on the "Camera Brush". Select "Camera Shape" from the toolbar to select whichever shape you'd like to use for your camera space. Confirm your selection with the "OK" button.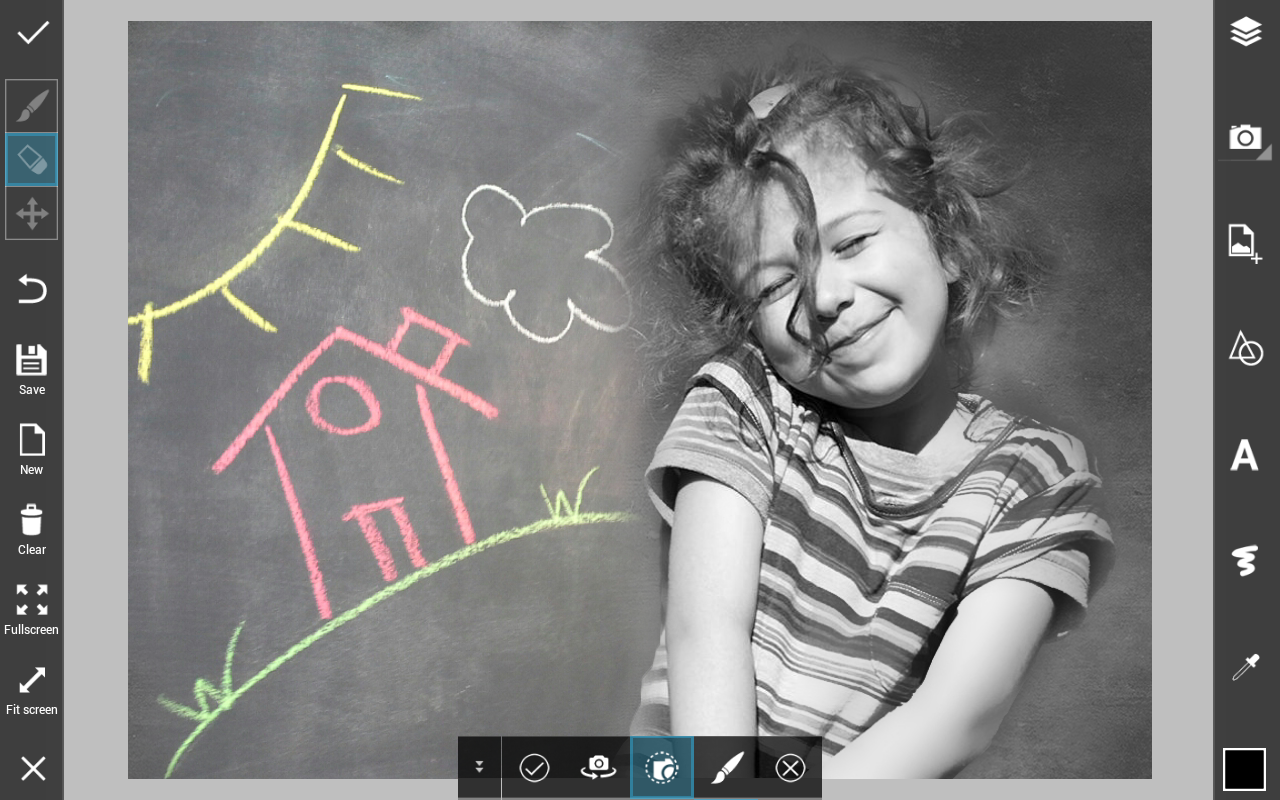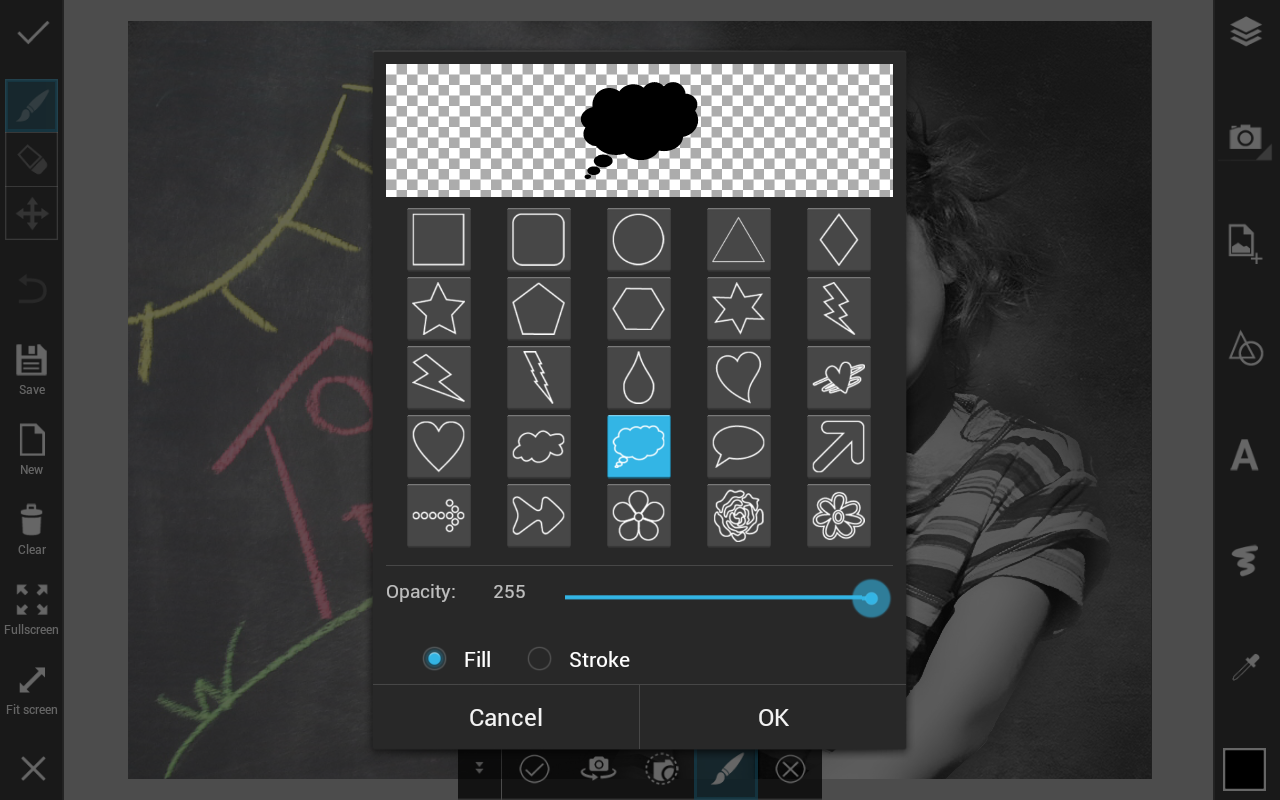 Step 2:
Place the shape on your photo in the spot you´d like to have the camera active. You should see the live camera through this shape. Move your device so that the object you want to shoot is positioned in the camera shape, then click the Checkmark to take a photo. It´s as easy as that!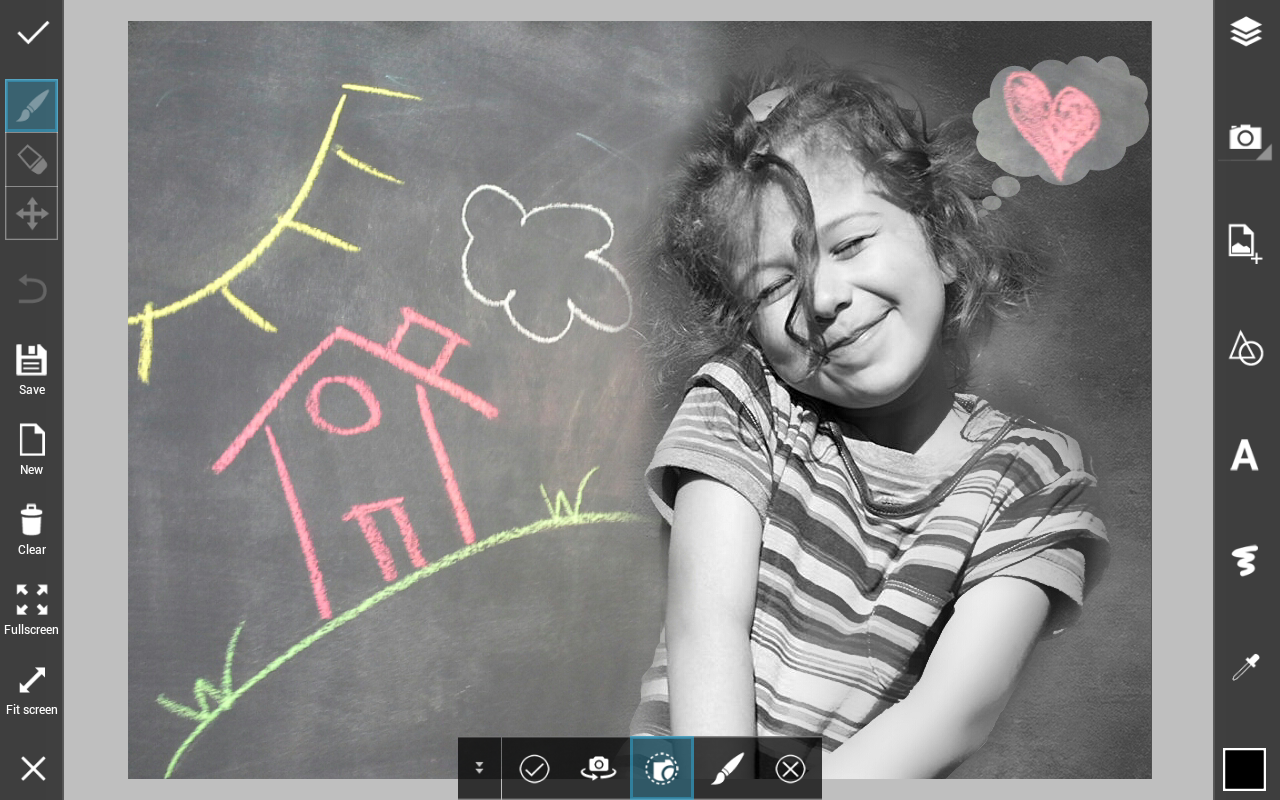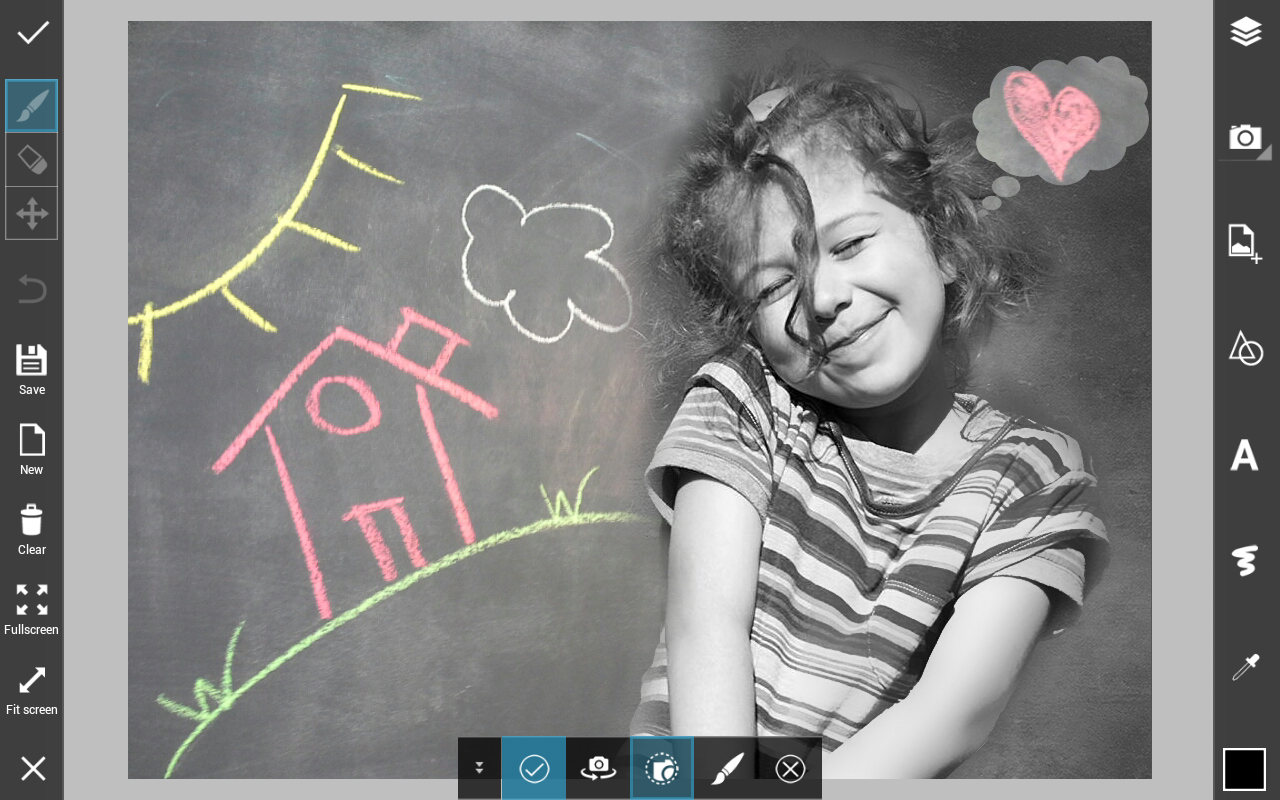 When you´ve explored everything that the new DrawCam feature can do, don´t forget to upload your pictures, collages and photo montages so that everyone can see your creativity flourish!