For this week's Drawing Challenge, we have asked users to celebrate Saint Patrick's Day by drawing scenes of Irish culture using PicsArt Drawing Tools. To give you a head start, we have prepared a step by step drawing tutorial on how to draw a leprechaun. Leprechaun's are mythical beings from Irish folklore and they have become international icons of St. Patrick's Day, but you can draw whatever you think of when you think of Ireland for this week's challenge. This tutorial is meant to acquaint you with PicsArt Drawing Tools, give you ideas on how to approach drawing in layers, and also provide you with a spark of inspiration for when it comes time for you to create your own drawing!
Step 1: Open the PicsArt Drawing Tool
Select "Draw" from the main screen and then select "Draw blank" to start a new drawing from scratch. You have the option of choosing the precise width, height, and orientation of your drawing before entering your work space.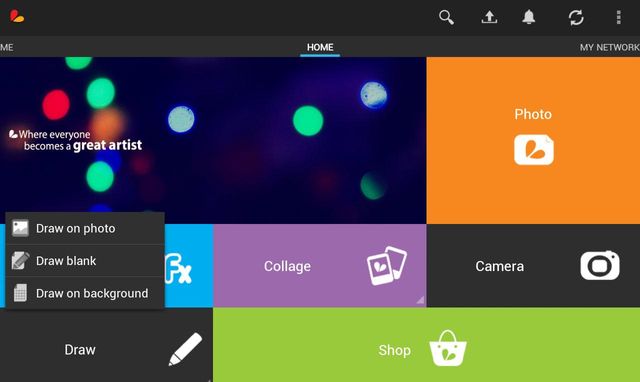 Step 2: Create an Outline
Create a very rough outline of your leprechaun. Alternate between different colored brushes to visually distinguish different elements, like clothes, from one another.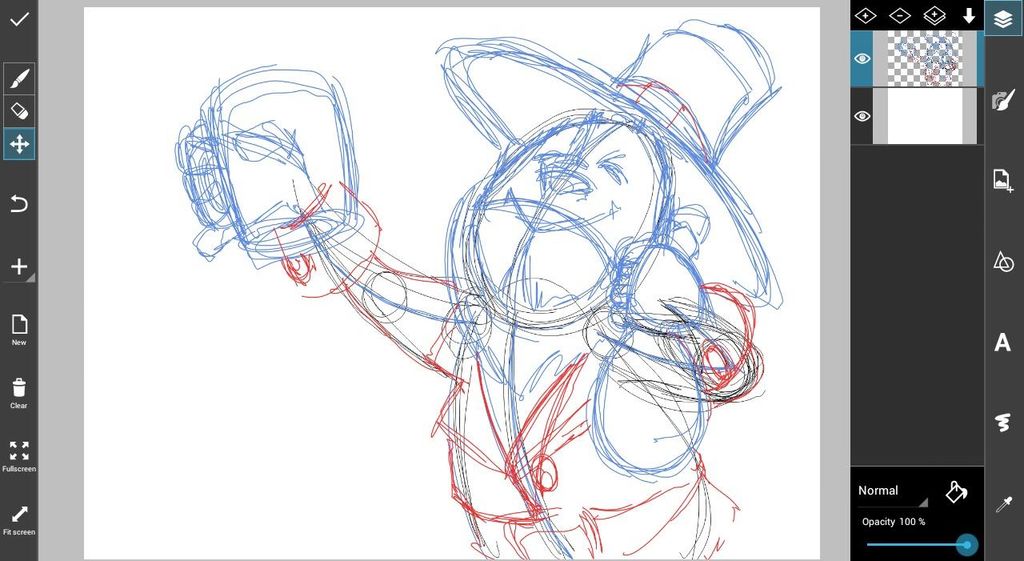 Step 3: Create a Final Outline
Reduce the opacity of your rough outline, create a new layer, and trace a more refined final outline using clean and deliberate strokes. Use this opportunity to add smaller details.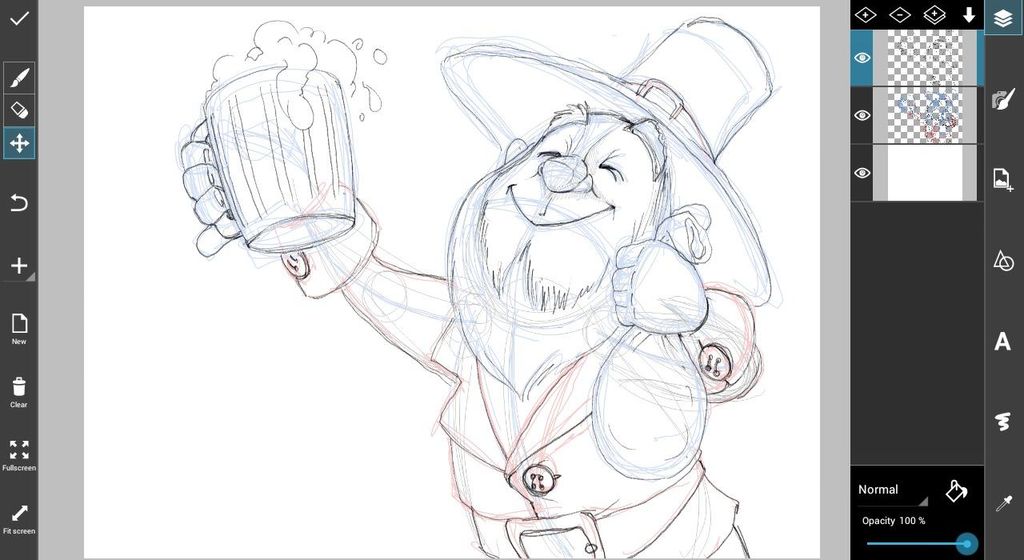 Step 4: Color your Drawing
In a new layer, color in your drawing with customized brushes. Use the color box to choose color, and select the squiggly line from the menu bar to choose a thickness and brush style.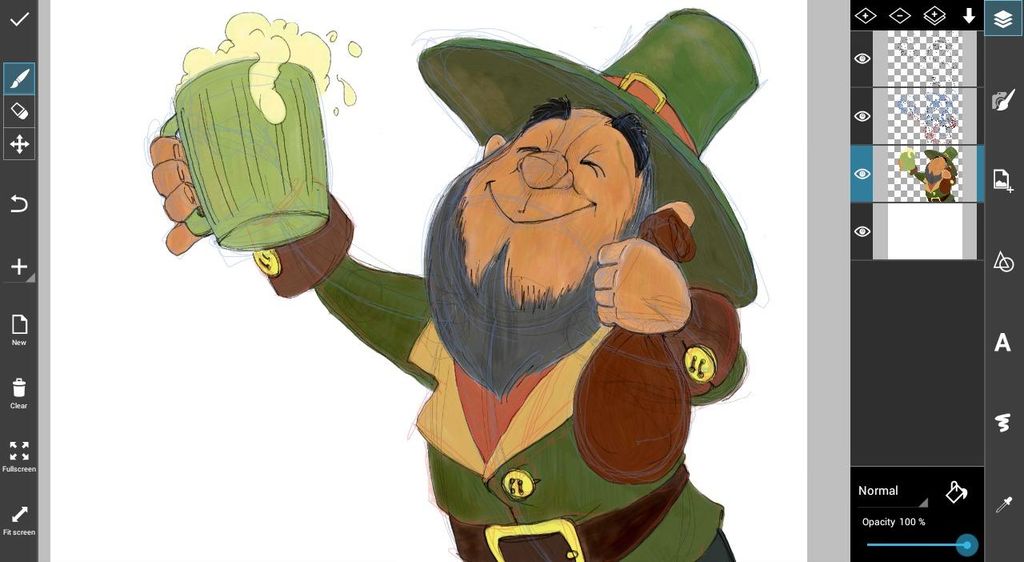 Step 5: Lighting and Shading
In yet another layer, use a dark brush with a low opacity to paint on shading. Do the same with a brightly colored brush for lighting.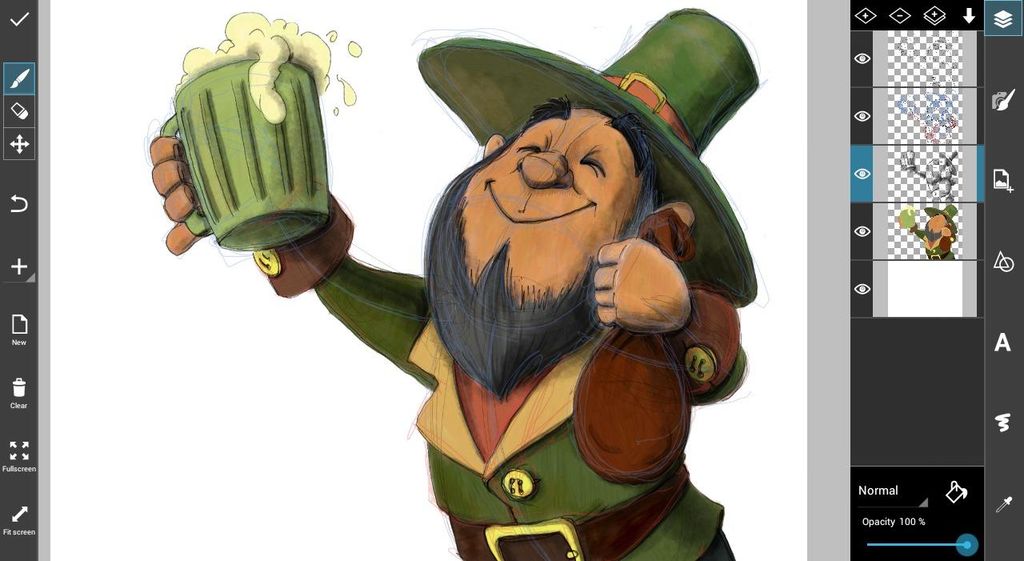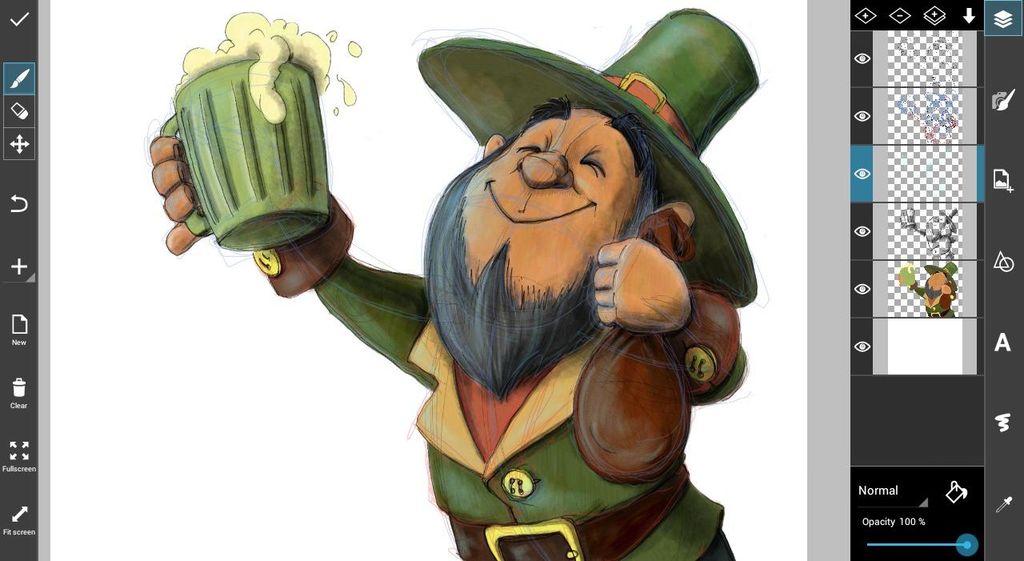 Step 6: Details and Accents
You can take your lighting a step further by creating accents of bright colors where the light is the brightest. Add details like blush on your leprechaun's cheeks or a dollar sign on his bag.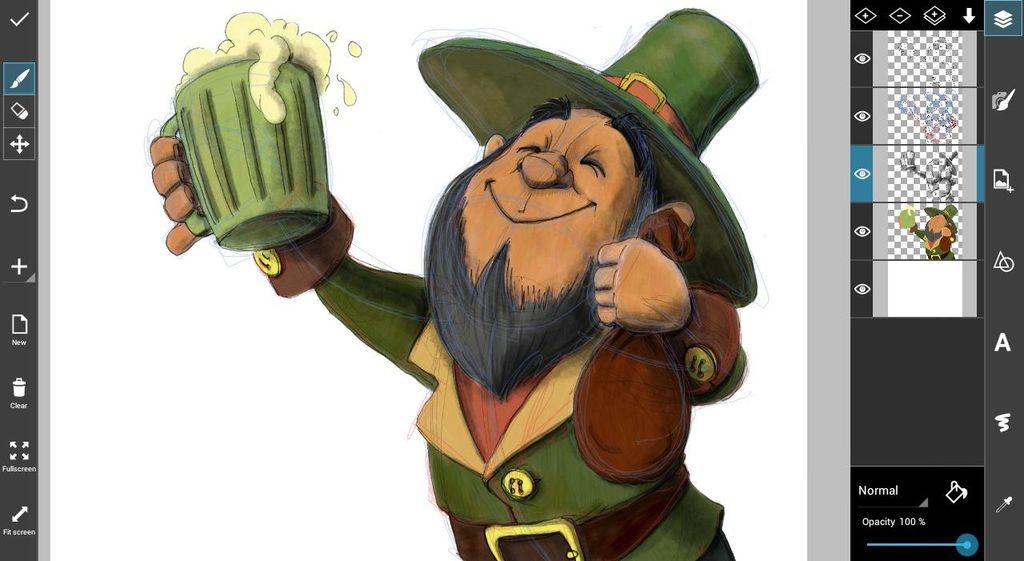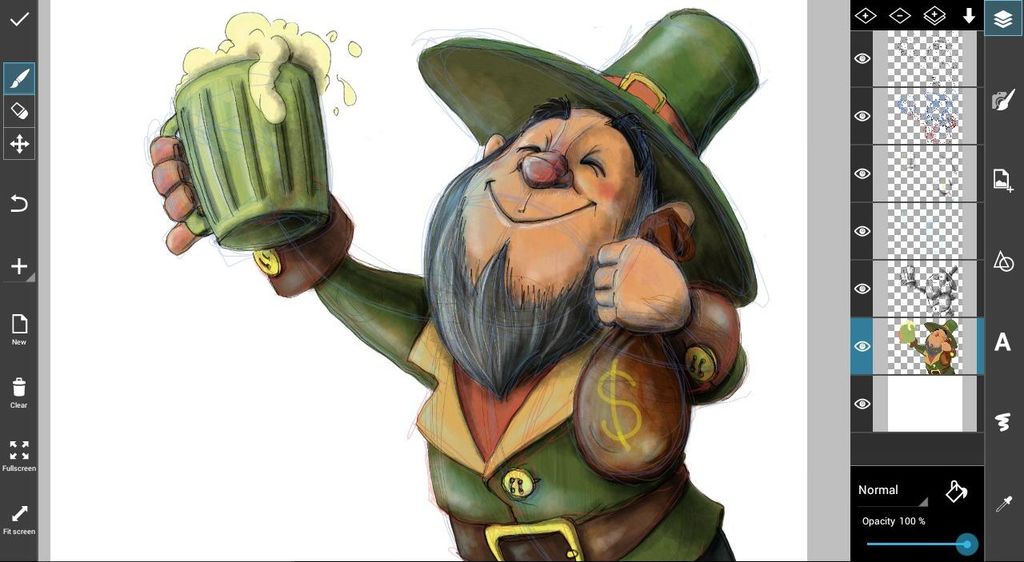 Step 7: Drawing the Background
Create a new layer all the way at the bottom of your layer stack for your background. Pick a background color, and use a spray can to create a shadow or aura around your leprechaun.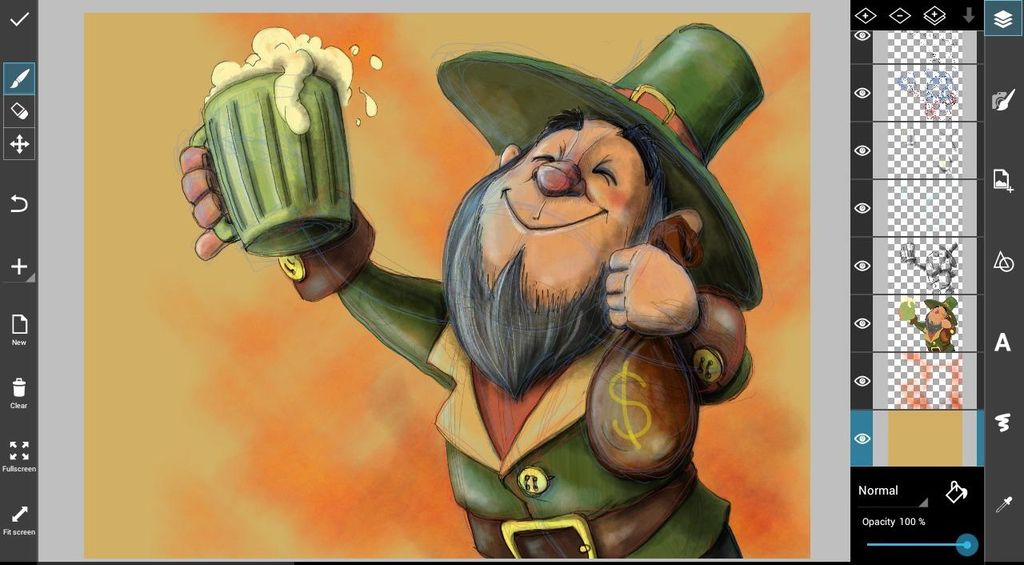 Step 8: Delete your Outline
Delete your rough outline, leaving only your finished leprechaun, ready as can be to commence his mischief and collect his gold!