We all know the type: hundreds of thousands of followers, on-point lifestyle quotes and always dressed to impress. Social media Influencer is a coveted role that has recently emerged as a path to self-employment and life-fulfillment. But how do you become a social media star in today's vast online world, and what does that day-to-day life actually look like?
We sat down with Karen Yeung, also known as I Am Kareno, to talk about her life, career and
collaboration with Markus Klinko
leading up to his fabulous new "Dangerously in Love" Exhibition.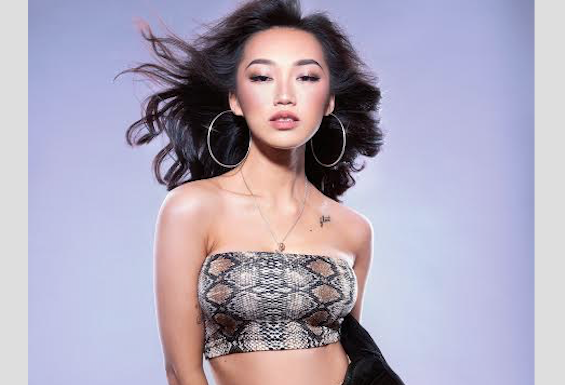 1. How did you start your journey to becoming one of the biggest social media influencers?
I've always been a fan of video and YouTube, and decided one day to try making a video for myself! It took over 3 hours to shoot by myself and another 12 hours to edit…but I loved everyone moment of it. I shot that first video in my backyard in the San Francisco Bay Area…fast forward 5 years and now it's my full-time career!
2. You are on many different platforms can you tell us what is important for each of them?
 YouTube: It's important to show your authentic self. The audience on YouTube can sniff out someone that's BS or doing something for e-fame. 
Instagram: Push the boundaries of what can be done visually. Instagram has accelerated how much we consume information, so trends come and go much faster. In order to stand out, you need to be different than the pack.
3. You recently did a shoot with Markus Klinko, and PicsArt users will remix the picture. What was that experience like?
 It was amazing! Markus is so fun to be around and to shoot with. His energy is contagious, and he always has creative ideas on set. 
4. Can you tell us more about other Influencers you admire?
 I admire Yoon Ambush and Aleali May – two strong female voices in streetwear fashion culture today. I love what they're both doing and hope to work with them one day.
5. What does a typical day look like for you?
 Shooting either fashion look-books or makeup tutorials for my YT channel, working on my clothing line UMO, or catching up with my pups at home. 
6. What advice do you have for our users on PicsArt who want to become Influencers? 
Love the process. You need to be able to sit with a piece of content for over 12 hours, making it perfect in every which way in order to stand out. In a sea of easily reproduced trends, your hard work will stand out. 
7. Is your job like a dream coming true, or does it feel like work and are you happy to sometimes put away the phone or laptop? 
 It's definitely a dream come true! There isn't one moment that I'd rather be doing something else. 
8. For those who don't know you, how would you describe yourself? 
 Quirky, comedic, weird, spunky and colorful. I describe myself as a professional weirdo 🙂

PicsArt photo editor, collage maker and sticker maker is a totally new kind of creative community, with over 100M+ monthly users. PicsArt has collaborated with brands like Dior, Jared Leto's band Thirty Seconds To Mars and Lindsey Stirling. Supermodels Izabel Goulart, Doutzen Kroes, and Natalia Vodianova have shared PicsArt remixes on their social media. Download the app to get in on the action!