Taurus Season: April 21 – May 21
Hiiiiiiiiiiii Taurus cuties!
By nature you're stubborn, dependable, mellow, and … HUNGRY! That's right — the stars are to blame for your snack addiction and anyone who says otherwise needs to hit the astrology books for a review ASAP. Haters like to call you lazy, but the term they should really be using is efficient (Have they heard of time management?). Keep watching all the shows and taking all the "you time" you want. We ❤️ you just the way you are and all the people who matter will too!
The Tea On Your Upcoming Year 🔮
Love horoscope 💕: It's no secret that wining and dining is your ? You're an expert at finding hipster restaurants with unrivaled lighting and making a good ambience work to your advantage. Your go-to playbook + undeniable charm is usually all you need, BUT this year you're going to have to switch up your game if you want to win the attention of that special someone. Don't worry though, you got this!
Friendship horoscope 👯‍♀️: This is you and your squad's year! Get ready to glow-up together. No one is getting left behind! You may get into a few arguments with your day-ones during Mercury Retrograde, but other than that it looks like the universe is on your side. Just remember not to let your stubbornness get the best of you and you'll be golden.
Travel horoscope 🛫: We've got bad news: It's time to (temporarily) retire the giant flamingo floaties. We know bougie vacays are your specialty, but this year it's important you rough-and-tough it for at least ONE trip. Keep your eyes out for some hiking boot deals. Camping and all the awesome nature photo-ops that come with it are in your future!
Taurus Photo Editing Guide
We created a PicsArt Taurus guide to help you shine equally as bright on social media as you do in real life where, let's be honest, you're THRIVING✨
If you're a Taurus there's a 99% chance your preferred aesthetic can be classified as "Kardashian." You live for the finer things in life and there ain't nothing wrong with that! We can't jet you to Kardashian-esque photo shoot destinations, but you can #FakeItTillYouMakeIt with our Square Fit Tool. It only takes a few taps to change the background of your pic to anything you want. Kylie just posted a pic in the Bahamas? Guess what, you can too! 😎 Your followers are about to be J-E-A-L-O-U-S.
Taking your pic from zero to 💯 with our Square Fit Tool is pretty awesome (no bias here), but what about those photos that just need to go from 50 to 💯 before posting on the Gram? Or 75 to 💯 You get the picture. That's where PicsArt FLTRS come in! 1991 and Wave will give you your signature polished lewk. DTN4 is bolder than you'd usually go, but it's also pink — AKA one of your lucky colors, so you can't go wrong!
Want a sure fire way to win your followers over? Make it rain (desserts 😜)! Our Donut and Cupcake Sticker Packs compliment your inner foodie and are perfect for when you just want to let loose and have fun.
Our Heart Brushes have Taurus written all over them. Everyone knows Tauruses are the ones who got #ManCrushMonday and #WomanCrushWednesday off the ground! You are the king/queen of making your bae feel like they're on top of the world and we 100% support it. Next time you're lining up an appreciation post head straight to our Heart Brushes and swipe away! ????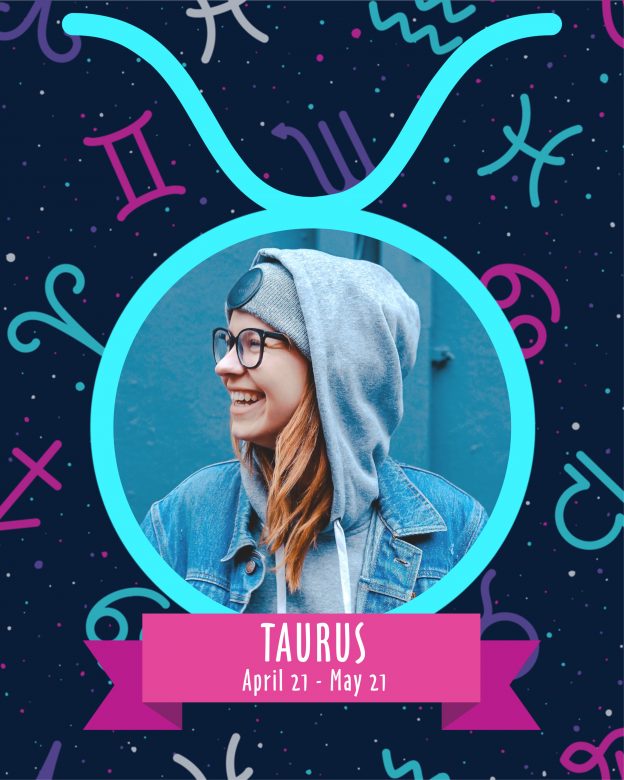 High-key down to be a Taurus after reading all of the above? You should be! Shout it loud and proud with our fully customizable  Taurus Template. Just select a fire selfie, save, and post! 
PicsArt photo and video editor, collage and sticker maker is the world's largest creative platform with more than 100 million monthly active users and influencers. PicsArt has collaborated with several brands and artists, including Disney, MTV, Dior, DJ Snake, Gwen Stefani, Maroon 5, 30 Seconds to Mars and more. Step-up your photo editing with thousands of tools, edits, backgrounds, stickers and filters. Awesome starts here! Download the app today, and upgrade to PicsArt Gold to unleash your creativity!