As a kid who spent an inordinate amount of his childhood in rural Virginia, Noah Bradley's imagination fed off the landscape. A creative spark ignited within him, as he set about creating environments that instill wonder, going far beyond the awesome beauty of our own planet and imagining worlds of fantastic proportions.
His illustrations invent a distant future and an ancient past, encompassing their own mythologies and histories within their craggy peaks and gaping valleys. His art has also landed him steady work for the vastly popular fantasy card game Magic: the Gathering, which has more than once tapped his talent for new cards.
We spoke to Noah about environment creation to find out what lies behind the beautiful backdrop of his concept art.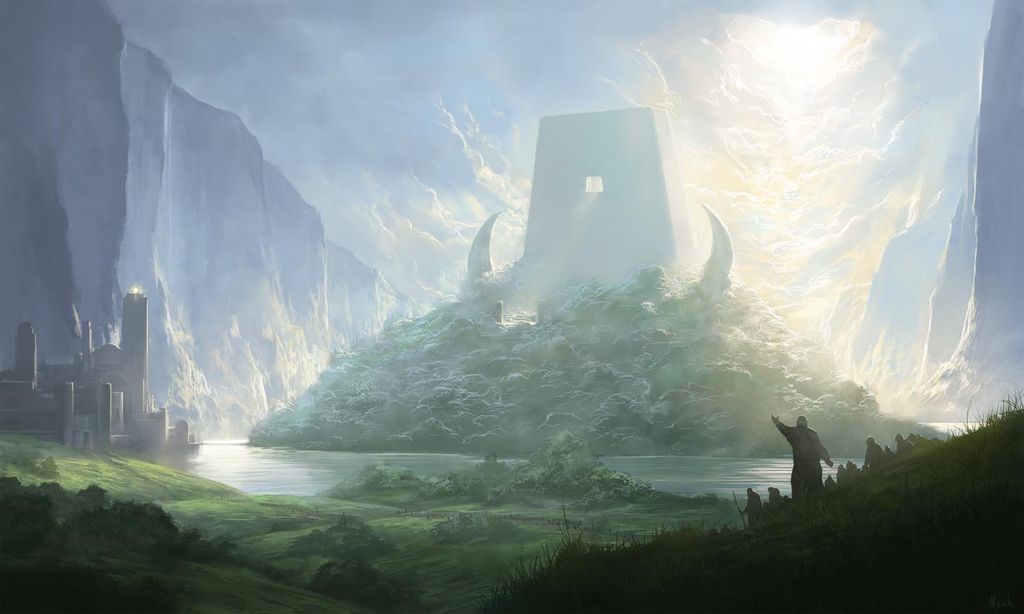 What was your first commission?
Professionally, I started with a few cards for some of Fantasy Flight Games's Game of Thrones card game. They weren't anything amazing and they certainly didn't pay me a lot. But as a kid still in college, it was a big deal for me. I worked my butt off and did some boring paintings. But they did the job and got me in the rhythm of working professionally. About a year after that I had graduated to working on Magic: The Gathering and the like.
You said painting outside enhanced your environment work. What did painting outside make you appreciate?
Life itself. When you paint outside you're not just observing a scene set before you. You're in that scene. You're surrounded by the feel, the heat, the smells, the sounds. Everything. It's that sense of interconnection that made my environment work, perhaps indirectly, so much better.
How often do you travel to find new environments, and which real environment blew you away the most? 
As often as I can manage. New Zealand is one of the first places I traveled to and it remains one of my favorites. There's nothing like the beautiful palette, the way the clouds move, and the tremendous variety you can find down there.
You are a huge fan of film. Which film for you has the best environmental art direction?
Gotta pick a recent favorite here, The Martian. Definitely my favorite depiction of Mars that I've seen. I love seeing other planets made into reality without going too over-the-top with the design.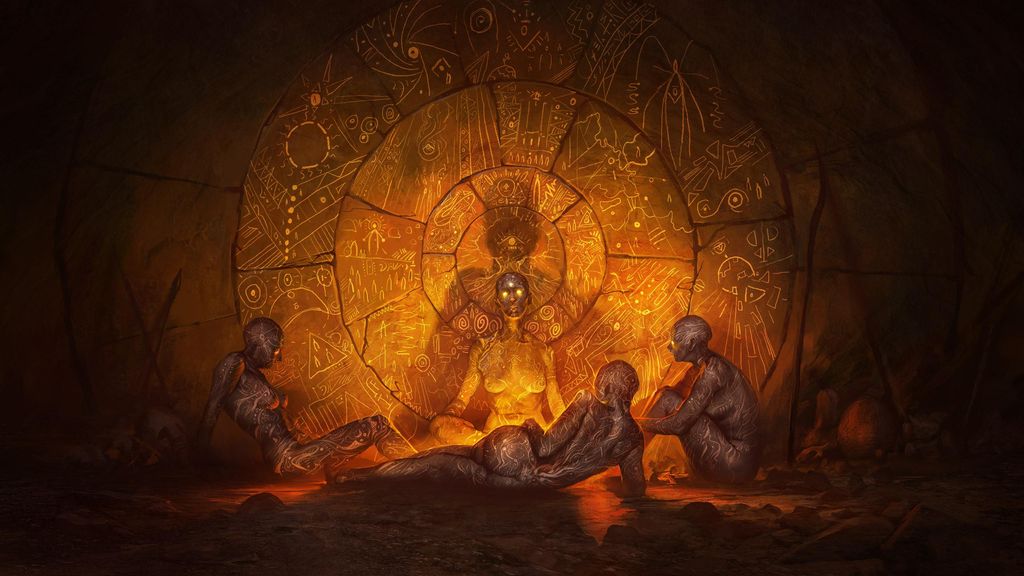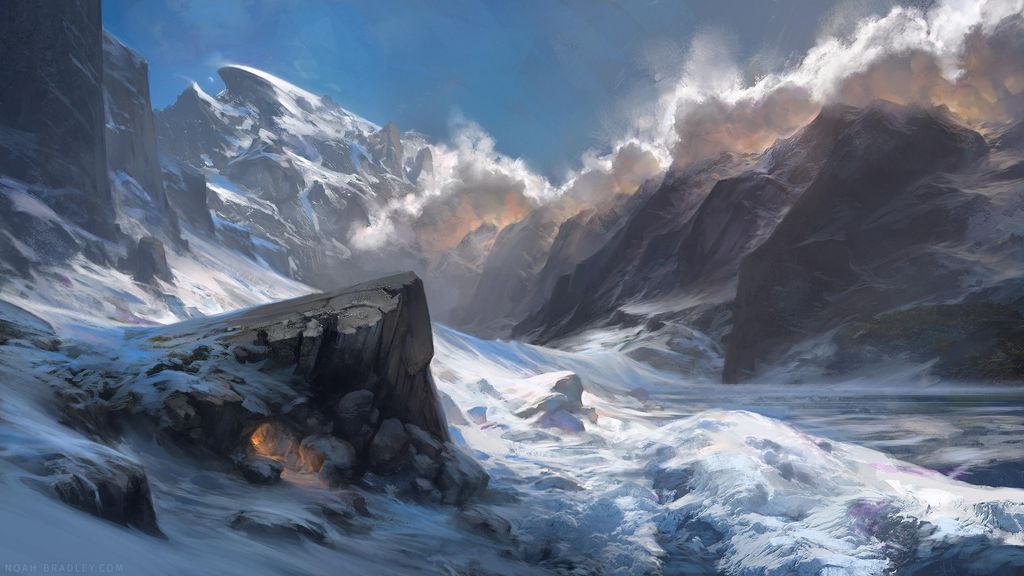 Is there a genre of art or time in history that inspires you most?
Definitely the Hudson River School [mid-19th century American art movement]. The grandiose manner of the American landscape painters of that time was so epic and powerful. It was and still is everything I wanted to accomplish with my environment work.
What kinds of things are important to give an environment its own life?
An artist that lives their own life and has their own personality. There's a lot you can tell from a painting about how the artist feels about things. A fascination and love of the natural world is invaluable to any landscape painter.
What kinds of things are you most excited about working on lately?
I'm always excited when I have time to work on my own project, The Sin of Man [a world of my own creation]. Each new piece lets me explore some new aspect of the world. I just get to have fun making stuff up and creating stories in my head about what's going on. It's like being a kid again in those woods where I grew up.
What is the most fun you have ever had working on a project and why?
Well aside from my own personal work, I've always loved working on Magic: The Gathering. It's so awesome to get to work on something so revered with an intensely loyal fanbase. I'm so lucky to get to call them one of my most regular clients.