Yesterday, Mahershala Ali's Oscar speech after winning Best Supporting Actor at the 89th Academy Awards for his role in the "Moonlight" movie touched us all (and if you claim that you didn't shed a tear, then yes, we call your bluff). But if you're not following him on Instagram, you might have missed the incredible photo edit that he shared, featuring a blue-tinted portrait against a bright color blocked background. It's an awesome feat of photo editing, and in this tutorial, we'll show you how to get the look yourself using PicsArt photo editor and collage maker.
Download PicsArt photo editor and collage maker for iOS, Android or Windows. Tap on the pink plus sign and select Draw > Create New.
Tap on the layers icon in the bottom right corner of the screen to open the layers drawer. Tap on the paint bucket icon and select your background color. Close the layers drawer.
Tap on the Color Chooser in the bottom left corner and choose your color. Tap on the shape icon, select the square shape and check the "Fill" option.
Create a rectangle at the bottom of the canvas. To confirm the placement, tap anywhere outside of the canvas. Select a different shade and repeat to create a second rectangle.
Tap on the forward arrow icon in the top right corner and select "Edit Image."
In the photo editor, tap on Add Photo and select your portrait. Tap on "Cutout" to open the Cutout Tool.
Outline the main figure and tap on the arrow icon. Refine your selection if necessary by tapping on the eraser icon. When you're done, tap on "Save."
Tap on Effects > Colors > Colorize. Tap on the eraser icon and erase the photo effect everywhere except the skin, then confirm. To tweak the color, tap on the Colorize icon and adjust the Amount slider. Tap on "Apply" when you're done.
Enlarge your sticker and place it on your image. Tap on "Apply"
Save your photo edit and share it on PicsArt with the hashtag #GetMoonlit.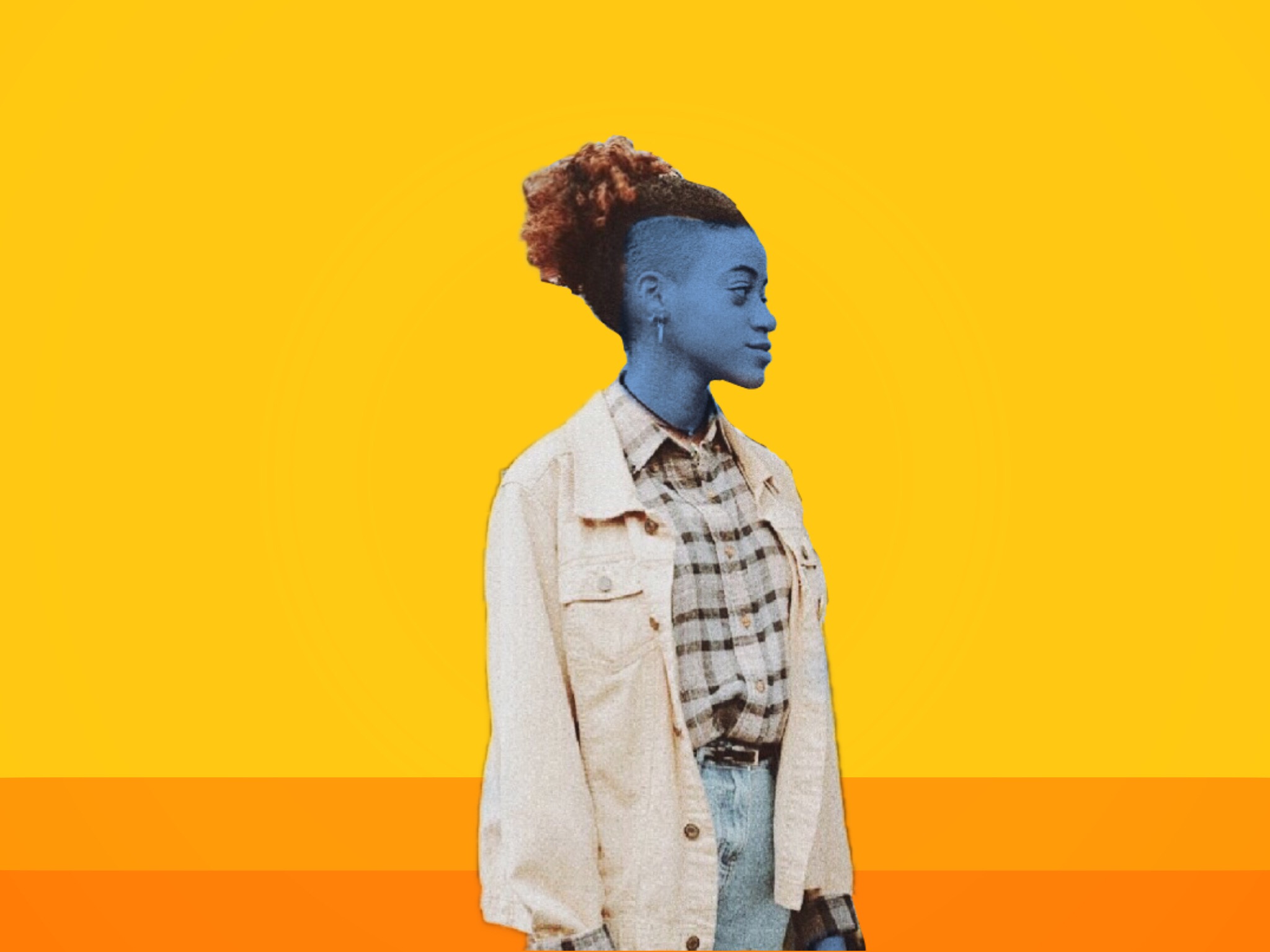 If you can't get enough of the "Moonlight" movie, check out our photo editing tutorial to see how to make your own movie poster using PicsArt photo editor and collage maker. And if you're bummed that "La La Land" didn't *actually* win Best Picture at the Oscars 2017, you can totally console yourselves by turning yourself into Ryan Gosling and Emma Stone with our La La Land tutorial.
The "Moonlight" movie was directed by Barry Jenkins and starred Mahershala Ali, Shariff Earp and Duan Sanderson, as well Janelle Monáe, Naomie Harris, and others. The other Best Picture nominees were:
La La Land
Arrival
Fences
Hacksaw Ridge
Hell or High Water
Hidden Figures
Lion
Manchester by the Sea
PicsArt photo editor and collage maker is all about you. If you haven't tried it, you're missing out! Download the app to get in on the action.