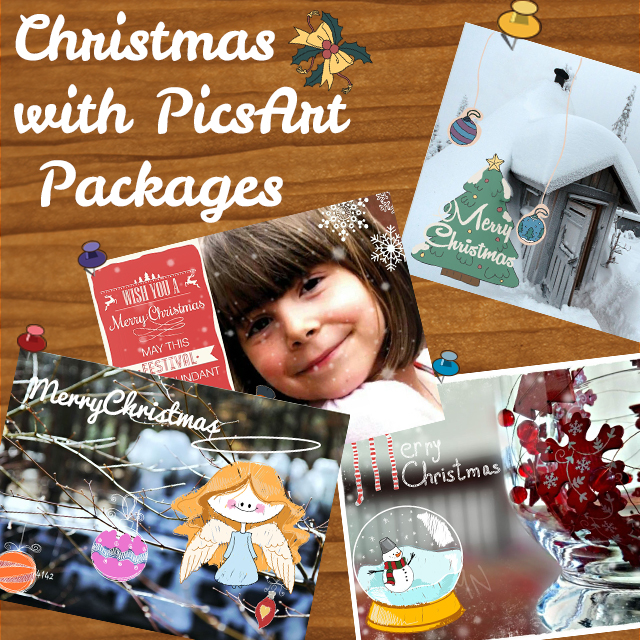 Ho! Ho! Ho! PicsArt's Santa is here with 4 new packages of clipart and frames, all available for download in the PicsArt Shop! These packages are great for creating unique Christmas cards for your beloved ones, giving that special Christmas flair to your photos, or framing the best moments of the season.
Get the Christmas 2013 package for free and then spoil yourself with our 3 new paid packages, Doodle Christmas, Christmas Frame, and Christmas Time. By paying a small fee to get a package, you make your significant contribution to keeping PicsArt free and developing.
Each new package you buy, not only expands your library of exciting clipart and frames but also shows your care for the app we deliver. It is with your support that PicsArt will always remain free and available for our ever growing community.
See for yourself, how PicsArt's Christmas clipart and frames add that unique seasonal touch to any photo.