Mardi Gras 2017 is just around the corner — have you found the perfect Mardi Gras mask? Half the fun of Fat Tuesday is perfecting your Mardi Gras costume, and PicsArt photo editor and collage maker is here to help. Here's how to get the perfect look — Mardi Gras mask and all — to celebrate in style with our Mardi Gras clipart.
Download PicsArt photo editor and collage maker for iOS, Android or Windows. Open your picture in the photo editor.
Tap on the Stickers icon and download the Mardi Gras masks clipart pack. Select one of the Mardi Gras masks.
Adjust the size and placement of your Mardi Gras mask and tap on "Apply" to confirm.
If you'd like to add some confetti, tap on the Draw icon, then tap on the paintbrush icon and select the brush with the star icon.
Select the diamond shape and confirm. Play with the sliders to adjust your brush settings and confirm. Tap on the color chooser and select your color.
Use your finger to brush on confetti, and repeat using different colors.
Save your edit and share it on PicsArt photo editor and collage maker with the hashtag #MardiGras!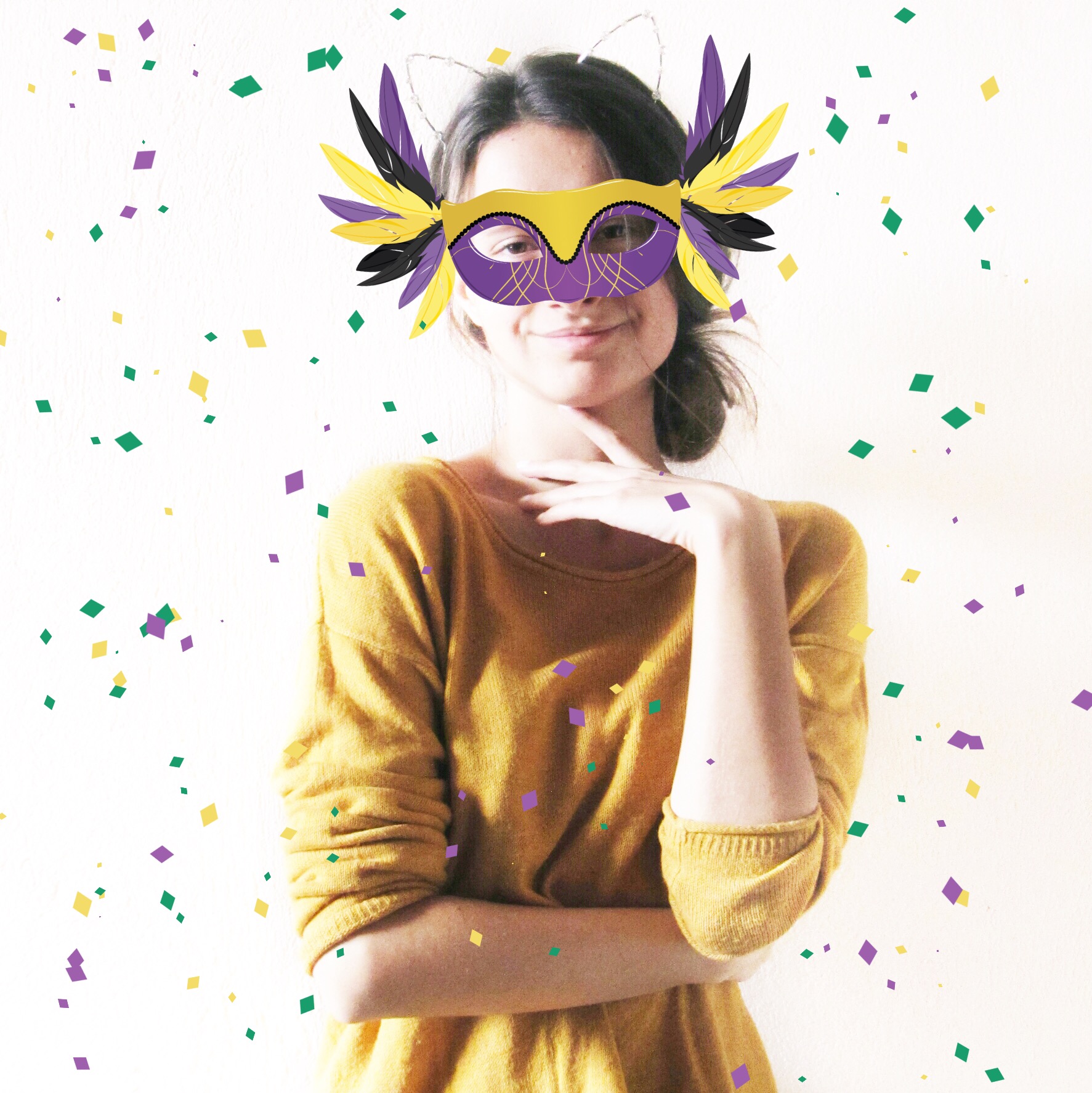 PicsArt photo editor and collage maker is all about you. If you haven't tried it, you're missing out! Download the app to get in on the action.