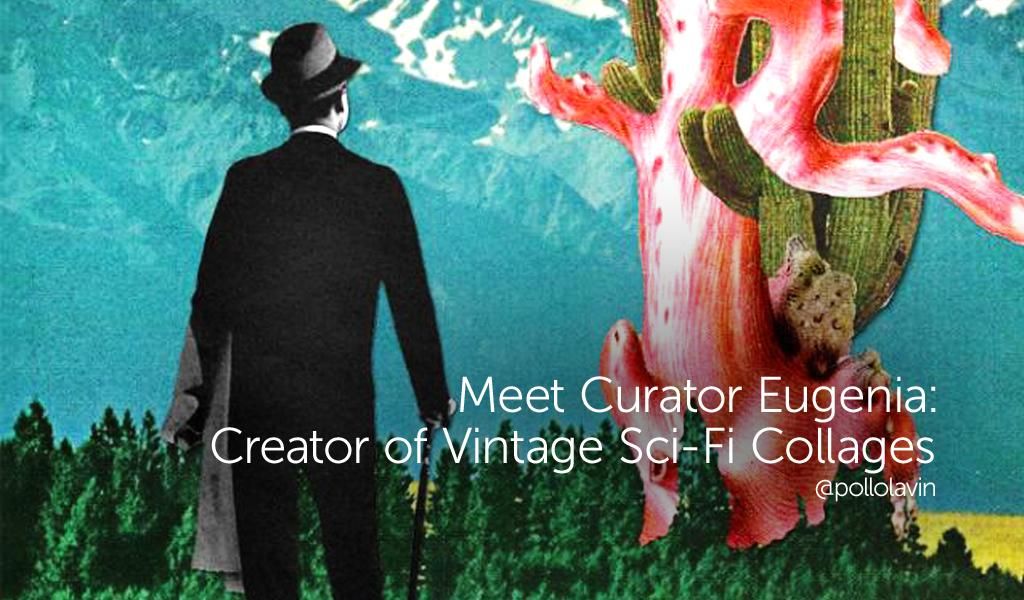 Snipped from magazines that date back to the 50s and 60s, Eugenia Loli (@eugenialoli) pieces together eye-popping collages that evoke the old science fiction serials, overturning vintage suburbia with forces from another dimension.
Incidentally, Eugenia's evolution into an artist mirrors one of the best clichés of old science fiction: an illness that awakens inner abilities which previously lay dormant.
Born in Greece, Eugenia entered a career in IT as a programmer, when she was suddenly struck by a mysterious illness. Stuck at home, there was little to do but create art, so that by the time the doctors figured out that she had Celiac disease, the humble programmer emerged from her illness as a burgeoning artist.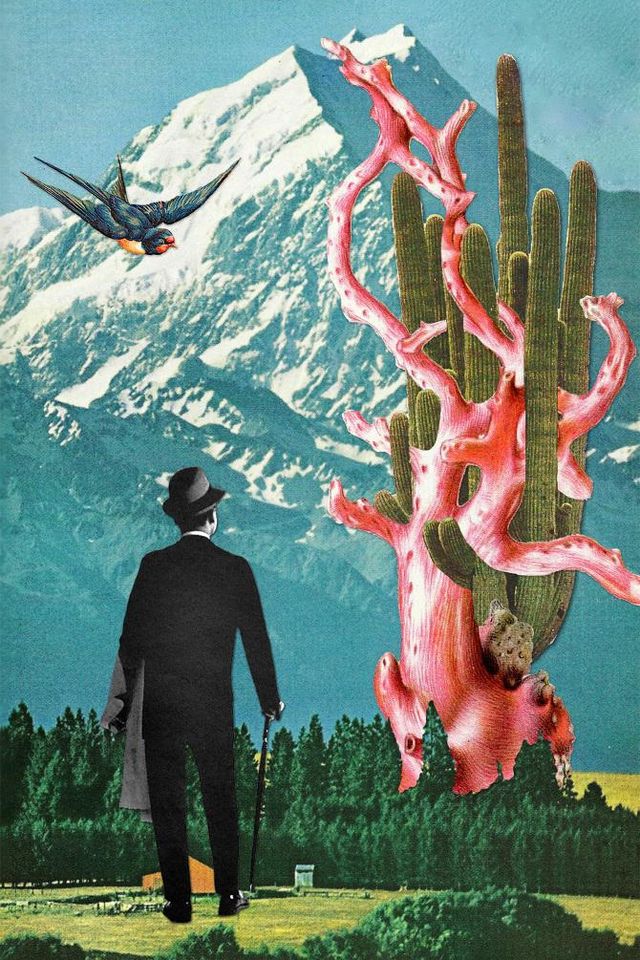 Eugenia has always been fascinated with the surreal side of science fiction, and her art embodies that strangeness beautifully. By using images from the white-picket fence era of the cookie-cutter 50s, the effect of strangeness is enhanced when she disturbs the pristine calm with alien landscapes and twisted transformations.
Follow Eugenia's photo collages on PicsArt to take a rocketship to a future set in the past, where cocktails are shared between different life-forms and a perfect date is a drive-in movie under the rings of Saturn. Also, keep an eye on the app all week long to check out galleries specially curated by Eugenia.