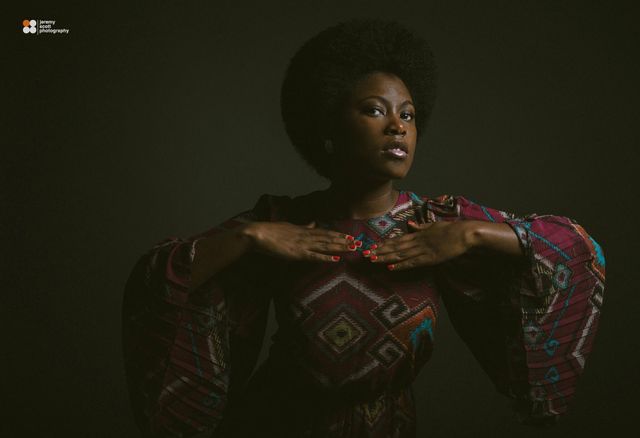 Never underestimate great character work—that is what you should take away when you check out the eccentric and moody portraits of Jeremy Scott. "Give me an interesting character and tell me to go create an imagined story and I'm like a kid in a candy store!"
Having never lived in one place for more than five years, Jeremy has lived in some of the world's greatest cities, and in their streets he found inspiration for what would become a lifelong fascination with people in all of their varieties. "I would have to say that my time in New York and San Francisco influenced me the most. These cities are like timeless epicenters of creativity that represent everything beautiful and tragic about humanity. I was very much drawn to their eccentric characters and energized streets. It feeds you and drives you mad. I definitely invented myself there."
The people staring back at you from Jeremy's images do not seem distant; they are not separated from you behind a layer of polish and airbrush. They feel close. The emotions are raw and unvarnished.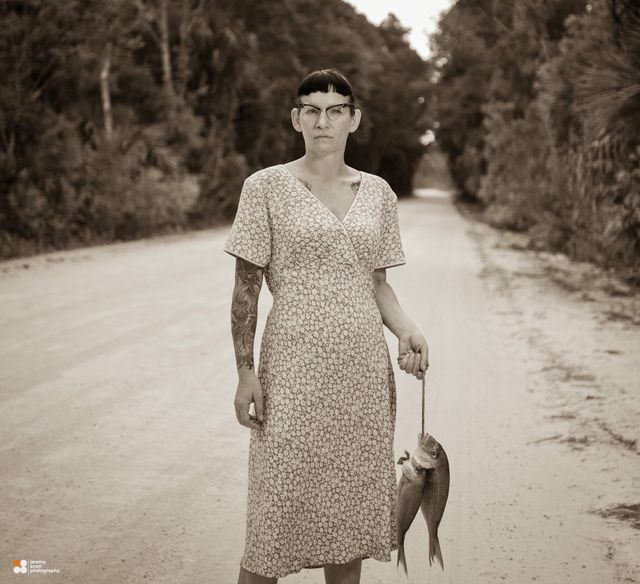 Transfixed, a woman in a flowery sundress with blunt hair and a sleeve of tattoos grips a rope with two fish hanging at the end. Nested in a blanket of twigs, a man in an electronic wheelchair massages his temple, isolated in the forest as night falls. These are visual riddles, rife with contradictions, forcing us to look closer for their sheer peculiarity.
"I like a touch of surrealism in my portraiture work. I also like to unsettle the viewer in subtle ways."
Perhaps his most intriguing portrait series, however, is his reinvention of the pinup girl. Jeremy has revisited a classic but often forgotten genre of photography, transforming it through the lens of his storytelling approach. "For me, pinup is a celebration of youthful feminine beauty and rebellion that has deep roots in the consciousness of our Western culture, but there has been way too much uninspired pinup photography going on these days that looks like poorly executed copies of 40's-50's pinup or bikini model 'sex-sells' stuff that makes me cringe. So, my modern take on pinup is to create moody portraits that incorporate both old and new elements for a timeless, fine art feel."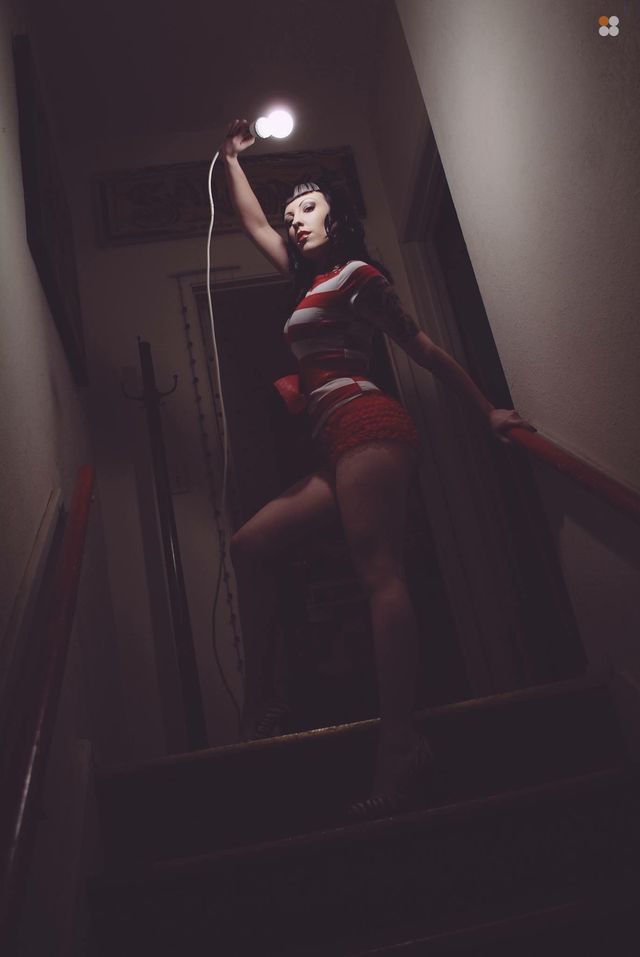 The resulting modern pinups are as much burlesque as they are punk-rock, like the Moulin Rouge with tattoos. Unvarnished, and unapologetic.
Follow Jeremy to invite his intriguing visual stories into your daily feed, and be sure to keep an eye on the Explore section, where he will be curating galleries and artists all week long.