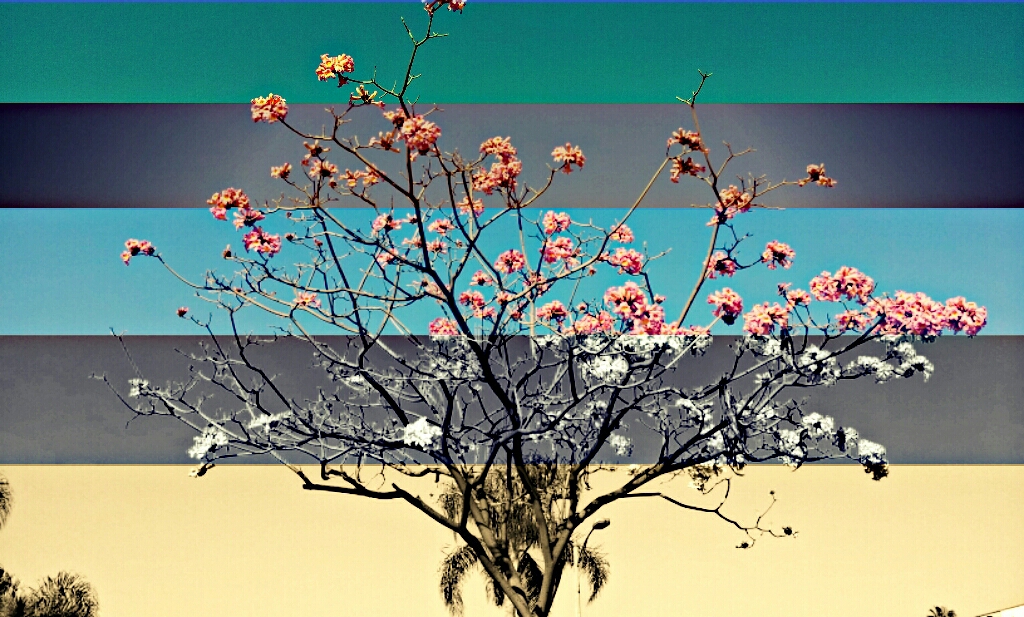 Last weekend, we held a Weekend Art Project(WAP) based on the concept of Mix Effects. Mix Effects is our way of describing a technique in which users use shapes to insert effects into their images, only applying the effect to the area of the photograph located within the shape. The overall aesthetic that this creates is somewhat comparable to a stained glass window, a single image broken up rigidly into geometric areas of vastly different colors and textures. Users submitted 1059 entries, and after a weekend of intense voting, selected the top 10 images.
The top voted image earned 858 votes and was submitted by Jay(@needles), who actually managed to crack the top 10 twice this week. This is an enormous achievement for a PicsArtist with only 56 followers. In his top voted picture, he was wise to combine sharply contrasting effects with only a basic ordering of shapes, in this case layers, for a clean and polished final product
Beautifully Flawed(@daffylaye) came in a close second with a total of 813 votes, leaving only 45 votes between her and first place. Her talent comes through well in this image, but Beautifully Flawed is better known for her scenic shots of nature and various cityscapes, with the occasional still-life, rarely choosing people as her subjects. Her knack for aesthetic has garnered her over 10,000 followers, and with this second place finish she is making yet another splash in the PicsArt community.
Placing third was Alisa(@teddyyxd). Though she has only 15 followers, she managed almost 600 votes, good enough for a bronze medal. In contrast to Jay's first place entry, her approach was not to contrast effects sharply against each other, but rather to focus on the shapes of the effects more so than the effects themselves., and use only subtle contrast in the effects applied.
This contest was without drop off in quality between first place and Abdullah's(@lonelypic) breathtaking tenth place entry. This gallery of winner photos is truly brimming with creativity and variety from top to bottom. Check out the rest of the winners below.