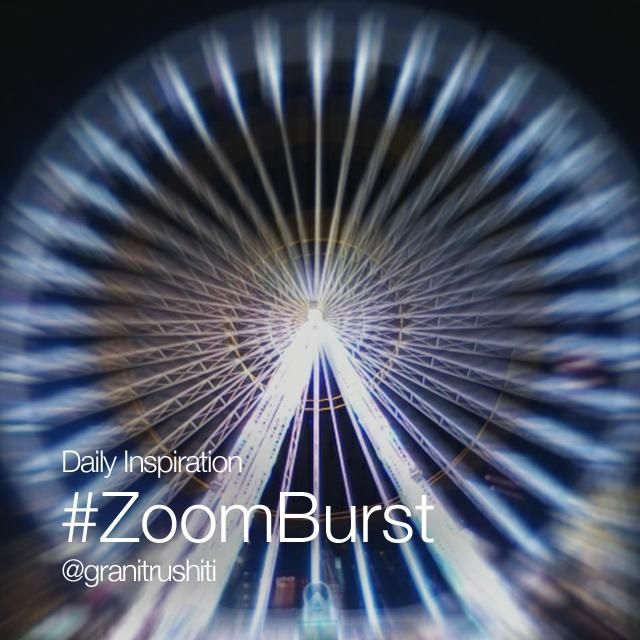 Zoom burst is a very simple photography technique that allows you to create a dramatic, sometimes abstract, effect on an image. Today, give it a try and share your shots with the hashtag #ZoomBurst.
In order to create this effect, you'll need a zoom lens on your camera (a tripod comes in handy too, but don't worry—you can still create awesome shots without one). The technique itself is very simple: just select a slow shutter speed, set up your shot, and as you take your shot, use your lens to zoom in while your shutter is open. The resulting image is a distorted version of the scene in front of you that packs quite a punch.
The technique is easy, but there are lots of different ways to mix it up. Try zooming out instead of zooming in, or zooming in only halfway. Create abstract, kaleidoscopic shots by using this trick on colorful or patterned scenes, or try it out on nighttime cityscapes to create whimsical lighting scenes. Or, come up with your own creative technique, and share your shots with the hashtag #ZoomBurst.