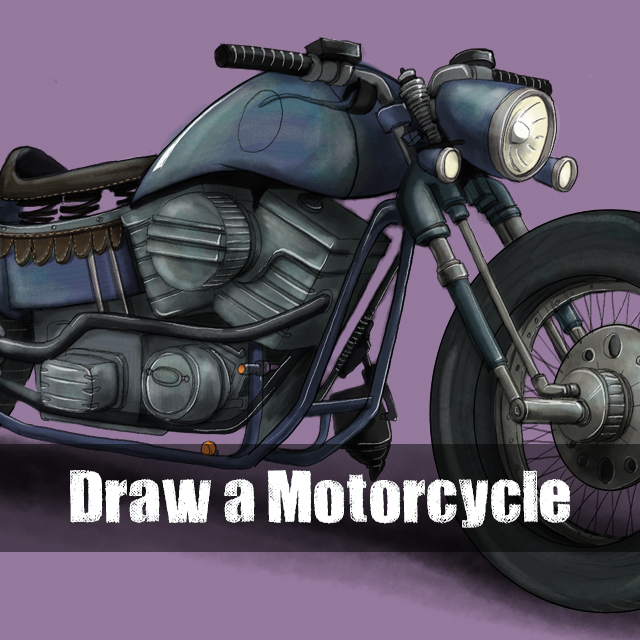 For this Drawing Challenge, we want you to use PicsArt Drawing Tools to draw the slickest motorcycle you can!
Whether you're lookin' to cruise in, leaning back on a big engined Harley Davidson, or lean into the wind on a racing bike, this is your chance to make a loud entrance into the Drawing Challenge! Motorcycles are about speed and noise, the ability to split the highway like a knife and leave everyone still spinning in the trail of wind behind you.
Draw the, most amazing motorcycle for this week's challenge!
Submission Rules & Deadlines
All drawings must be submitted between 9:00 AM (PST) on Saturday, May 17th and 3:00 PM (PST) on Sunday, May 18th.
To Submit your drawings wait for the tag which will be announced this Saturday at 9:00 AM (PST) on Facebook, Google+ and Twitter. You can also submit them directly in the "Contest" section of the app once submission begins.
How to Vote
Voting will begin as soon as submissions start at 9:00 AM (PST) on Saturday, and will last until 3:00 PM (PST) on Monday.
You can vote for your favorite images in the "Contests" section of the app or by visiting the "Contests" section of our website.
Non-Original Artwork Will be Rejected
All submissions must be original drawings created by users using only the PicsArt App drawing tools.
Users CANNOT copy images from our clipart files, other users, or the Internet.
Images that don't meet the requirements above will be rejected, to ensure fair voting opportunities for authentic drawings! Thank you.