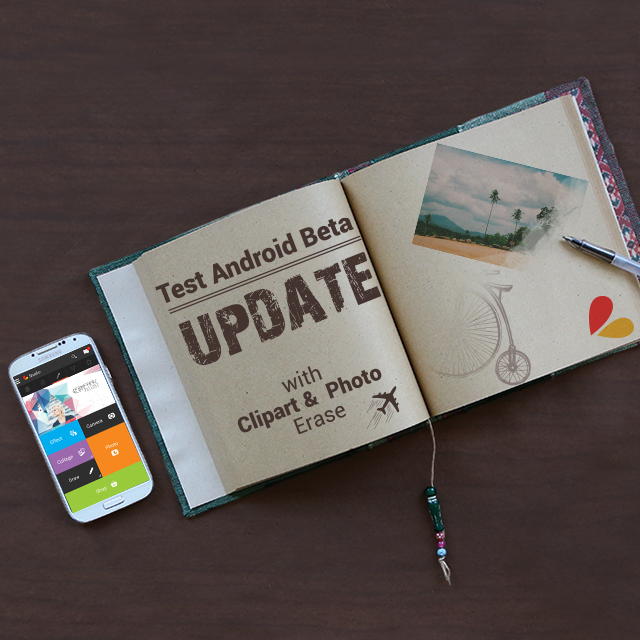 Be among the first to try the exciting new features in our Android update by testing our Beta version. This latest update introduces a number of social network enhancements which deepen and enrich your sharing experience.
We have redesigned the My Network interface which now displays the most recent comments below photos. Now, you can also import photos directly from Instagram and find your Instagram friends on PicsArt. What is more, the new update allows you to erase and restore pieces of clipart and photos with a brush when you add them into your photos. Join our Beta Testing Group now to be an early explorer of all the changes this update offers.
What is beta testing and how to join?
A Beta version of an update is simply a "rough draft". As a tester, you get to be the first to try out new features and in exchange, help us fine-tune the update with your input.
Here is how you join:
Follow this link to join our Beta Testing Group on Google+. Make sure you are signed into the same account you used to download PicsArt on Google Play.

Soon after, you will receive a notification confirming your request to join the group. Once your request has been accepted, follow this link and press the "Become Tester" button.

Install Picsart Photo Studio on Google Play, if you haven't already.

Enjoy the Beta version and all of its new features. Comment directly in the PicsArt Beta Testing Group on Google+ to tell us what you think.
Be sure to report bugs and propose your own ideas on how to improve the features in the update. Your input is greatly appreciated by our global PicsArt community.