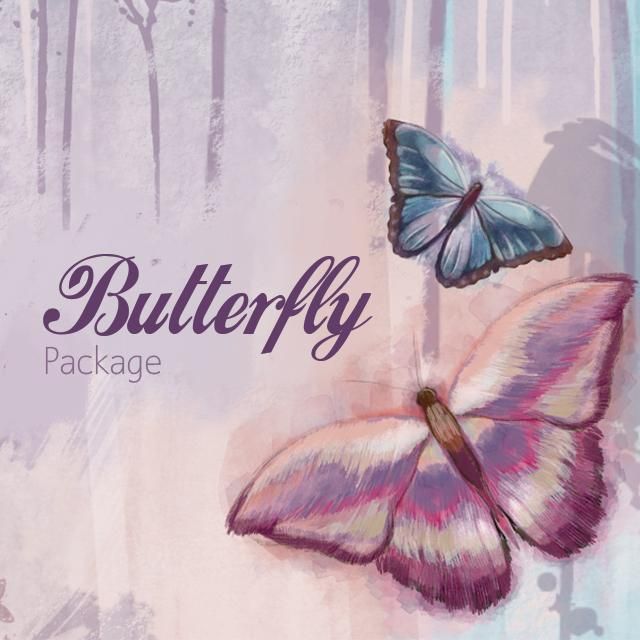 Our Butterfly Clipart package gives you 47 different butterfly images that you can add to your photos any time you want. These butterflies come in black and white and color, with a gorgeous variety of wing patterns and a diversity of angles. There are countless ways you can use butterflies in your photos, whether you want to make a crown of butterfly wings for yourself or position one at the tip of your pet's nose. Once you have this package you can get as creative as you like.
Remember that by downloading this package, you are also supporting our development team, the people that made PicsArt grow from a caterpillar into the butterfly app that it is today. Support our developers and ensure that more awesome features and exciting packages keep coming.
Download Butterfly Clipart in the Shop today!