Being a pro in photography is tough, especially when you have to balance the commercial side with the creative side. London-based photographer Nikolay Mirchev gets around this by just never stopping having fun, shooting wild imagined scenes on his own time.
Part of this it to keep developing new skills and trying new things, but the other part is Nikolay simply refusing to stop enjoying his passion. A lot of Nikolay's exciting work is improvised on a shoestring budget, even if it means pulling someone off of a street corner in London and throwing them in a costume under some lights for a bit of photography magic and fun.
Nikolay has an awesome attitude towards art, and it really came through in our fascinating interview with him. This was a fun chat with someone who loves what he does and knows how to inspire himself. The interview is below, and the inspiration is contagious.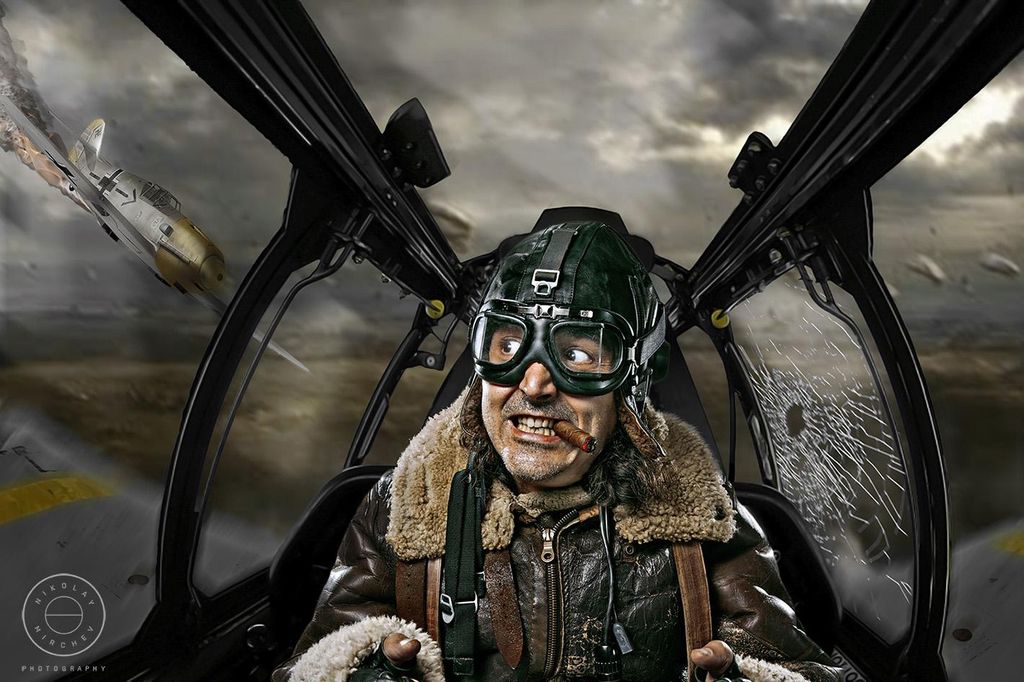 How did you get started in photography?
I was always interested and involved in different art activities [but somewhere along the way] I moved more seriously into sports… So the year was 2005 and I was recovering after an operation at the King's College Hospital, London. My condition was such that I couldn't move from my bed for some time, and one day my girlfriend (now my wife) asked me if I wanted a magazine to read, and I said yes… I just told her to bring me any magazine she could pick up.
She came back to my room with a big surprise, I saw that she brought me a copy of "Digital Photography" a monthly issue for photographers, also containing a CD with Photoshop tutorials…. my natural urge for art just woke up, and… the first thing I did when I was discharged from the hospital was to order my first camera – Sony DSC R1.
What kinds of images influenced you when you were growing up?
The funny thing is that although I'm a photographer, my influences come mostly from paintings… because painters are much more free and bold in their vision. They don't need to spend a ridiculous amount of money for a whole set up, everything is in their heads, and that is why there are such amazing conceptual scenes created by painters. For example every time we go with my family on holiday… the very first thing I do is go around looking for what the local painters [are doing].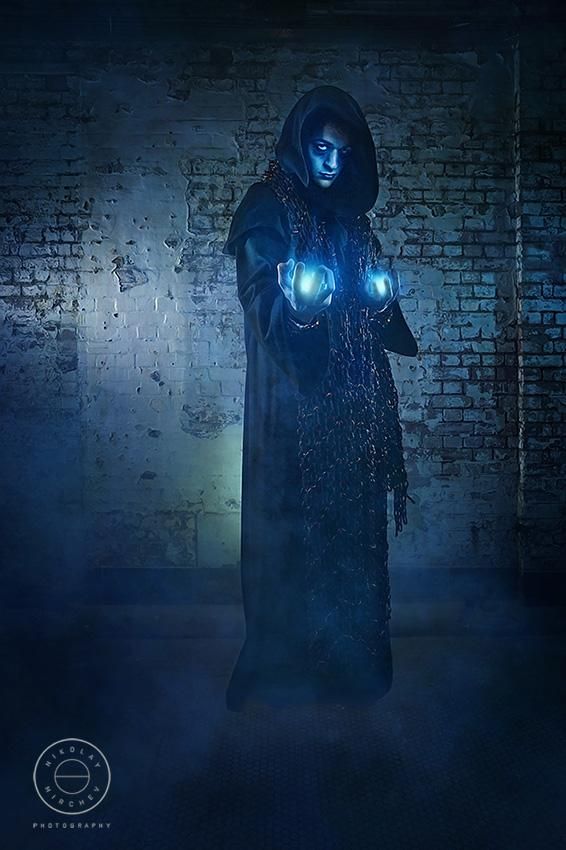 A lot of these photos look like moments of larger stories. Do you put a lot of thought into what is happening to the people in your images? 
Yes most of the time there is a story element involved in my creative work, for example the character of the person I'm photographing and the location have a very big influence on my artistic direction. Let's takes for example the photo shoots with Mr. Ducktail "The Demon Barber" – as soon as I met him, in person, and visited his shop instantly the story appeared in my mind, it was like "Sweeney Todd" in a different time period. And from this idea I started planning the edgy and moody lighting of the whole scene.
What kind of direction do you give your models when you are shooting?
I'm very observant when working with models. From my own experience I know that there are people who are natural models, or perhaps they've been working as one for a while and all you need to do is give them a brief and you can just enjoy working with them, because they know how to pull the best from their body and facial expression. On the other hand we have people who I just met on the street and found something interesting about them, so I ask them if they like to take part in some of my photo shoots. In this case I need to make sure that my nonprofessional model is relaxed and lead them into the mood of the photo shoot.
What is the most important thing you have learned since you started shooting professionally? 
That professional photography is really tough. By becoming professional photographer I'm spending much more time marketing and optimising my website rather than thinking about and shooting cool stuff, I can't even remember when was the last time I went out on the streets of London for some street photography. On the other hand I have met and made some really good contacts with people whom I would otherwise never have met.