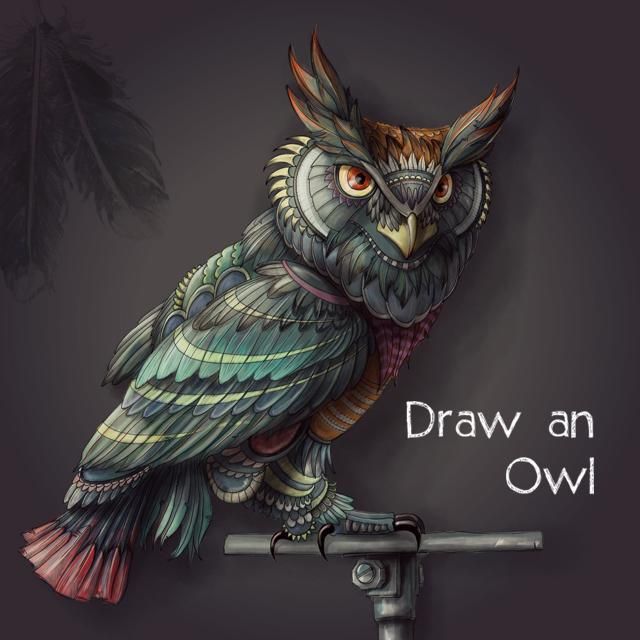 Use PicsArt Drawing tools to draw one of nature's most beautiful birds, the owl!
Owls are magnificent creatures that are sure to appeal to the artist in everyone. They have so much character and personality. For centuries we have used owls as the living symbols of wisdom, while their swiveling necks and frightening talons have brought them admiration as some of the world's most masterful hunters. Owls are impressive and unique, so they should make for great drawing subjects.
To win this contest, make sure that you bring all of the little details to life, from the texture of the feathers to your owl's posture or the activity you draw it engaging in.
Submission Rules & Deadlines
All drawings must be submitted between 9:00 AM (PST) on Saturday, July 5th and 3:00 PM (PST) on Sunday, July 6th.
To Submit your drawings wait for the tag which will be announced this Saturday at 9:00 AM (PST) on Facebook, Google+ and Twitter. You can also submit them directly in the "Contest" section of the app once submission begins.
How to Vote
Voting will begin as soon submissions start at 9:00 AM (PST) on Saturday, and will last until 3:00 PM (PST) on Monday. You can vote for your favorite images in the "Contests" section of the app or by visiting the "Contests" section of our website.
Non-Original Artwork Will be Rejected
All submissions must be original drawings created by users using only the PicsArt App drawing tools.
Users CANNOT copy images from our clipart files, other users, or the Internet.
Images that don't meet the requirements above will be rejected, to ensure fair voting! Thank you.