Paolo Morucci (@paolomore) is a user who has a great way of finding cool editing tricks you can do with the PicsArt app, and today we're sharing another one of his awesome editing tutorials. Here, Paolo demonstrates how to drop a cruise ship onto your phone, and make water splash over the sides. His technique uses various tools in unexpected and creative ways, and once you master it, you'll be able to use it for countless other creative projects. Leave a comment to share your experience with this special technique!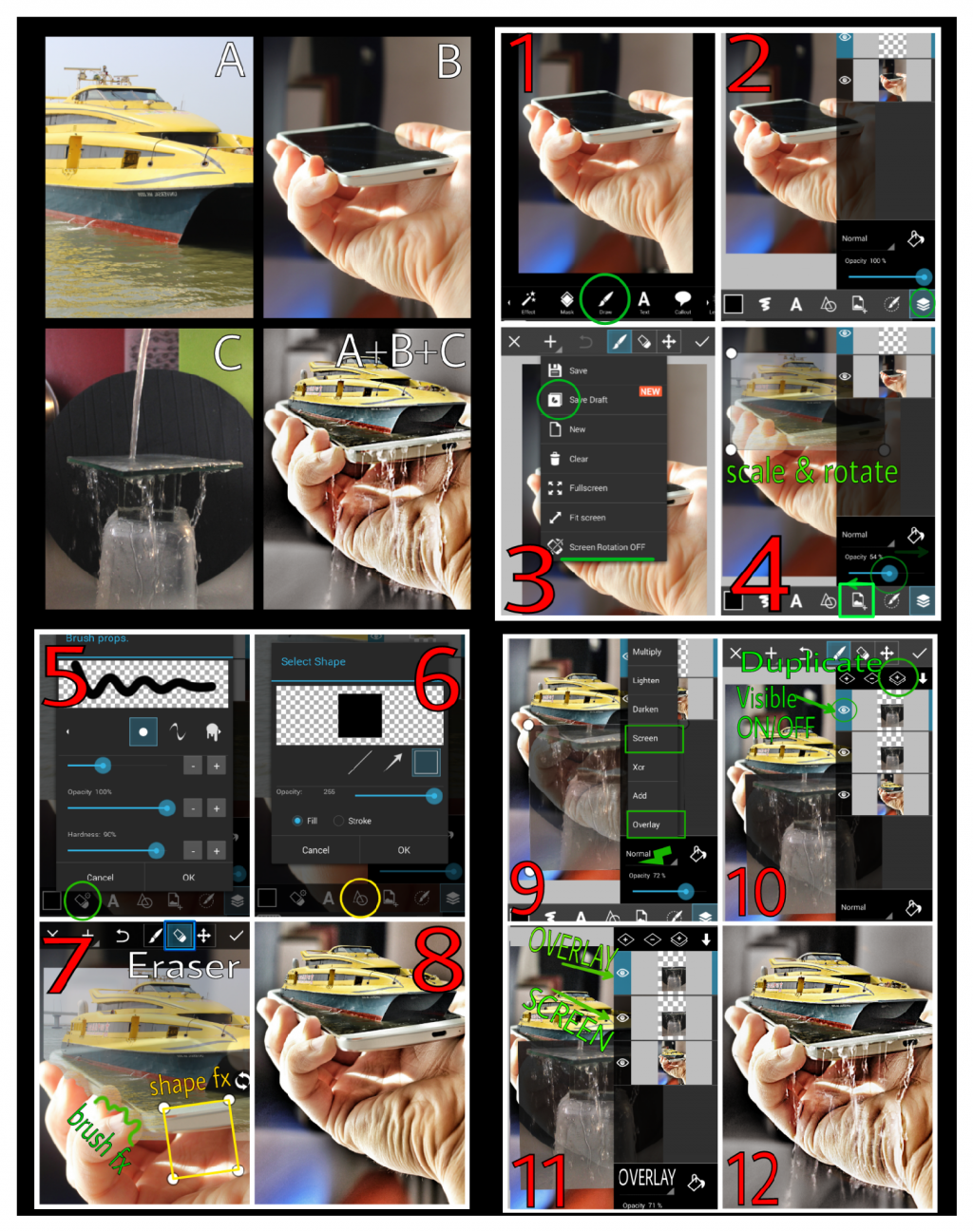 Step 1: Upload a Photo
Upload a photo of you holding your phone out flat. Open the Draw icon, and select Save Draft from the + menu to save your progress so far.
Step 2: Add a Ship
In the top layer, press the add photo icon and choose a photo of a cruise ship. Reduce the opacity of the layer then scale and rotate your ship into place.
Step 2: Erase
Erase the area of your ship photo surrounding your ship, leaving only the ship itself and some of the water on the dark area of your phone screen. You can customize the shape of your eraser with the brush and shape icons.
Step 4: Water
Add a new layer. Use Add Photo to upload a photo of water running off of a surface with a similar shape to that of your phone. Use the previous technique to erase any unwanted parts of the water photo.
Step 5: Final Details
Duplicate your water layer. Set the bottom layer to screen and the top layer to overlay, and adjust the opacity of each one to get the water to look realistic. Merge the layers when you're finished, then save!