Today, we're featuring another editing tutorial by PicsArtist Paolo Morucci  (@paolomore). Paolo is a user who has a knack for figuring out amazing editing tricks you can do with PicsArt and sharing them in his own personal editing tutorials. Here, Paolo shows you how to create realistic scars in a creepy and easy to do editing trick, using contrast in an unexpected and creative way. Check out how he does it below!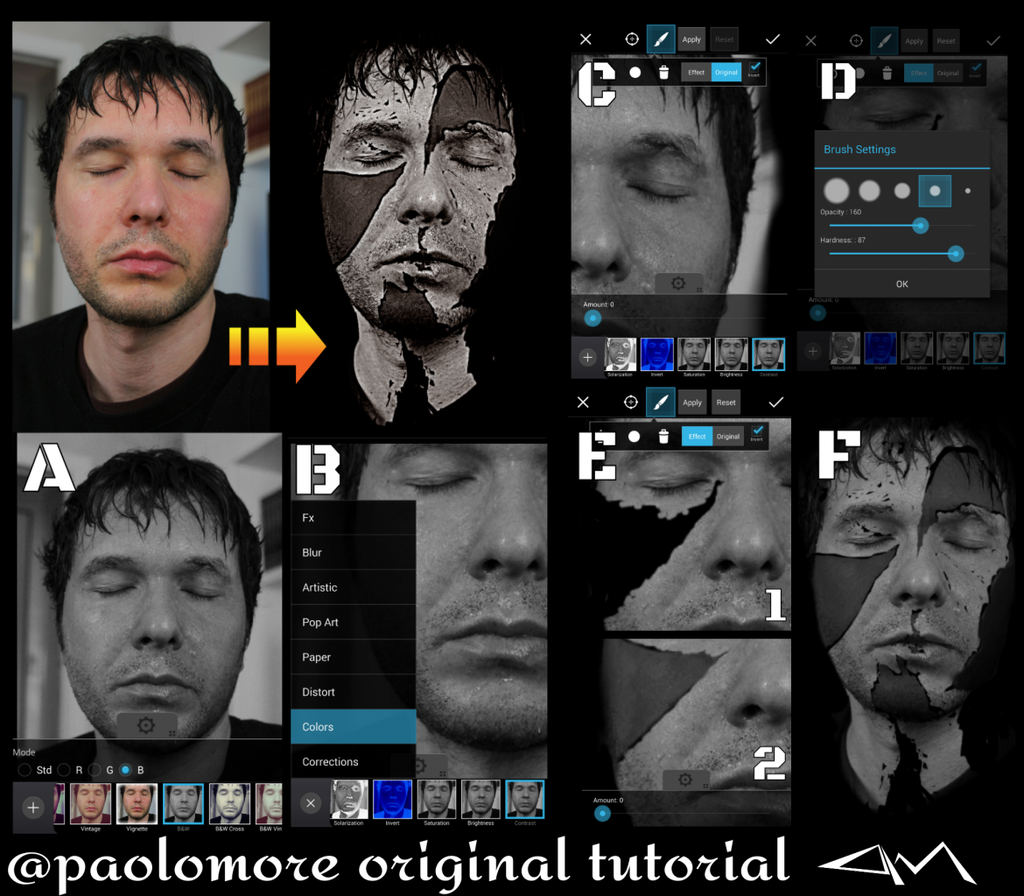 Step 1: Upload
Upload a photo of a portrait into PicsArt. 
Step 2: B&W
Open the Effects menu and choose B&W. Select the B (blue) channel to darken the skin. Apply the effect. 
Step 3: Contrast
If you are on Android, select the Contrast effect (on iOS choose Cross Process) and set the contrast to a maximum to darken the image. Do NOT apply the effect. 
Step 4: Brush
Your image should be completely dark. Invert the effect, and select a thin brush to paint it on. Brush scar shapes onto your portrait and watch the most perfect scar appear before your eyes!