Paolomore (@paolomore) is a talented editor in the PicsArt community who has a skill for making and sharing creative editing tutorials. Today, we're featuring a tutorial in which Paolo shows you how to create a cyborg pet. To create this tutorial, Paolomore mounted screenshots into a Collage using PicsArt. As an added touch of humor, rather than numbering his steps, you'll find he created an acrostic ("meow") set of instructions that are purr-fect for any pet.
Check out his tutorial below, and follow these simple steps to turn your own pet into a cyborg.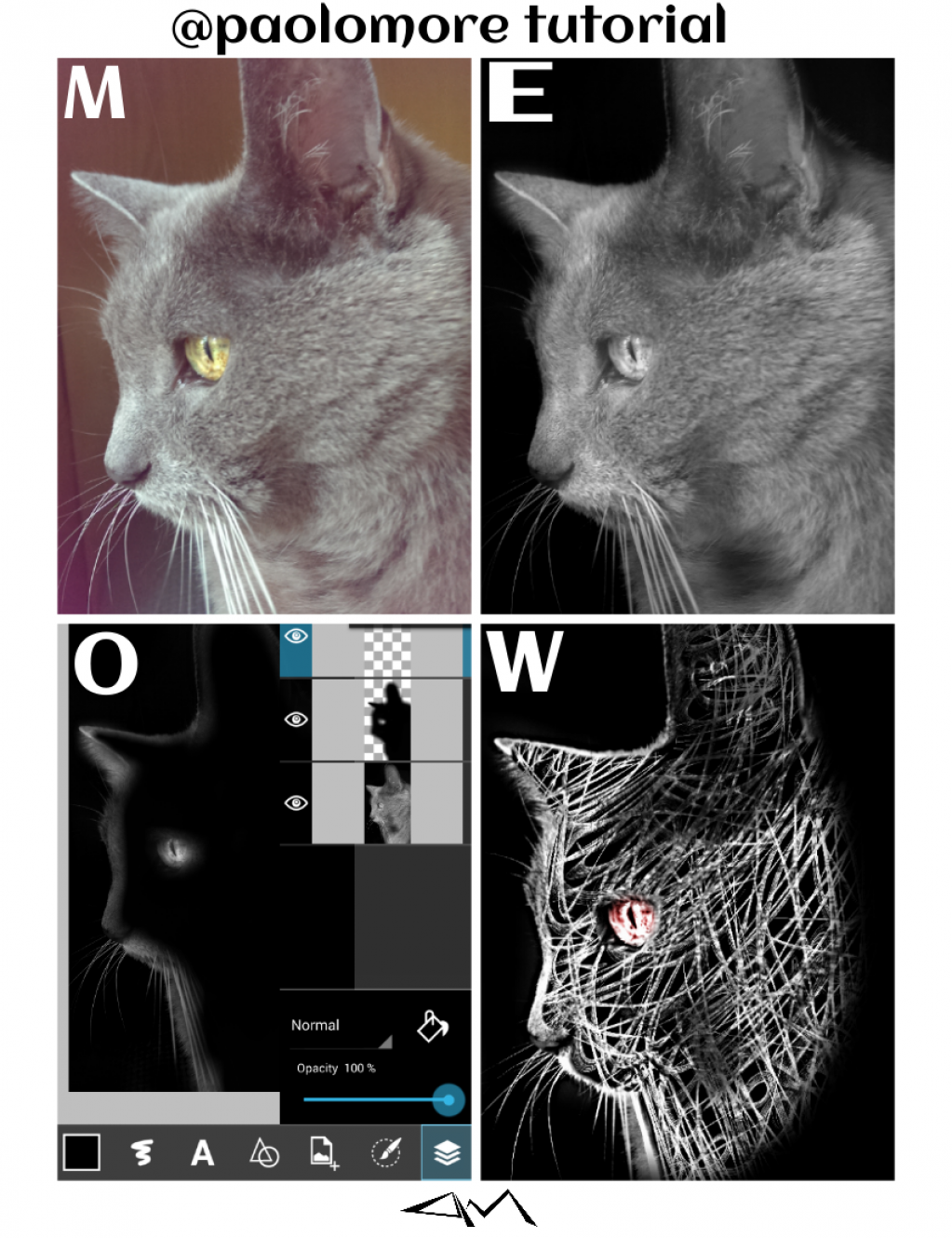 Step M: Pet Portrait
Capture a photo of your pet from your phone and upload it into the PicsArt editor.
Step E: B&W & Lighting
Open the Effects menu and apply the B&W effect. From the tools menu, adjust the contrast and brightness to create a stark contrast between light and dark.
Step O: Draw
Open the Drawing Tool and in a higher layer, paint your pet black. Use a thin eraser to erase lines in a crosshatch pattern along the contours of your pets face. Uncover the eyes as well.
Step W: Eyes
Color the eyes red, either with a brush or by applying an effect, perhaps "Colors 3" from the Pop Art section, only onto your pet's eyes.