Paolomore (@paolomore) is a PicsArtist who has a talent for using simple photo editing techniques to create amazing visual illusions. Thankfully, he's just as talented at showing everyone else his awesome tricks.
Here, Paolo shows you how to shatter a face into a bunch of fragmented 3D pieces. This trick creates results that look like they came out of a professional graphics department, but it's actually so easy that anyone can do it. Watch the video or follow the step-by-step tutorial below to learn how.
Step 1: White Spots
Open PicsArt's Drawing Tool and create a photo layer, using a black and white photo of a face. Add a new layer on top and use the PicsArt brush to draw a bunch of white spots on your face.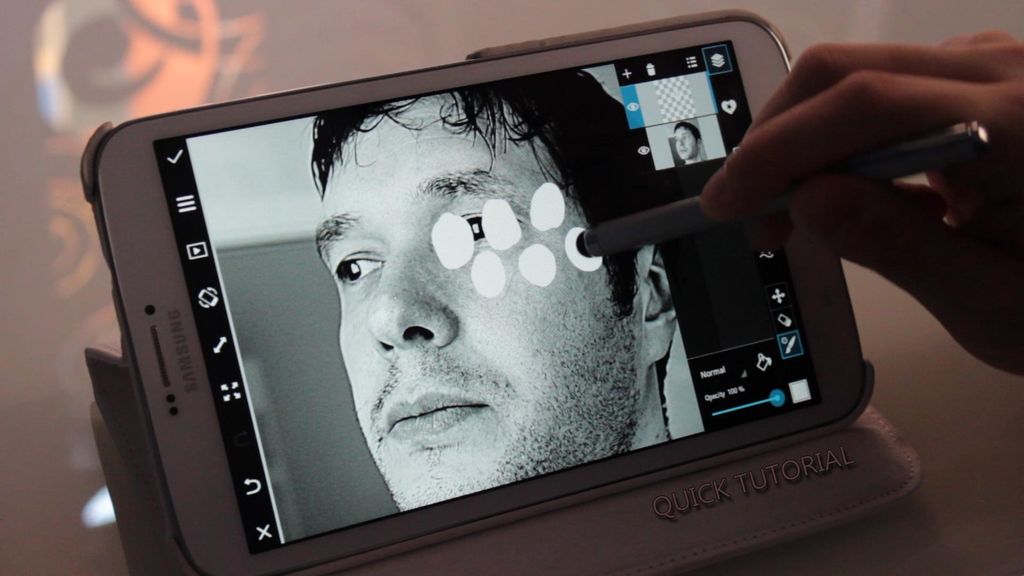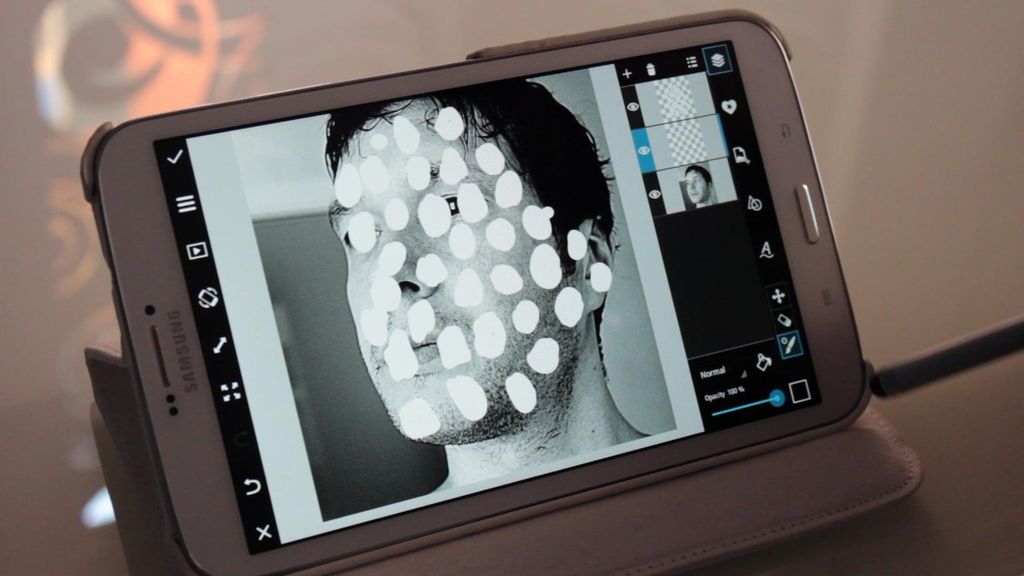 Step 2: Black Spots
Add a layer between your white spots and photo, then hide your photo layer. Select a black spray brush and draw slightly bigger black spots behind your white spots so that they spill beyond the edges.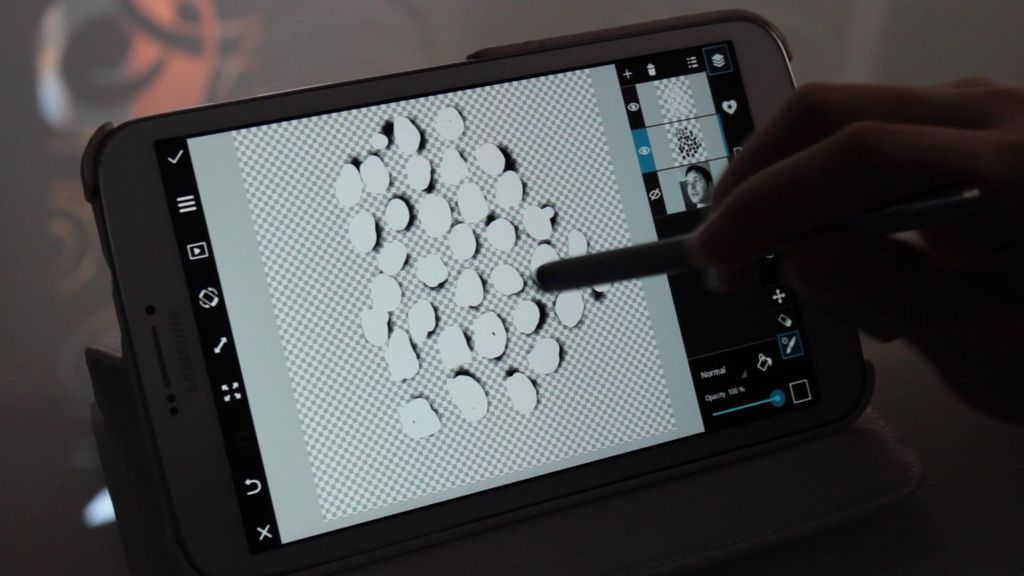 Step 3: Motion Tool
Keep your photo layer hidden and confirm your drawing to get to the editor. Select the Tools icon and choose the Motion Tool. Outline the area around your spots, make sure the tool is set to "Linear" mode, then drag motion trails off to the side at an angle. Confirm.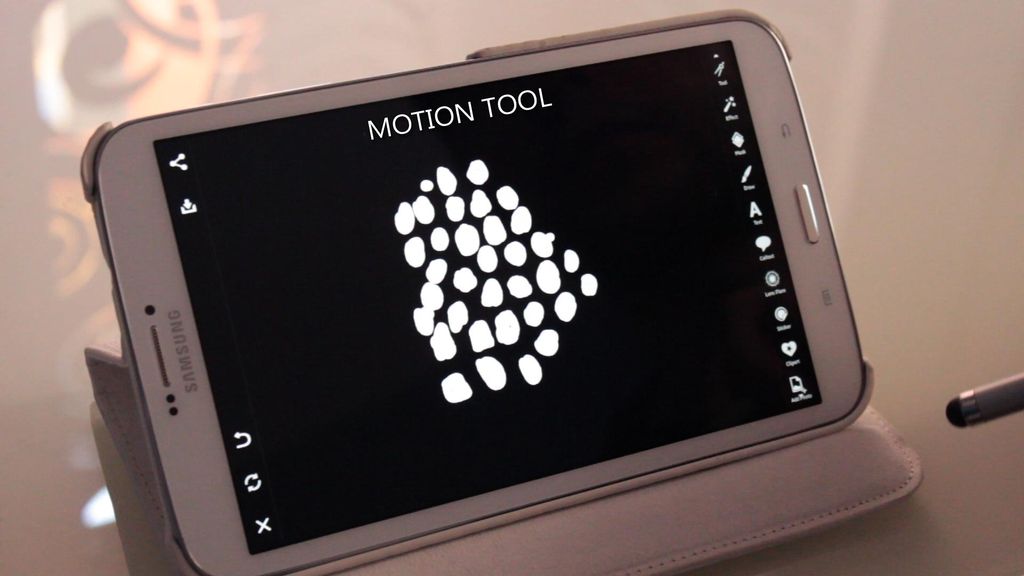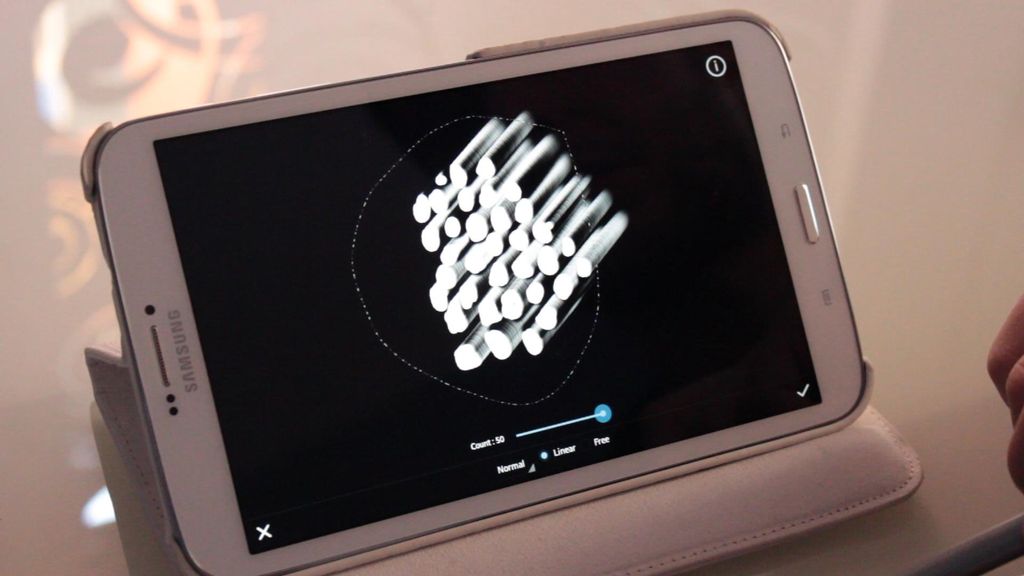 Step 4: Final Assembly
Open the Drawing Tool again, add a photo layer, and select your original portrait photo. Move your photo layer to the bottom and make sure your spots are well positioned over your face. With your spots layer selected, switch the layer setting to Multiply and confirm to finish!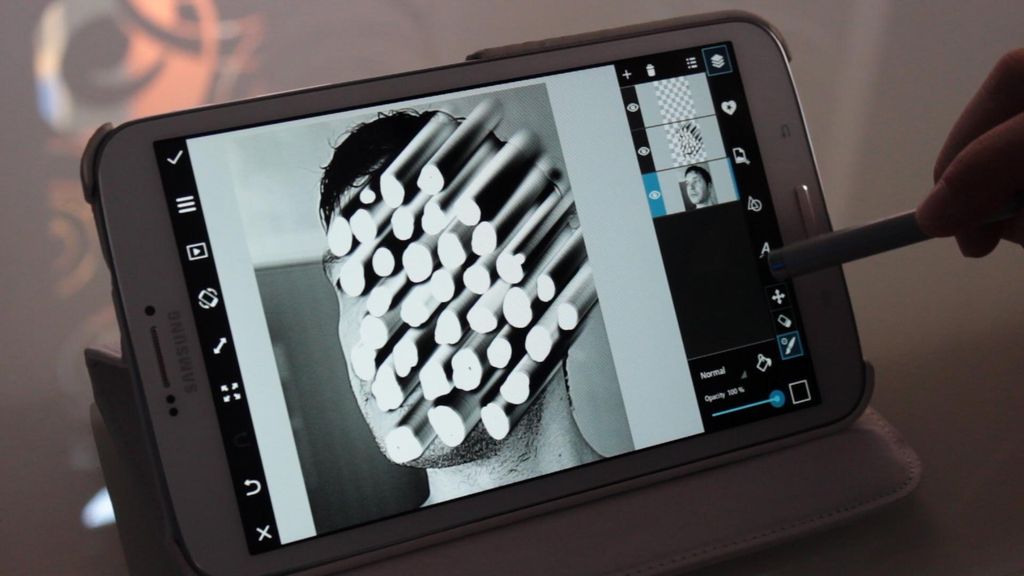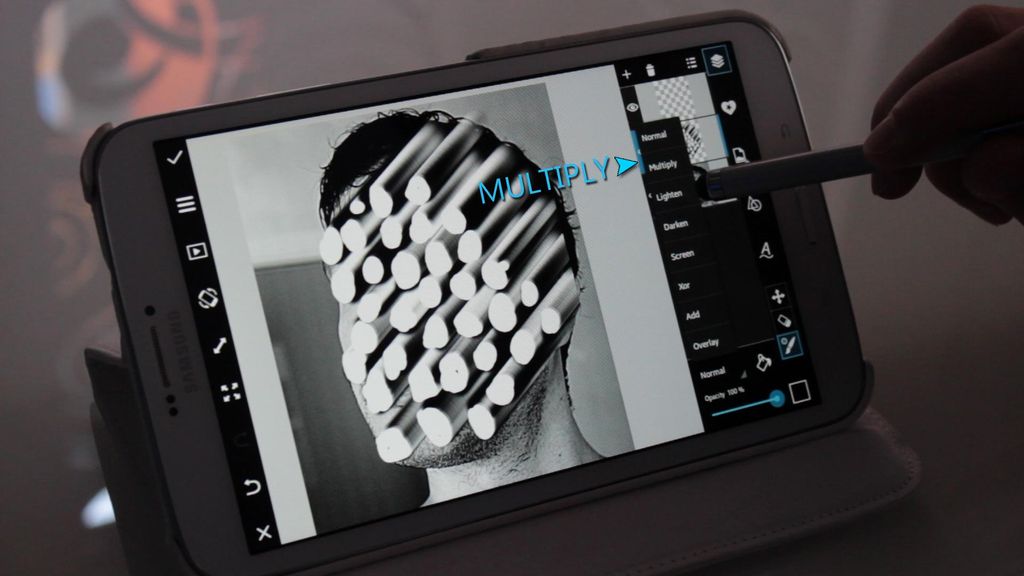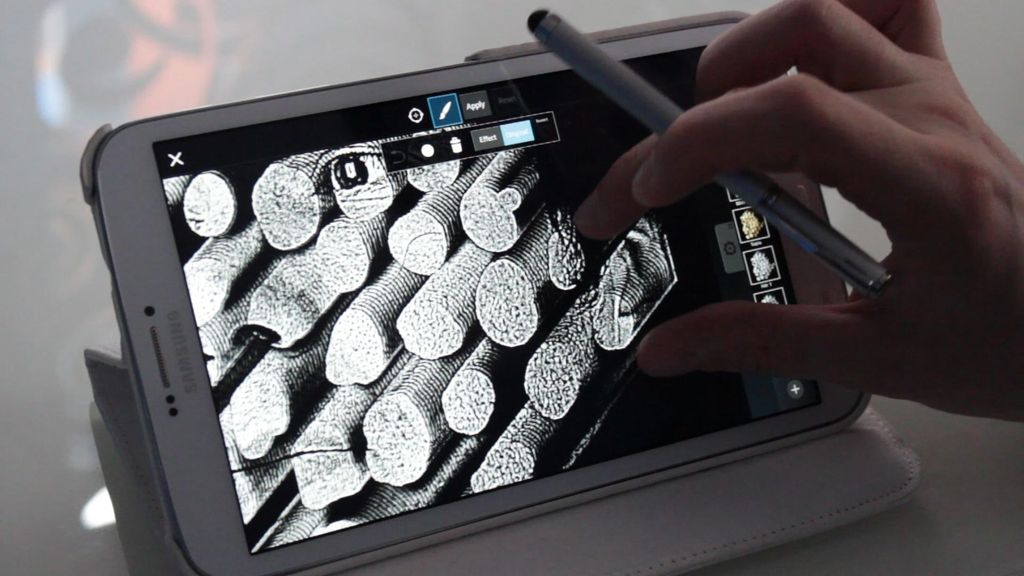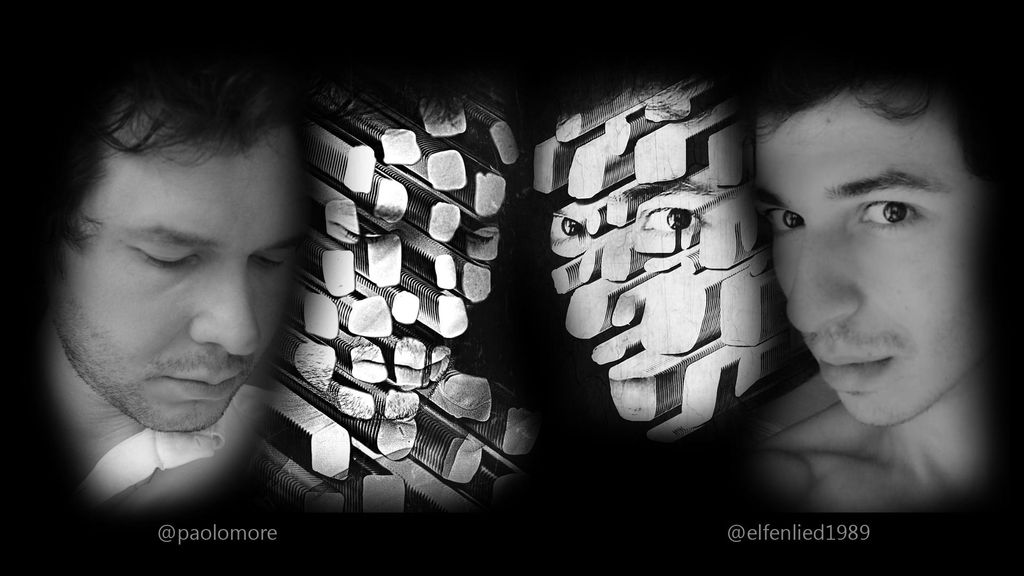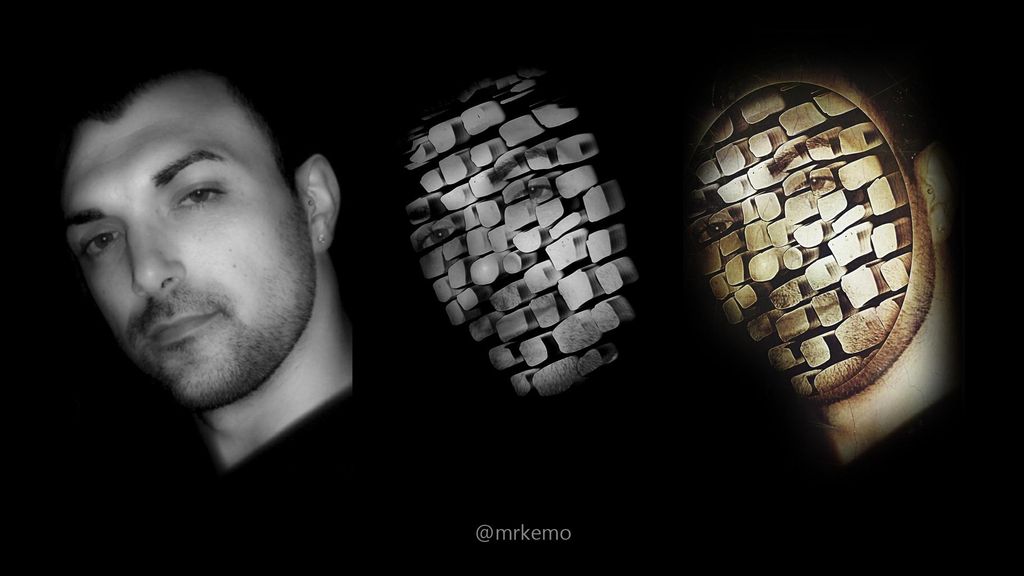 Tag the results with #paoloshowedme, and you'll make Paolo a happy teacher.