We live in a world of images. And the reality is that most of these pictures come to us after going through a lengthy styling and editing process. It's very rare to come across a truly raw photo out and about in the world these days. 
When you're creating your own images of things you find inspiring or moving, you may want to achieve an aesthetic similar to what you see in magazines or on billboards. Luckily, with easy-to-use photo editing tools like those available in the PicsArt app or on PicsArt web, this isn't just possible but also a lot of fun! 
In this handy guide, we're going to cover all the basics of photo editing without having to use complicated and expensive software like Adobe Photoshop or Lightroom. Let's get started! 
How to Learn to Edit Photos
Learning about photography can be a really tedious and daunting task, but it doesn't have to be. With the right tools and mindset, you can learn how to edit your pictures in a snap. So where do you find the right tools and guidelines for editing photos? In the age of digital photography, YouTube is your best friend. There are thousands of tutorials online that can provide all the guidance you may need for editing photos with a variety of software and apps. No matter your skill level, there's a tutorial out there to answer all your burning photography questions. 
What Are the Basics of Photo Editing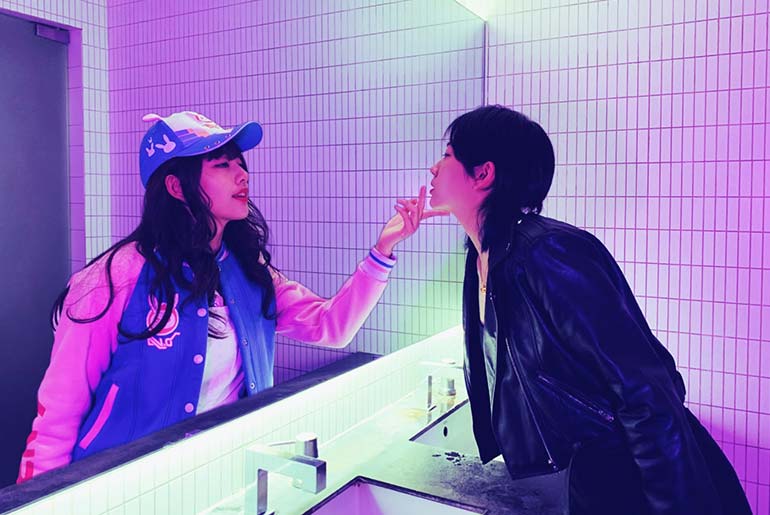 While the pros can achieve some truly astounding results using complicated software like Photoshop, there are much easier ways to go about editing your photos. With PicsArt, you can create beautiful images by making a few tweaks on your phone before posting. It's really that easy. By mastering these very basic editing tools, you'll be ready to share some truly spectacular pictures!
Crop
The Crop tool is perhaps the most basic editing tool out there, but it's also incredibly important. With Crop, you can adjust the framing of your photograph. This can be especially helpful when you're preparing a picture for social media and need it to fit into very specific dimensions. For example, if you're posting to Instagram and need your image to fit the classic 1:1 ratio that's popular on the platform, you can use the Crop tool to do this. This tool is also great for highlighting the composition of your picture. By adjusting its framing, you can also adjust the overall composition of the image. 
Straighten
Similar to the Crop tool, Straighten is very basic but endlessly helpful when you are editing a photo. Especially when we are taking pictures with a smartphone, it can be hard to achieve ideal angles. An otherwise great image can be flawed by a slight tilt to the right or left, or maybe you've captured your picture from below instead of straight on. Well, with the Straighten tool you can subtly adjust your photo's angles so that they become level and pleasing to the eye. 
Brightness
Light is everything when it comes to photography. The amount of light within your photo can affect the mood of the image, as well as the amount of detail that's captured. When we take a picture with a phone camera, it can be difficult to control light in the moment. If you're working with a DSLR, then you might be able to do a lot of manual adjustment. But if you've already taken a picture and are unhappy with the amount of light in the image, the Brightness tool can help you make needed adjustments.
Contrast
Do you ever wish your images could be a little bolder and brighter? With the Contrast tool they can be! With the Contrast adjustment, you heighten the shadows and highlights in an image, creating a bolder, more eye-catching aesthetic. You can also go the opposite route and reduce the contrast of an image, achieving a more mellow and muted look. Either way, the Contrast tool can dramatically alter a photograph with very minimal editing. 
Saturation
The Contrast and Saturation tools can be used in tandem to kick up the drama in a picture. While contrast will enhance the light and dark tones of an image, saturation will deal directly with color. If you bring up the saturation of an image, you will be enhancing its colors, making them brighter and more intense. If you reduce saturation, your photo will look more washed out and even black and white.
Clarity
If you're taking pictures with a professional lens, you can create some highly detailed and focused images. But what happens if you're working with a phone camera that has a less-than-stellar lens? This is where the Clarity tool comes in. By adjusting the clarity of your image, you will essentially be heightening the sharpness of the picture. If you were working with bad lighting or need to enhance text in your image, the Clarity tool can be a huge help.  
Shadows
When you're editing a photograph, you have to think about its disparate parts and how they interplay. For example, you should consider how the shadows of an image are functioning, and how that image would change if you reduced or amplified its shadows. You may have guessed it already, but the Shadows tools can help you do this very thing — reduce or amplify the darker tones of your image to achieve a more bold or muted final result.
Highlights
The Highlights tool works exactly like the Shadows tool, except that it changes the lighter tones in a photograph as opposed to the darker ones. If you have a picture that's over-exposed, the Highlights tool can help you reduce the glare of the image. Or, if you have an image that is too dark, the Highlights tool can help give a little extra life to hidden bits of light in the photograph.
Temperature
It's amazing how much the temperature of a photograph can affect its overall mood and style. The Temperature tool allows you to adjust the colors of your image, making them warmer or colder. Warm images tend to be more popular on social media as they remind us of natural light and have a warm, pleasant feeling. Colder images are more often associated with editorial photographs or certain retro styles, like Polaroid photos. You can achieve amazing results with both warmer and colder tones. It's up to you to find the right balance that will enhance and complement your subject. 
How To Edit Photos for Instagram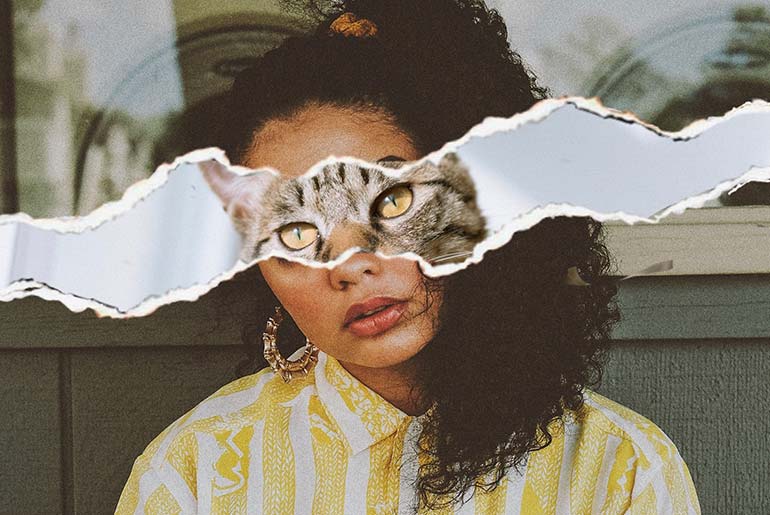 Once you've gotten the hang of making basic edits to your photos, you can go even further with unique filters and effects that will really make your content stand out on Instagram and other platforms. PicsArt offers a range of photo overlays and adjustments that you can apply to your images and then post directly to Instagram using your phone. Let's look at some of the most popular options.
FX
When you open the PicsArt app and upload an image to edit, you can search the Effects gallery for a range of overlays to further enhance your photo. The FX category offers a lot of classic effects that are very subtle and will lend your photo an artistic, professional quality. 
Canvas & Sketch Effects
If you're looking to get a bit artsy, you might search the Canvas and Sketch effects. In these collections, you'll find some really fun effects that will blend your photos with paintings and add interesting pencil strokes across your compositions. There's plenty to explore and play around within this area!
Blur, Artistic, & Distort
PicsArt's Blur, Artistic, and Distort collections are a bit funkier than the usual Instagram-friendly overlays. Here you'll find effects that adjust the focus of your photos or apply interesting graphic changes to the images. Distort will really take you for a ride with some truly unique visual rearrangements. If you're looking to get really creative, you might try mixing these effects and filters with interesting stickers or brushes that are also available in the PicsArt app.
Paper
Unlike Artistic or Distort, the effects in PicsArt's Paper gallery are incredibly nuanced and gentle. These overlays add unique texture to your images, making them appear as if they were printed on fine art paper or canvas.  
Pop Art & Colors 
Everyone loves a good Andy Warhol image. The Pop Art and Colors effects in the PicsArt app offer a range of looks that will make your photos pop with character and style. There are also cool effects like Color Splash, which only emphasizes one or a few colors in a photo, leaving the rest of the image black and white. 
The key to creating engaging and professional-looking photos for Instagram and beyond is to experiment and spend some time learning the ins and outs of these easy editing tools. Once you've gotten the hang of the basics, the rest is a breeze!
PicsArt all-in-one Photo and Video Editor, Collage, and Sticker Maker is the world's largest creative platform with over 150 million monthly active creators and influencers. PicsArt has collaborated with major artists and brands like Taylor Swift, The Jonas Brothers, Gwen Stefani, Maroon 5, Lizzo, Meghan Trainor, One Direction, MONSTA X, Warner Bros. Entertainment, iHeartMedia, Condé Nast, and more. Download the app today to level-up your photos and videos with thousands of quick & easy editing tools, trendy filters, fun stickers, and brilliant backgrounds. Unleash your creativity with PicsArt and upgrade to Gold for awesome premium perks!