In our globalized word of massive automated factories, it's easy to forget what it means when something is done properly and the value of painstaking, loving craftsmanship.
London based photographer Andy Fallon has not, however, and he doesn't want you to either, so he has taken his camera throughout the UK to lift the lid on some of his country and city's finest builders, makers and artisans.
From gunsmiths to microbreweries, the making of an aircraft carrier to building an honest wooden rocking horse, he's explored builds of all kinds. Check out his beautiful photos and read our interview to see what he found out.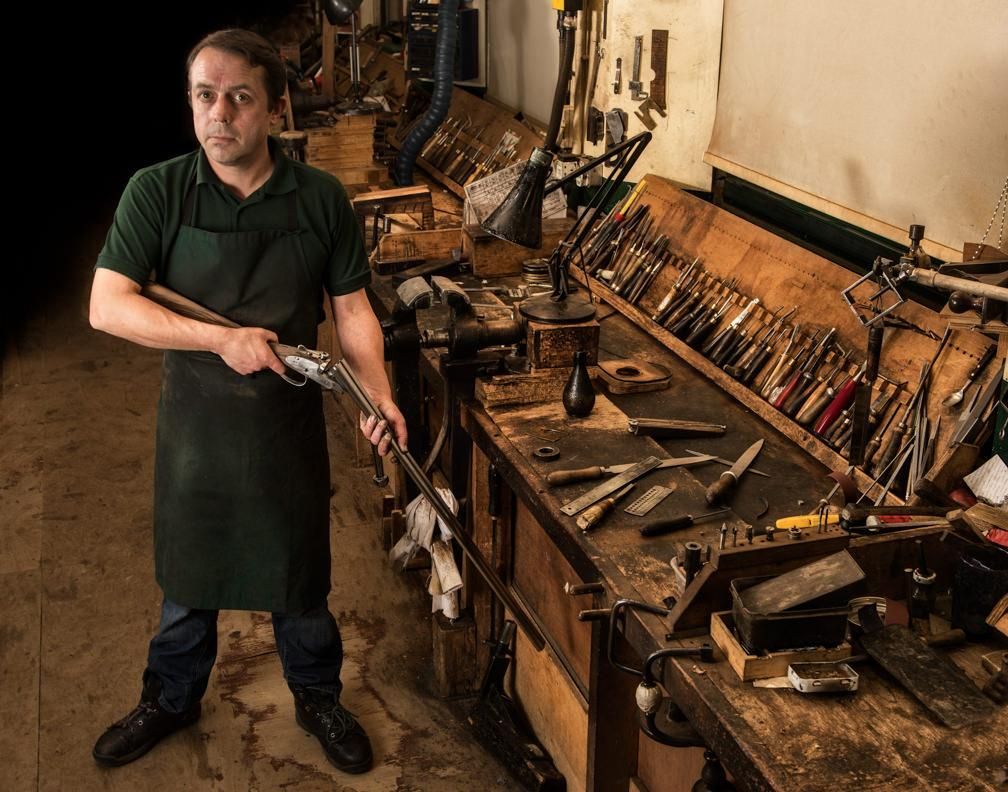 How did you get started in photography?
When I was fourteen I bought a second hand Olympus and a Patterson darkroom kit that I set up in our garden shed. I began by taking crazy portraits of my school friends much to the bemusement of the Women's institute photography competitions at the local village shows who struggled to find a category for faces wrapped in Sellotape.
How did you get into shooting crafts, is this something that naturally interests you?
I was shooting a story on board The Queen Elizabeth II aircraft carrier and was struck by the amount of skilled shipbuilders involved in building such a beast of a ship. These skilled craftsmen can be lost in a single generation and I began to think about other skilled crafts people in the UK.
We have to ask you about the gunsmiths. For what purpose are they making these guns, and what was it like to follow them through that process?
Certain guns are made for shooting game and pest control and others are made for clay shooting. British made guns are regarded as the best in the world and have a huge overseas market.
If you went to on an average farm shoot in the UK you won't see many Purdeys or Holland and Holland. These are the Ferraris of the gun world and will cost anywhere from £80,000 to £200,000 depending on the engraving. However a luxury gun is an investment that will keep its value and last for generations.
Both Purdeys and Holland and Holland are still handmade in central London. Holland and Holland's factory is like a working museum and feels as if it's been unchanged for a hundred years. Purdeys has now moved to a brand new modern facility but they are still making guns in the traditional way.
Once you witness the process you appreciate the man hours that go into each gun. True luxury goods don't just slap on a high price tag. You are paying for the materials and man hours that went into creating a work of art.
How do you approach shooting someone who is deep in concentration making something complex?
I will always try to observe the complete process from start to finish before taking any images. If a build requires several stages I'll try to capture each one. I'll then talk through my planned images with the craftsmen to set up the best lighting and composition.
You documented the assembly of the HMS Queen Elizabeth II, a seriously large ship. What was it like to shoot such a mammoth engineering marvel?
The shoot took place on one of the hottest days of the year and the ship is as large as a shopping mall on several layers, up and down steep narrow staircases. The sun was beating hard down onto the ship and, under the heavy boots and overalls and hard hat, I must have lost a stone in sweat.
The biggest visual impact was when we ventured underneath the ship in the dry dock. You couldn't help but be overwhelmed by the sheer size of this beast of a ship.
To achieve the aerial shots we scaled the largest crane in Europe. I opened the cockpit door and was hanging outside on a ledge whilst the journalist hung tightly onto the rails inside.
I'm not really fearful of heights as over the years as I've been hung out of helicopters and off the side of cliffs by the British army.  As long as I have a camera in my hand I forget about the dangers.
What was the most memorable moment from that shoot?
Standing in the dry dock beneath the ship with Tom Gifford, the ship build integration manager. It felt like a Brunel moment with all the huge metal chains.
You also photographed scotch and beer makers. Are you drawn to some of the more 'manly"crafts, for lack of a better word?
The beverage stories were less about a personal love of beer and whisky and more about documenting the rise of the artisan entrepreneurs who are setting up these hugely successful microbreweries in railway arches all over London.  Whilst shooting the story I wanted to discover whether this romantic cottage industry approach still existed in the Scotch whisky industry or whether it had disappeared into automation.
The whisky shoot took weeks of organisation to gain access to the distilleries and involved several days of very little sleep and a few thousand miles across Scotland in a 4×4.
We're currently trying to organise a shoot on the Japanese whisky trail for which we have secured the sponsorship.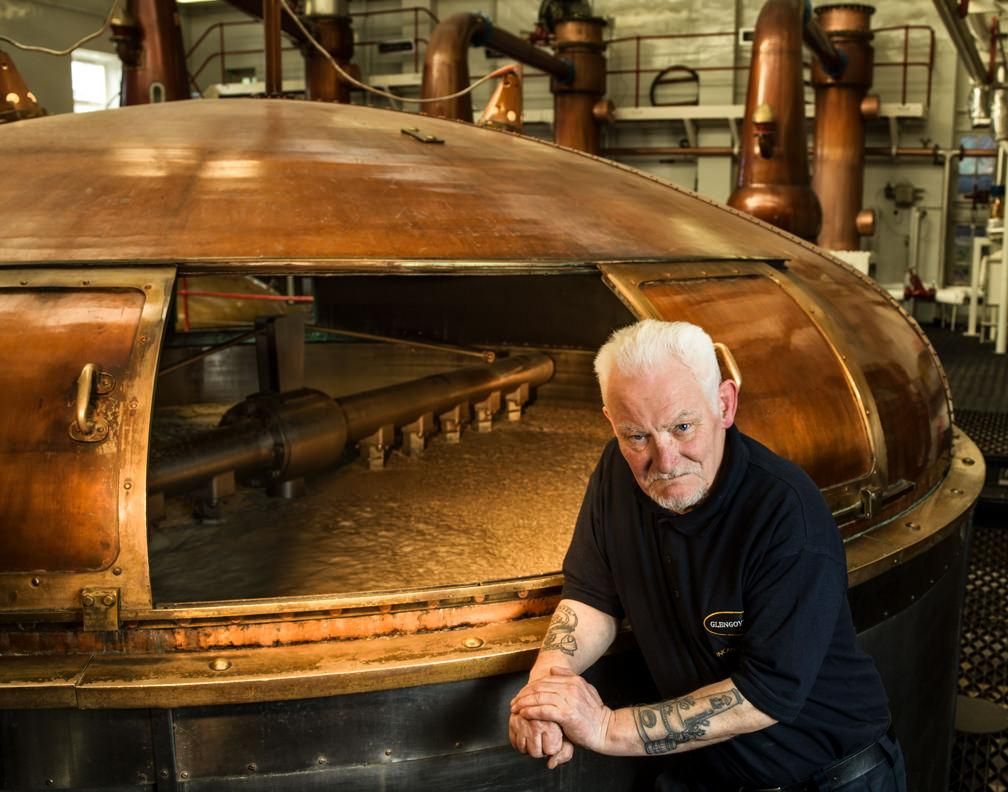 How much time do you feel you need to spend on site to get the shots you are looking for, and how do you know when you've got what you were after?
Time is something I never have the pleasure of. As soon as I get to a location the first thing I do is a detailed recce to look for the best site locations and vantage points. The recce time can be more important than the shooting time.
I'm used to running round a site in the early hours pre shoot as it pays dividends when shooting on location. If the weather is good I will shoot all the outdoor images first just in case it starts to rain in the afternoon.
The most recent situation that I felt pressed for time was taking portraits at a Whisky cooperage in Scotland.  The coopers are paid piece rate which means per barrel, so for them to stop for a portrait directly affects their pocket. I only had a couple of minutes for each portrait as I didn't want them to be out of pocket.
What is the coolest thing you've learned from all of these experiences shooting craftsmen?
That craftsmen, brewers and distillers all have exactly the same modesty that comes from years of patient dedication and skill, often working in uncomfortable working environments. The whisky makers don't think about the whisky drinkers sat drinking single malts in the whisky bars of Tokyo, nor do the gunsmiths think about the Arab sheiks that spend an extra £100,000 on engraving.
They will just take immense pride in knowing that their product is the best it can be.