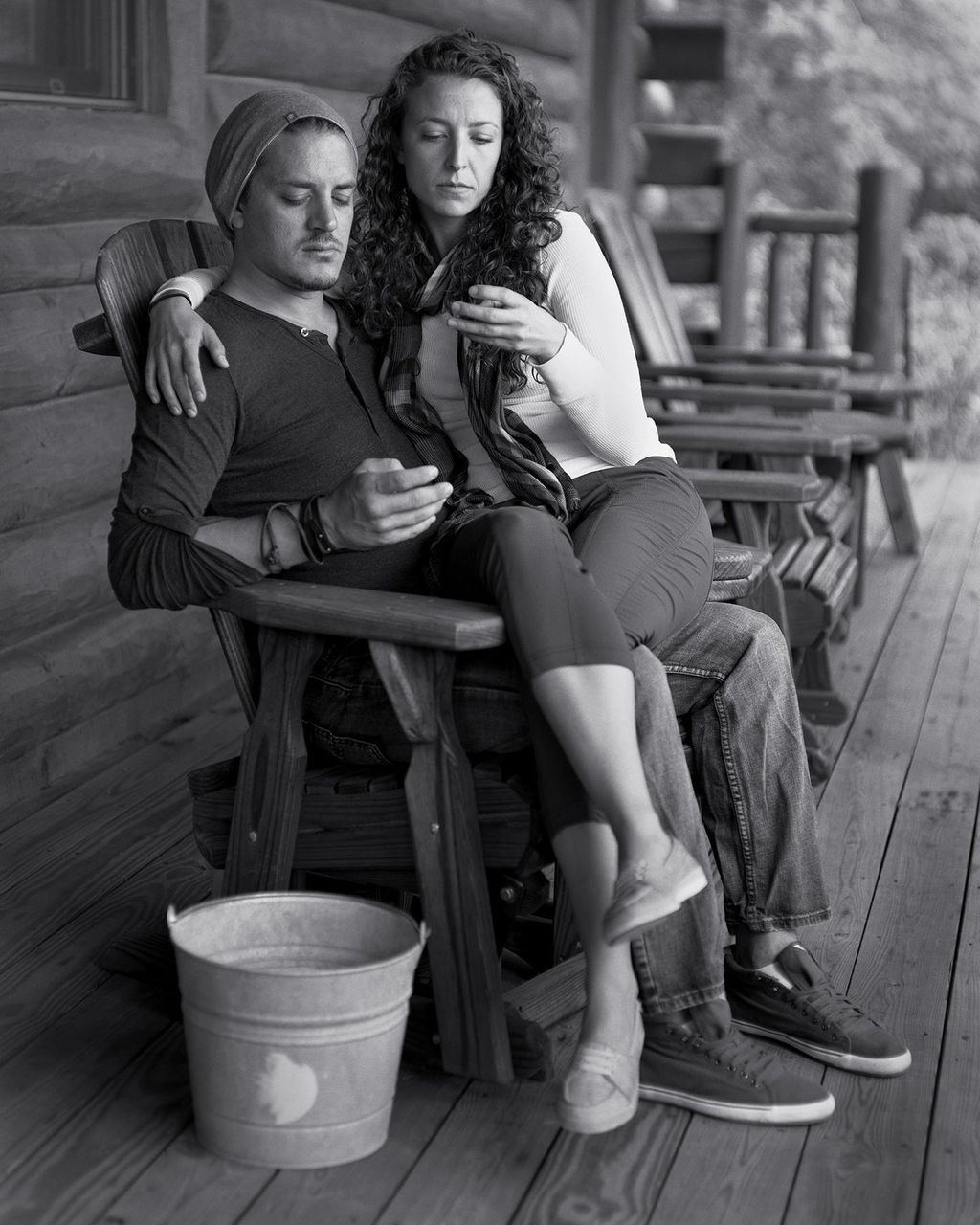 You're probably reading this sentence from a handheld device, and you're definitely reading this from a screen, but what is happening around you? What are you missing?
Maybe nothing at all, but photographer Eric Pickersgill wants you to take a step back and ask yourself this, and he has found a very clever visual for getting this message across—right here in the palm of our hand.
His Removed series depicts daily life between people, but with one critical element missing—handheld devices. We are left with couples ignoring each other to stare at their palms, fingers held up in front of beautiful vistas, and family dinners where everyone's head is staring down.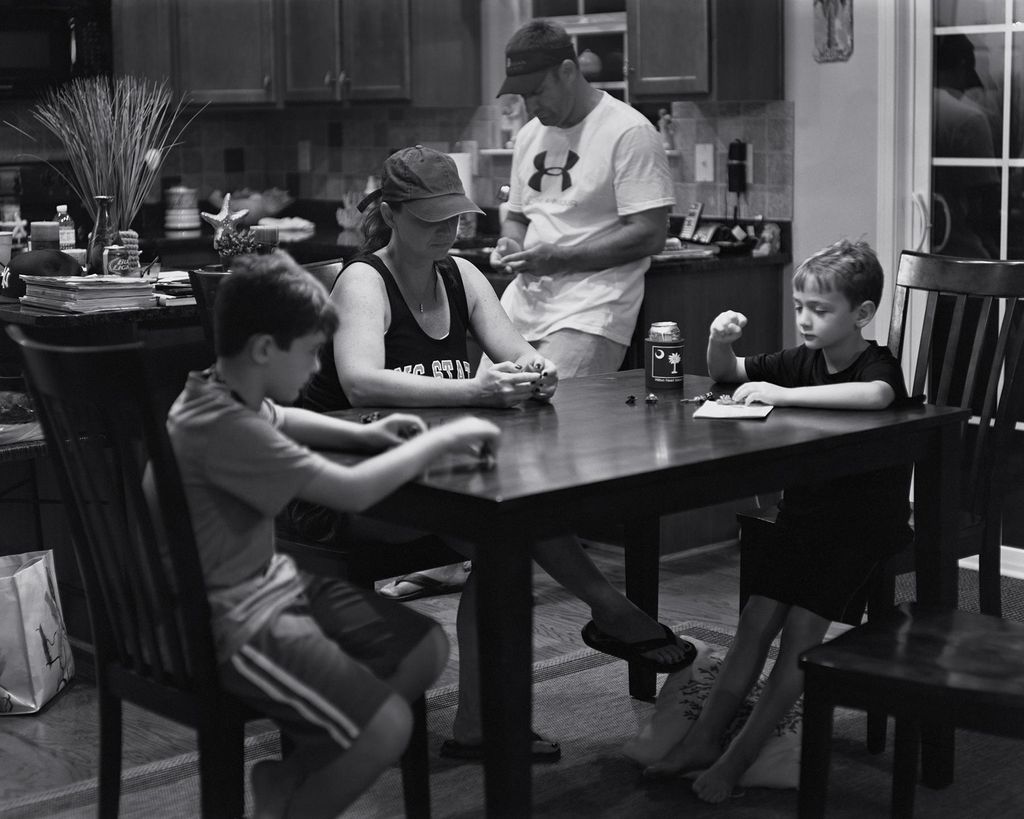 The series began with a chain of curious events. After just getting married, Eric was staying at an artist residence in upstate New York feeling homesick, and decided to go for a cup of coffee.
"I noticed this family eating breakfast together, where they were all sharing the same physical space, but they were engaging with people and content elsewhere. Maybe it was the beautiful light and the mother who wasn't using a device that made me see the situation as a photograph."
Eric didn't like the idea of sneaking up on people looking at their phones and using them for his own art. It didn't feel like a special enough idea, and he didn't like the idea of judging these people through his lens, so for a while, nothing came of it.
Then, once back at home, he was in bed lying next to his wife checking emails on his phone. His eyelids drooped, his inbox faded away, and he dozed off, when suddenly, he says, "I awoke to the sound of my phone hitting the floor. Before I thought to bend over the edge to pick it up, I looked at my partially curled open palm resting on the edge of the bed that still held the shape of my dropped device. I realized that was how I would be able to make the photographs for Removed."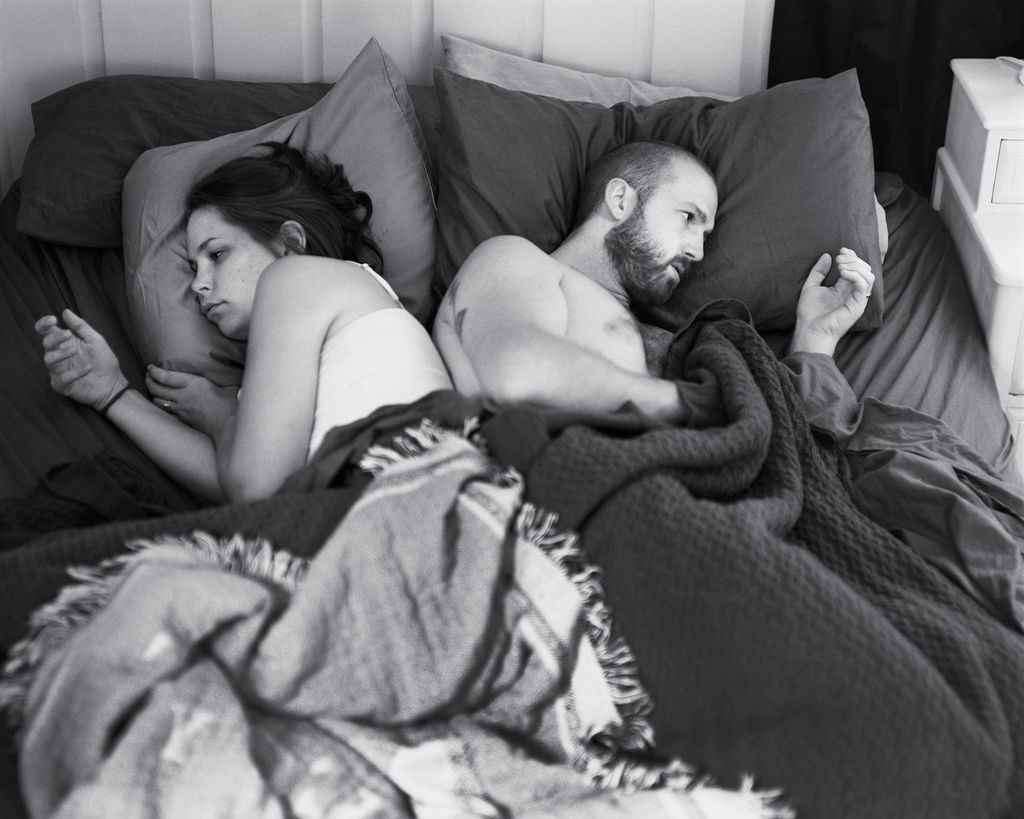 Eric felt that the absence of the device somehow attracted more attention to it than if it were present. Also, Eric saw a way to avoid sneaking up on people and exploiting them for his art. "The device being removed also means that the person in the photograph must perform this gesture. They know what the photograph is about and are willing to work with me to make this art. It is a collaboration of sorts."
Not every photographer would feel that kind of responsibility and empathy toward his or her subjects, but it's Eric's acute awareness and knack for observation that makes his work so compelling.