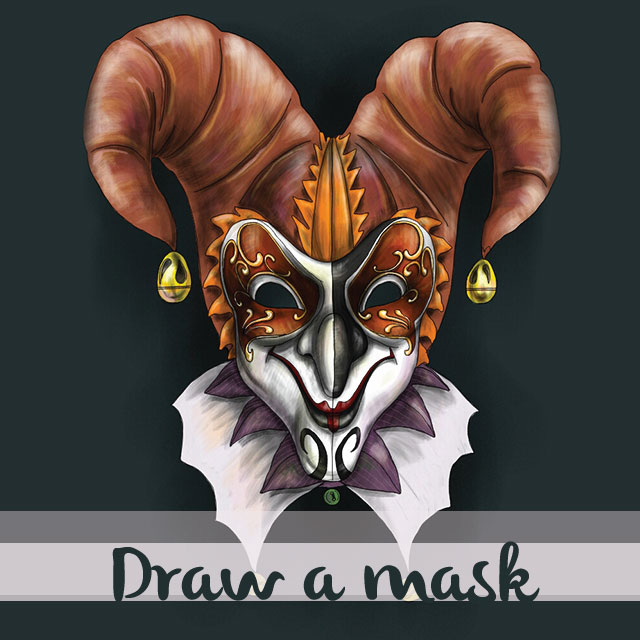 No Halloween costume is complete without a great mask, so this week, we are asking our users to use PicsArt drawing tools to draw their finest masks. Come one come all and join the Mask Drawing Challenge!
The fun part about wearing a costume on Halloween is that we all get to pretend to be someone else for a day, and the mask is the funnest part because we can hide in public with everyone else and just be all around silly. Masks don't have to be frightening, they can be beautiful, funny, or really anything you want them to. Just make sure that the mask you choose to draw is one that will have others kicking themselves, because they wish they had thought of it.
Draw the most awesome mask you can think of, and go for the victory. Enter our Mask Drawing Challenge!
New Submission Rules & Deadlines!!!
All drawings must be submitted between 9:00 AM (PST) on Saturday, November 2,and 3:00 PM (PST) Sunday, November 3.
To Submit your drawings wait for the tag which will be announced this Saturday at 9:00 AM (PST) on Facebook, Google+ and Twitter. You can also submit them directly in the "Contest" section of the app once submission begins.
How to Vote
Voting will begin as soon as submissions start at 9:00 AM (PST) on Saturday, and will last until 3:00 PM (PST) on Monday.
You can vote for your favorite images in the "Contests" section of the app or by visiting the "Contests" section of our website.
Non-Original Artwork Will be Removed!!
All submissions must be original drawings created by users using only the PicsArt App drawing tools.
Users CANNOT copy images from our clipart files, other users, or the Internet.
Images that don't meet the requirements above will be removed, to ensure fair voting opportunities for authentic drawings! Thank you.