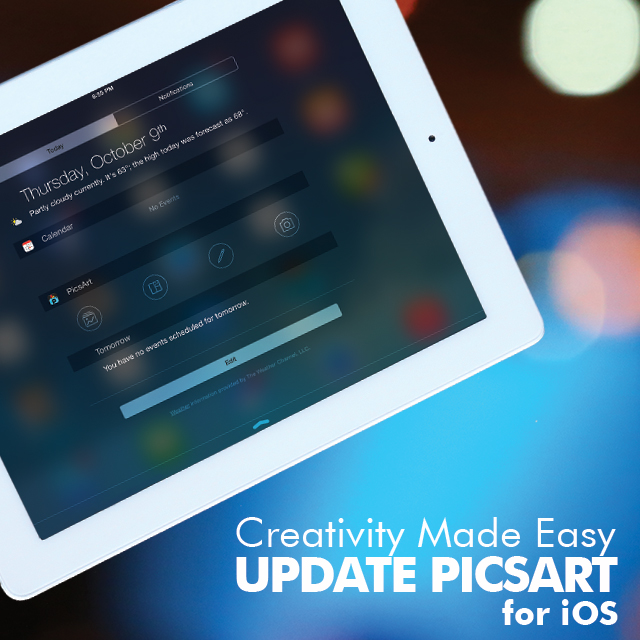 We have exciting news for our iOS 8 users. You can now stay in step with Apple's latest operating system and flawlessly cruise through your creative projects with a version of PicsArt that matches the power of iOS 8. 
Increased Collaboration with #freetoedit Tag
To put a positive twist on photo protection, we have expanded #freetoedit to iOS. Only images that you tag with #freetoedit will be available for download and edit by others. With this new feature you can collaborate with friends on photo editing projects and access a trove of quality images by simply searching #freetoedit. 
Instant Effects and Sharing
Our new widget allows you to apply PicsArt effects and share in your network without even opening the PicsArt app. Select an image from your iOS device's Photo Library, add your favorite PicsArt effect and share it with your PicsArt friends. It's the perfect widget for editing and sharing on-the-go. 
What Else is New?
PicsArt has been refitted for iOS 8 with bug fixes and code improvements

The Drawing Canvas has been expanded to handle up to 2048×2048 pixels

Add PicsArt to your Today feed to keep up with photo contests, art tutorials, new packages and much more. 
Install our iOS 8 update now, and enjoy the most powerful version of PicsArt ever released for Apple phones and tablets.