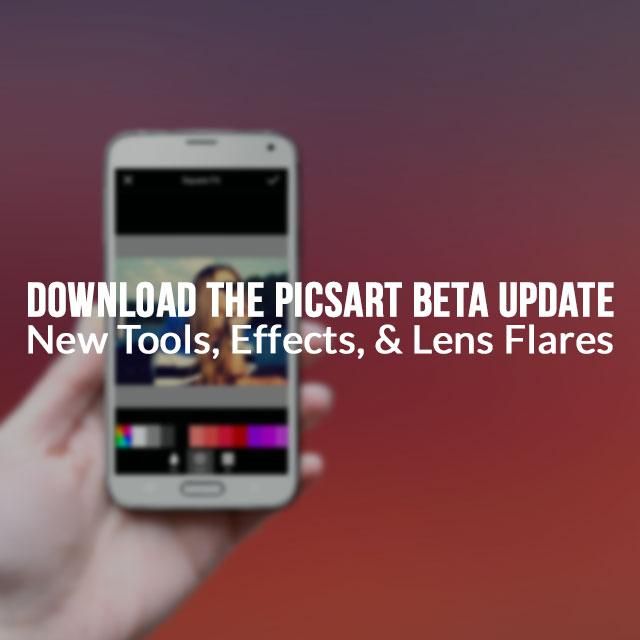 The latest Beta update of PicsArt is now available for testing on Android devices, and it's packed with new features! First, we've given you the new Square Fit Tool, which allows you to convert your images into square format without cropping them. We've also got two new Effects—the Drama Effect and the B&W HiCon Effect—that allow you to transform your images in a whole new way. Our Lens Flares have been redone in higher quality, and we've got a bunch of new ones for you to experiment with. Last, we've given you another way to take your shots viral—sharing to Pinterest!
Here's how it works: by becoming a Beta tester, we give you access to the next update before its official release. Enjoy the new tools and features, and if you come across any problems or would like to share your feedback, write to us in the PicsArt Beta Testing Group on Google+.
Are you ready to become a Beta tester? Follow the instructions below to get started!
Join the PicsArt Beta Testing group on Google+. Make sure you are signed into the same account you used to download PicsArt on Google Play.

Soon after, you will receive a notification confirming your request to join the group. Once your request has been accepted, follow this link and press the "Become Tester" button.

If you have automatic updates activated on your device, the Beta version of PicsArt will be downloaded automatically. If you don't have automatic updates activated, visit the Google Play Store to update the app.

Enjoy the Beta version and all of its new features. If you find any bugs or have any ideas on how we can improve the app, please share them with us in the PicsArt Beta Testing group.
Thank you to all of our Beta testers for helping us prepare a new version of PicsArt that is better than ever!