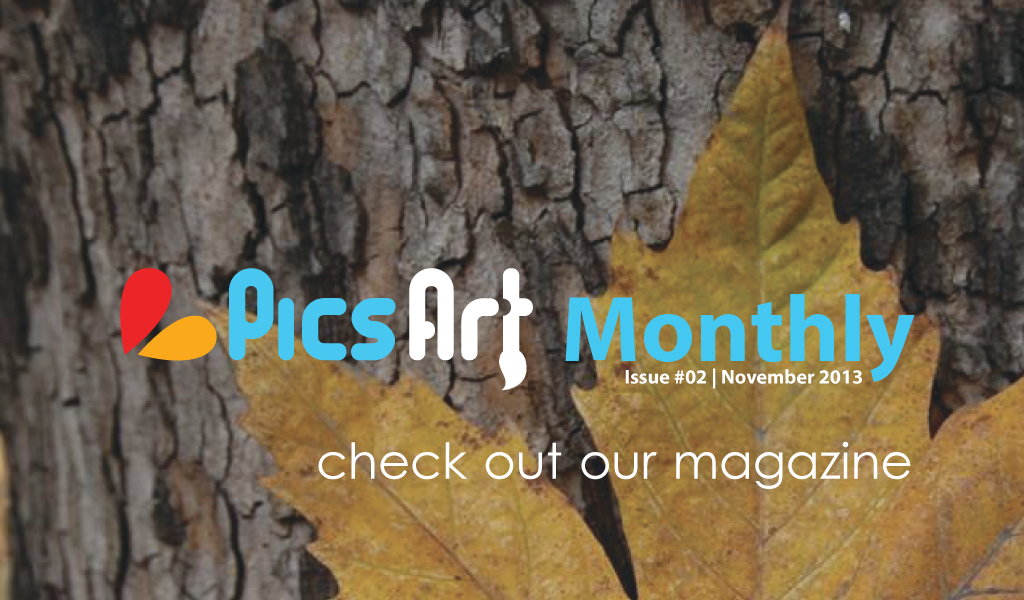 Today we are publishing our second issue of PicsArt Monthly, our new magazine which brings you all of PicsArt's best in beautiful and polished package. Our monthly magazine seeks to inspire users and aid them on their quests to becoming greater artists by offering a balance of great art, interesting articles, and awesome tutorials.
This month's edition features Lou Jones' article 'Why Take Photographs, our Thanksgiving Photography Tips & Tricks, a look at what's possible with PicsArt Photo Studio, our interview with Surreal Photographer Frank Herfort, some of the best artwork from our users, and so much more!
There is more than enough stuff here to keep you turning through the pages, so be sure to find our November edition here and here ! Download it, share it, enjoy it!
See some snapshots from our magazine below.