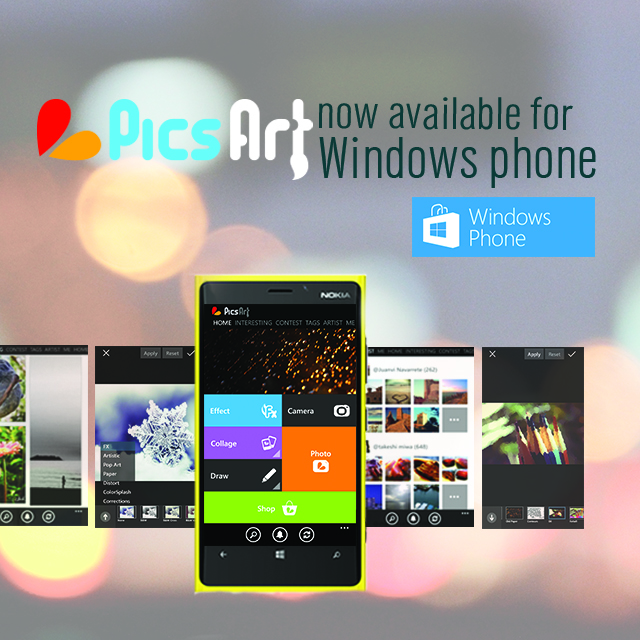 We are excited to announce that PicsArt is now available for Windows Phone. Since PicsArt's launch two years ago, we continuously expand, with our community of dedicated artists worldwide creating and sharing great mobile art every day.
We could not leave our users without a present at this time of the year, so we recently released PicsArt for iOS7 with completely new and slick design and updated the Android version of the app to include some exciting new features. And now, to make the season even more exciting we bring you PicsArt for Windows Phone.
In our quest to give everyone the power to unleash their inner creativity we could not neglect the growing community around Windows Phone. With around 100 million installs on Android and iOS in just two years, PicsArt knew it had to go broader. We want to be available to everyone who wants to become an artist, and so our development team has been working tirelessly to bring PicsArt to Windows Phone users.
We wanted to become available on Windows Phone as quickly as possible and so we have released on limited Windows devices for now. But very soon it will be available for all Windows Phone devices, bringing you all the most beloved PicsArt with its full set of tools and social network exprience.
PicsArt is the place where people create and share beautiful mobile art from anywhere in the world, and we can't wait to see what our expanded network of users will create and contribute.