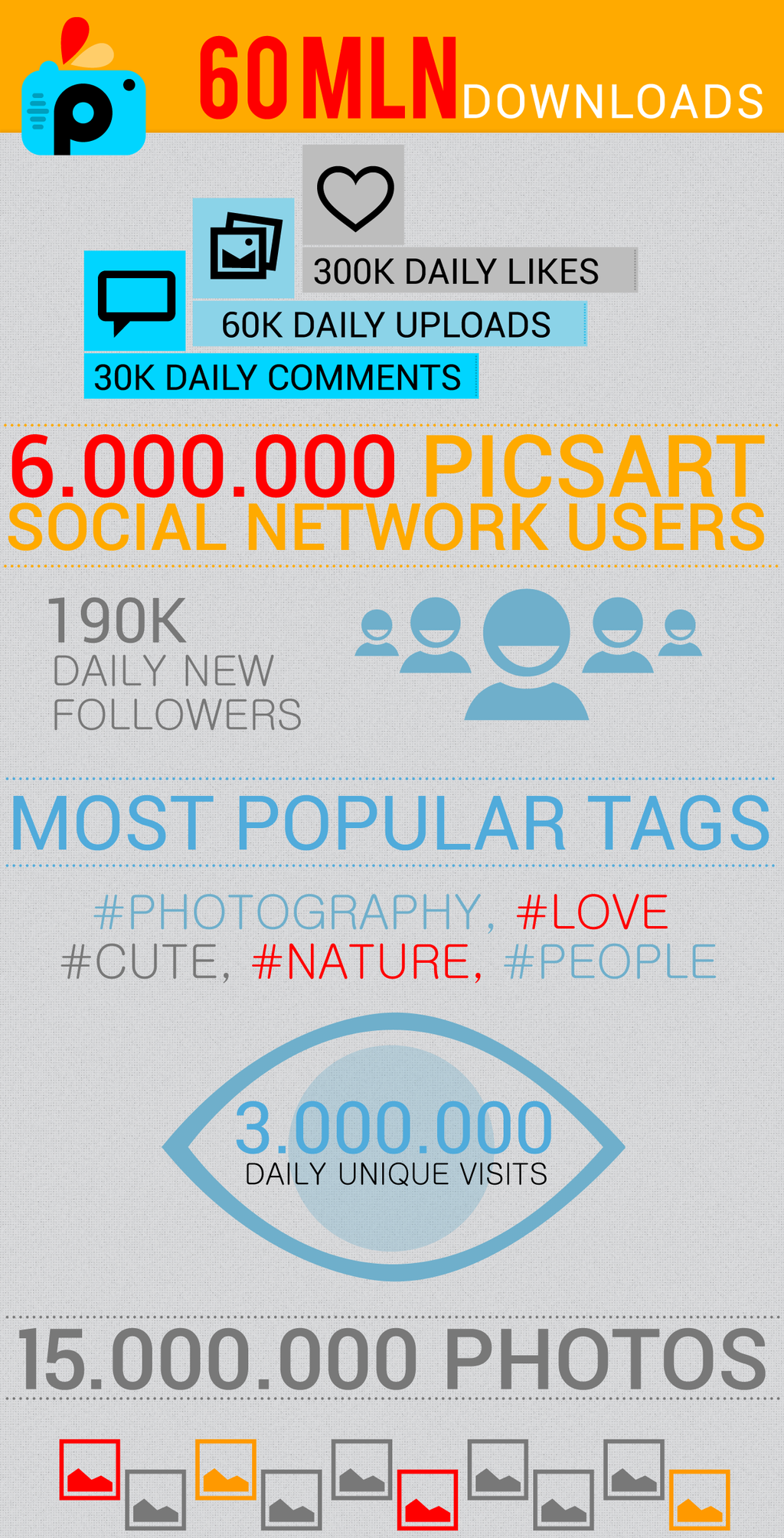 At PicsArt, we're always incredibly proud to have some of the best mobile photographers, artists and designers in our community. But today we're holding our heads a little higher knowing that there are already 6 million registered artists sharing their creativity with us and each other, every day. That's right; 10% of all those who are using the PicsArt app are registered users of PicsArt's interest-based social network, making it one of the fastest growing online communities.
As many of you know, when we started, our goal was to try and design the most killer photo-editing and drawing app out there, that could let anybody unleash their inner artist from their mobile device. With almost 60 million downloads and the highest user rating among the top apps on Google Play, we feel like we've done pretty well in this regard.
Since then, however, our mission has expanded to create an interactive community where artists can share, create, and discuss photography, drawing, and design together. With our 6 millionth user subscribing to PicsArt, we are pleased to report that our community is truly flourishing. Over the last year, we have more than tripled in size and today we continue to grow at a rate of about a half million new registered users every month.
Our users have fueled this success with daily average of 300,000 "likes", 30,000 "comments", and 3 million unique visits. Artists upload over 60,000 images daily. With the most popular tags being #photography, #love, and #cute, PicsArt is currently a home to 15 million images on various topics.
We are especially proud of what a diverse and international community PicsArt is. With around 50% of our users being based in the US, the PicsArt community has developed strong followings in Germany, Japan, Indonesia, India, South Korea, Saudi Arabia, and the Philippines.
"PicsArt is great and is getting better and more interesting by the day. I love being able to connect with other PicsArtists who not only share my passion for art, but are also always more than welcome to answer my questions about attaining certain effects or mastering innovative techniques."
Mark David Beaudreau, @nightraingallery
Most of the 60 million downloads are comprised of people who favor the app for personal editing, drawing, and design purposes, but our community of 6 million registered artists and counting is fast developing into a massive international network where artists meet to share their passion, discuss their crafts, and inspire each other through art.