Here is how PicsArtist Paolo Morucci uses PicsArt Editing and Drawing tools to create original photo compositions.
Hi Guys! I wanna show you the original pix to get the final composition.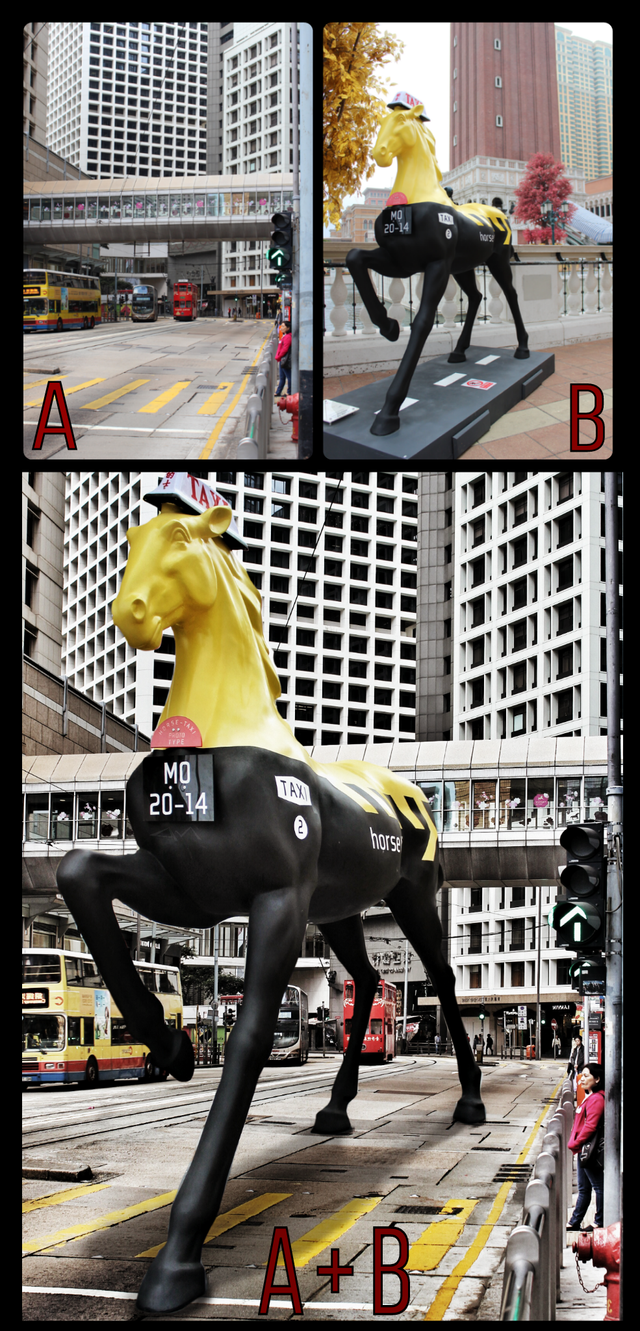 A – HongKong street snap

B – Horse in Macau

Add second picture (B) after opening image file (A)
There are two ways to get A+B:

1) Add photo tool in the main menu
or
2) Draw tool layer 1 Street snap(A) layer 2 add photo – horse(B) scaled
Rotated and stretched before placing.
Erase all the parts you don't need using eraser brush (Horse without original background) and you get A+B without shadows.
CREATE SHADOWS
Open effects menu – contrast tool
Slide contrast value to the left side and then open its brush tool and check invert
You will see the original picture with no effect. Now you can draw shadows

Paint with brush tool to simulate a realistic shadow projection.
EFFECTS
Black and white filter is perfect for this kind of works because shadows are just grayscale values.
I add cinerama fx and a bit of HDR1 to give more details to the whole picture.
What you need is only fantasy and a bit of practice. Try..it's fun!