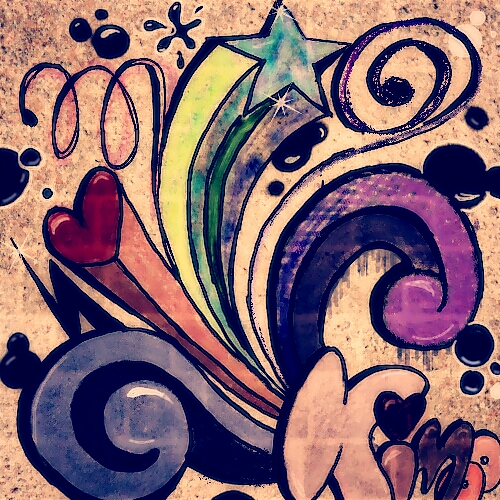 PicsArtists got in touch with their inner street artists in this week's Graffiti Drawing Challenge. Users voted from a selection of 1196 PicsArt originals for the most impressive Graffiti design. The drawings that made the top 10 may have chosen different approaches, but they all embody the raw style and exuberant energy of street art.
The drawing that won the most votes was submitted by kimaa(@kimoo123). Her drawing was one of several drawn over a background image of a wall. Her color pallet and style call to mind a playground in Harlem, something undeniably youthful yet still somehow rugged.
Ghada Hijazi(@ghada993) claimed second place. Hers was a tribute to music; a girl with headphones, eyes close, her inner world spilling around her in interwoven lace patterns.
Annie(@anni-j03) took third place with the contest's most vibrant and colorful entry. ART is written in neon lettering over a speckled tapestry that spans the entire color spectrum, something in it evoking African clothing fabric.
Users really did a great job this week, so be sure to check the rest of the winners below. Thanks to every one for participating!