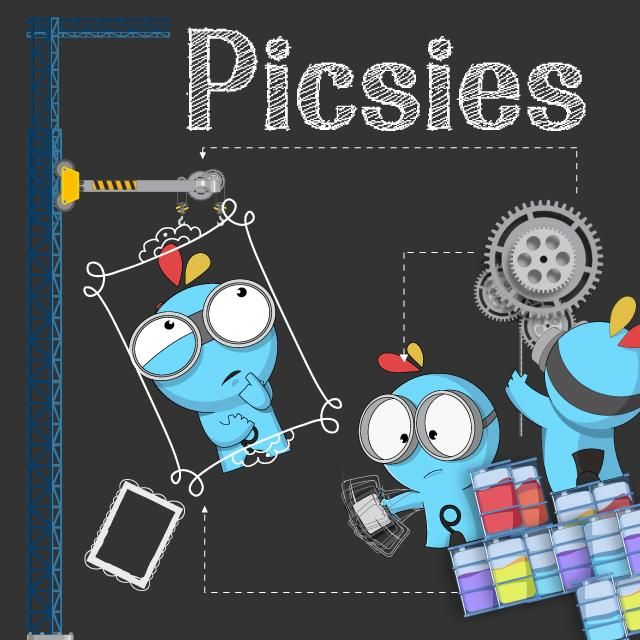 Today, we are introducing you to the crew that has been working day and night to bring out your inner artist. Meet the Picsies, PicsArt's own fun-loving and adorable crew of creative creatures. They are here, in a free clipart package, to show you what happens behind the scenes here at PicsArt.   
Developing an app as diverse as PicsArt takes many busy hands. Picsies are the little engineers that tighten the screws in the late night hours when the coffee has dried up and the doors are locked shut. During the day they hide under your interface and provide the magic that PicsArt helps you create.
In this package, our Picsies are hard at work fixing your photos, getting their fill of pizza, playing video games and DJing at a party. Download Picsies clipart for free, right away to nab up this riotous bunch of little workers. They're waiting for you right now in the Shop!