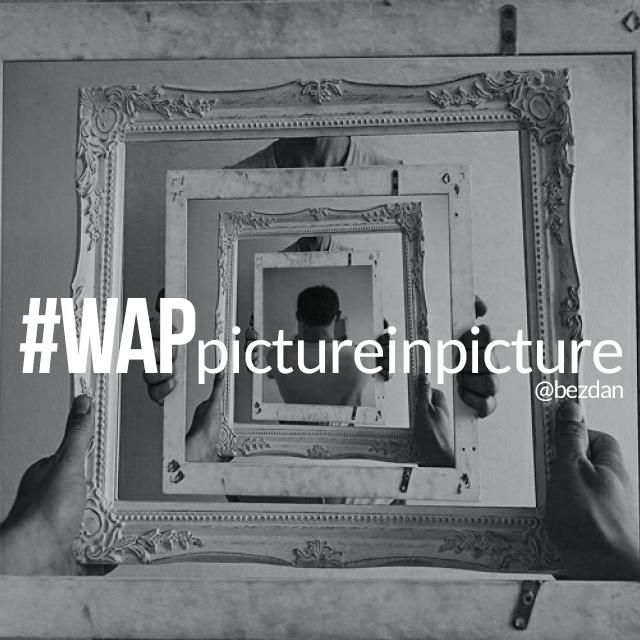 Capture a picture in a picture and enter our Weekend Art Project by tagging it with #WAPpictureinpicture.
There are a lot of ways to go about this contest, so challenge your imagination to create something unique. You can put the same picture within itself to create an illusion of endless repetition. You can also take a shot of someone holding a photo that says something about them, or use PicsArt's Add Photo feature to insert a picture into a scene.
Use the photo editor or capture a printed photograph, but whether you decide to do something simple or complex, be sure you enter it into the Weekend Art Project for a chance to win.
How to Enter the Contest
Submit an entry by tagging it with #WAPpictureinpicture or by submitting it in the Contests section. Submit a maximum of two photos between today and 23:59 PDT on Monday, June 1st.
How to Vote
Voting begins on Tuesday, June 2nd at midnight, immediately after the submission period ends, and closes at 23:59 PDT on Sunday, June 7th.
Vote in the Contests section by selecting your favorite entries. Under new rules, all entries in the Contests section will be displayed in random order. No new entries are permitted once voting begins.
Contest Winners
The 10 photos with the most votes win. Our jury will also choose one entry outside of the top 10 to be featured.