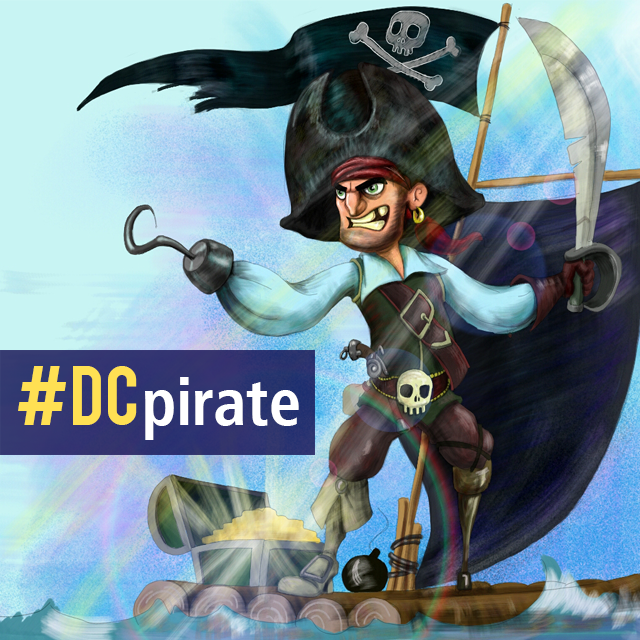 We are scavenging the seven seas to see which PicsArtist can draw the most dreadful pirate picture using PicsArt drawing tools for this week's Drawing Contest.
Pirates have a way of capturing our imaginations, and for good reason. Who doesn't love treasure hunting in the Caribbean islands, myths of sea monsters, or a midnight swordfight along the sail of a ship sporadically lit by cannon fire? For hundreds of years, Pirates terrorized and looted the merchant and naval ships of the seas, and they did it in style. They were a tough bunch, famous for their missing limbs and tattered clothes; their lives brutal, short, and as rough as the ocean they called home.
Draw your meanest, bravest, most swashbuckling pirate for this week's Drawing Contest, as we pay collective homage to these seafaring heroes of a forgotten time.
How to Submit Your Drawings
To enter your drawings into the contest, tag your pictures with #DCpirate or submit them directly in the 'Contest' section of our website. You can only submit a maximum of two drawings.
All entries must be submitted by Monday, July 15th at midnight San Francisco time.
How to Vote
You can vote for your favorite images in the "Contests" section of the app or by visiting the "Contests" section of our website.
Voting begins at the start of the contest and then extends an extra day until midnight on Tuesday, July 16th.
Contest Winners
The top 10 drawings that have accrued the most votes by midnight on Tuesday, July 16th (San Francisco time) will be the #DCpirate contest winners.
Contest Rules
All submissions must be original drawings created by users using only the PicsArt App drawing tools.
Images that don't meet the requirements above will not be allowed to the Contest, to ensure fair voting opportunities for authentic drawings! Thank you.