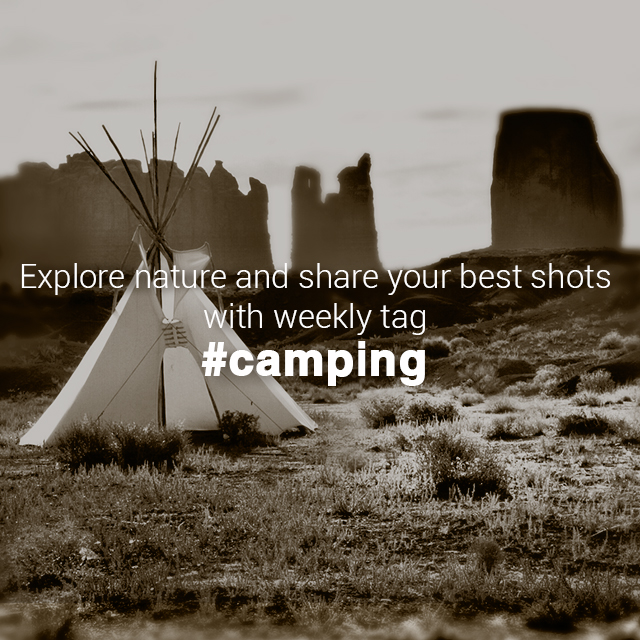 Now that we are in the depths of summer, adventurers and vacationers are strapping on their backpacks and taking off into the wild to go camping. This week, we want you to share your best camping shots with the tag #camping. After all, camping can be a photographer's heaven.
The occasional trek into the wild can result in some magnificent photos, but pitching your tent for a prolonged stay in nature is something else. Campers come across a range of wild animals and breath-taking views that you just can't get unless you're out for at least a couple of days. When you come back from camping, if it's not the views you remember, it's the time you've spent with friends, sharing laughs around a fire, telling stories, and playing guitar.
Share your camping experiences this week with #camping, and don't forget that, like all Weekly Tags, #camping will be the top trending tag all week. This means that if you tag a camping photo with #camping, you have a good chance at grabbing some new followers, since millions of users click through trending tags every day. If your shots are good enough, they may even get featured in a special gallery on our Daily Journal.