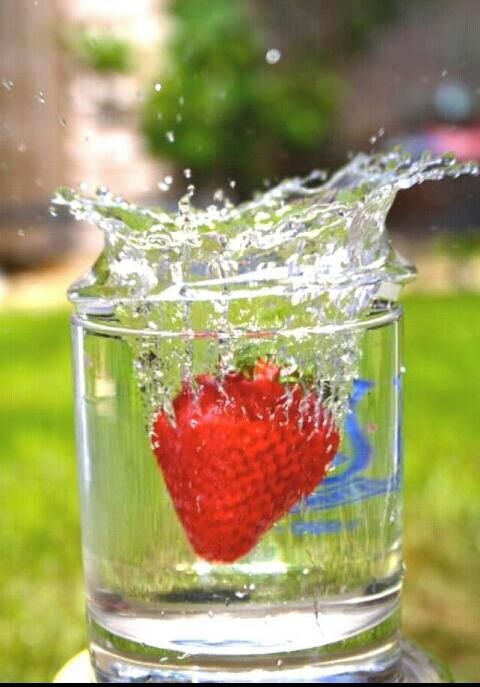 The talent from the Water Weekend Art Project this week was definitely on the deep end, as PicsArtists scrambled to take the most stunning pictures of one of our most elemental subjects to date, water. There was a lot to take in.
The results came out absolutely gorgeous, showcasing water in a plethora of contexts. One of the cool things about water, and one of the main reasons we chose it as a subject, is that it is so aesthetically versatile. Consequently so is the PicsArt community, who showed up with 2131 photos, making it one of our most competitive contests to date in addition to being one of our best.
Shona M(@smileysho) took first place, appealing to our summer sentiments by dropping a fresh strawberry into a glass of water. The photo captures the strawberry just before it hits the bottom of the glass, the displaced water suspended in the air above.
Second place went to Hanan(@2na2na), who had an exceptionally strong week claiming 2 of the top 10 spots. The higher placing entry features water dripping from a faucet, each drop like a small bead of mercury.
Third place was nearly predestined to be a favorite, an irresistible photo of a water balloon being popped submitted by Lisa Lowe(@crazyliza49). She caught the balloon just at the moment it burst, most of the water still retaining the spherical shape of its former container.
Another notable winner was Billy MB's(@billymb) entry. A fearsome shot of the ocean crashing against rocks at the beach.
Be sure to dive in deeper and check out the rest of the top 10 below. Thanks to everyone for a truly fantastic WAP!