There's nothing better than spending a hot summer day poolside with your BFFs. It's the go-to summer party place, with ice cold drinks, your fave music and laughter all around. Whether you're laying out on your new pool floaties, swimming some laps, or just dipping in to cool off, the photo ops to capture these moments are endless.
Sometimes, though, getting that perfect shot can be a little harder than we'd like, (sunny days + large body of water = glare for dayssss) so we came up with a foolproof way to get that amazing poolside shot — and yes, this includes getting a fab #PoolsideSelfie. Dive in below to see how to use PicsArt photo editor's custom stickers and Cutout Tool to become a poolside photo-taking pro.

Download PicsArt

photo editor

and

collage maker

for

iOS

,

Android

, or

Windows

.

Tap on the search bar at the top of the screen and type "pool." Tap on the Stickers tab and tap on a pool sticker you like. Tap "Apply" and add it to a transparent background by tapping on the white and grey checkered photo to the right of the camera icon (Pro tip: you can also go to the Store and download the Dive In backgrounds pack).

Once your pool photo is opened in the photo editor, tap on the Add Photo icon and add the photo you want to go on top of the pool.

With your photo still selected, tap on Effects and go to the Colors tab. Select the Colorize photo effect.

Tap on the Colorize icon to open the settings menu. Scroll to the "Difference" blending mode and set the Amount slider to about 200. Tap "Apply" to continue.

With your photo still selected, tap on "Adjust." Using your finger to move the slider, increase the brightness to 60, the saturation to 100, and highlights to -30. Tap "Apply" to continue.

Tap on the Cutout Tool and outline your photo. Tap on the arrow in the top right to continue, and make any necessary adjustments to your selection. Tap "Save" to continue.

Adjust the size and position of your sticker so that it's in the middle of the pool. Tap on "Apply" to confirm.

Tap on the arrow in the top right corner to finish. Save and share your photo to PicsArt using the hashtag #PoolsideSelfie!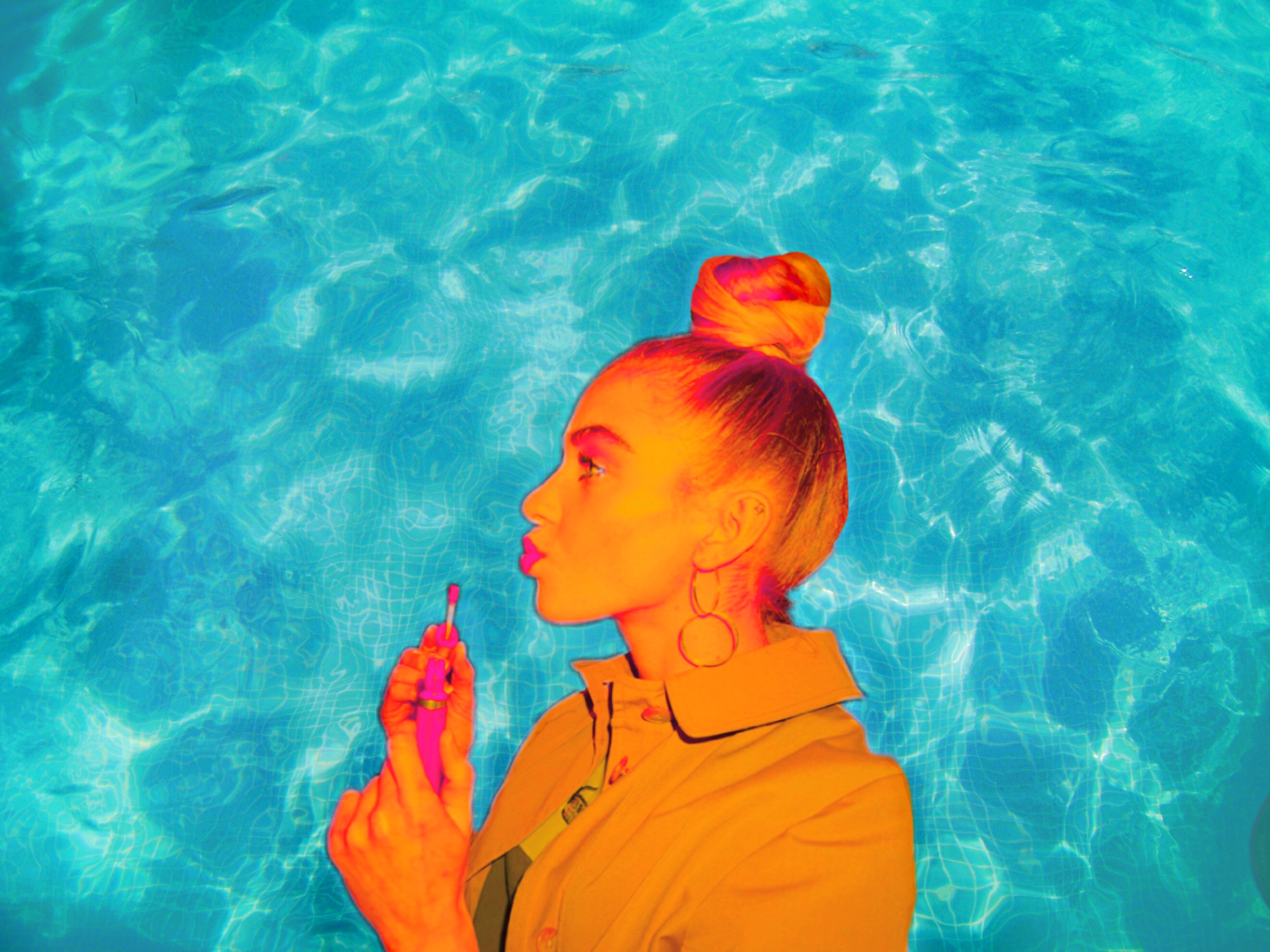 via PicsArt
PicsArt photo editor, collage maker and sticker maker is all about you. If you haven't tried it, you're missing out! Remix free-to-edit pictures into awesome collages and memes. Download the app to get in on the action.