At the ripe age of 25, when most photographers are still banging on the door of opportunity, Kait Robinson has already shot herself into the front row of fashion's rising stars.
Perhaps the secret to her success is that in a genre where too many photographers bend over backwards to turn people into wax sculptures, Kait's photos glow with emotional life.
Her shots are not just of beautiful bodies in beautiful clothes. Whether it's a woman on a motel bed fidgeting anxiously with her bracelet as a man's shadow darkens the wall behind her, or a couple in a car who can't bear to look at eachother, her photos always have something deeper going on below the surface.
We interviewed Kait to find out how she does it.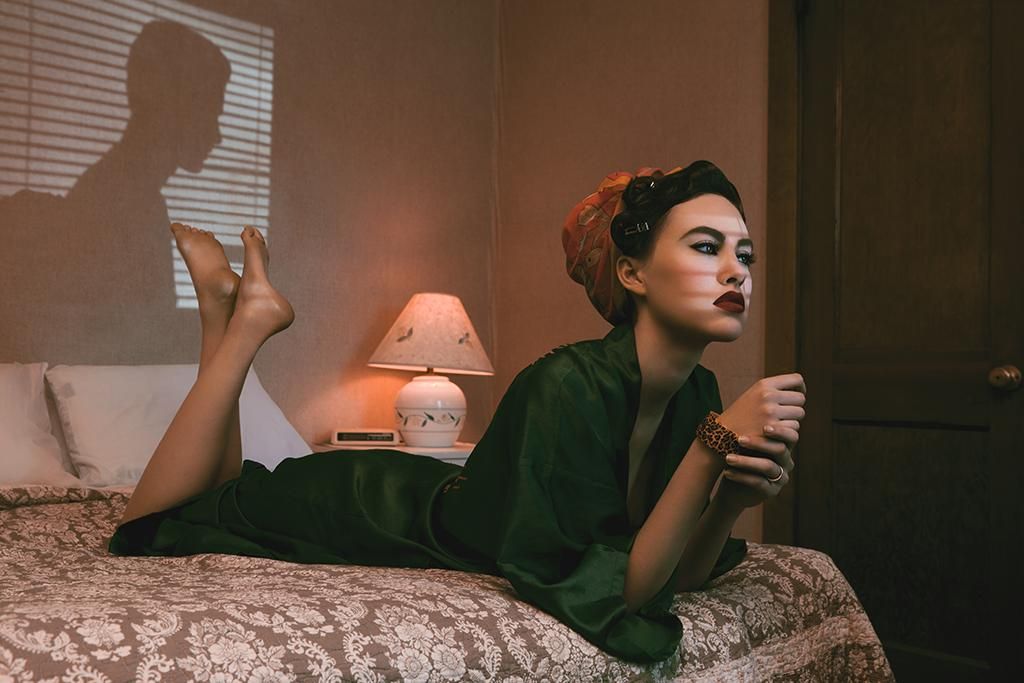 How did you get interested in fashion photography?
Growing up, I had always appreciated and admired photography as a medium. I began taking darkroom photography classes while I was in high school, with no specific focus really. And around the same time, I really started to fall in love with fashion. Next thing I knew, my-once-flower-macro-shots had turned into (amateur) fashion shoots, complete with hair and make-up.
It wasn't until I was a sophomore in college studying advertising and public relations that I realized photography was the path I wanted to go. Shortly after, I moved to NYC to attend the Fashion Institute of Technology, where I just recently graduated with a BFA in photography.
What was your most memorable shoot and why was it so memorable?
My most memorable shoot would have to be my 'Motel Blues' series. Not only was it the biggest shoot I had produced, but because at the time, I remember feeling like the final product was a true representation of my style in every sense of the form—lighting, composition, mood, etc.
I have an affinity for anything retro or vintage, as well as photography that has a story behind the photographs. I had envisioned this specific project for a while and it was inspiring and self-satisfying making it come to life.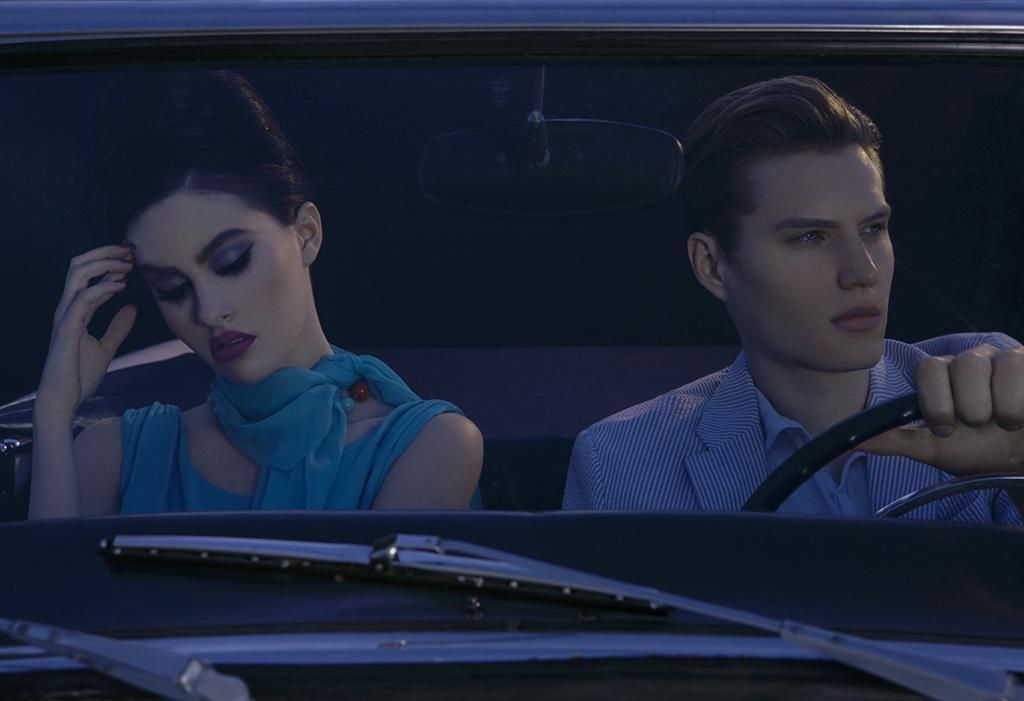 In what ways do you "direct" the performance of your models?
I get this question a lot, and though it seems like a typical answer, I simply try to make the person feel as comfortable as possible. And I'm talking about from the moment they enter through the door.
When the time comes to shoot, it makes both of our jobs much easier because we've already "broken the ice" in a way. I don't particularly like fashion shots that are obviously pose-y, so making the subject comfortable lends itself to that casual, cool vibe which I much prefer.
Is there a particular look or feel in photography you gravitate towards?
I typically am intrigued by anything that's very moody or appears to have some kind of story. Alex Prager, for example, is a huge inspiration to me.
I don't like when the subjects are too posed. I want it to look effortless and natural, yet still have direction. It's interesting that I recently realized that a good amount of my photographs don't have eye contact. I suppose I enjoy the almost photographer-isn't-there kind of feeling.
You're shooting at such a high level that it is easy to forget you are just 24 years old. To what do you attribute your early success?
When I was around 16 years old and just getting into photography, a family member gave me a book on the basics. I read it front to back probably six times in a week's span. I think having both an appreciation for the technicality as well as the aesthetics really pushed me to want to photograph.
This might not be the same for every photographer, but I truly loved learning how a camera functioned. So at a young age, I had for the most part learned a great deal about how to properly take a photograph, which allowed me to then focus on concepts and all the visual aspects later on.