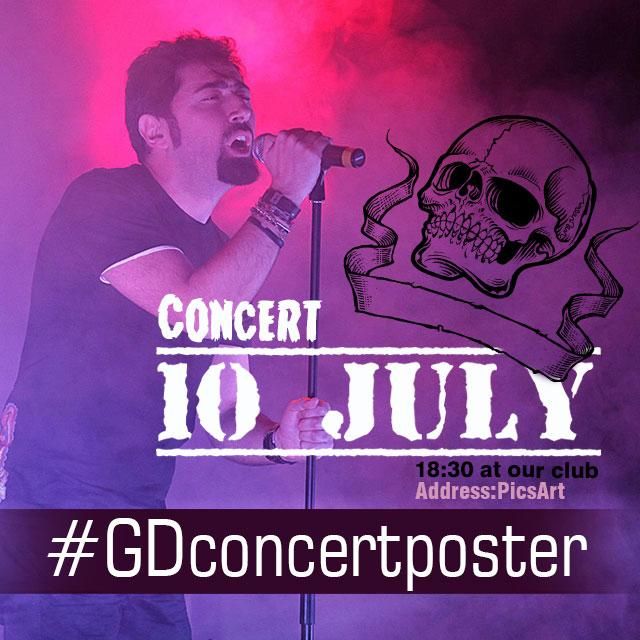 If you could have your own music festival and invite all of your favorite bands to play a show, who would you invite? Use the PicsArt Editor to design a poster promoting your very own music festival!
Your poster should have the name of your festival, the names of the bands that are gonna be there, and of course the date, place, and time of the show. Don't hold anything back, this poster is for the show of a lifetime, so give it a logo, mind the details and make it look as good as you possibly can. Invite your favorite bands, living or dead, this is your opportunity to indulge the deepest fantasies of your heart!
Use PicsArt to promote your dream concert, and enter it into this week's Graphic Design Contest!
How to Participate in the Contest
To enter your design into the competition, tag it with #GDconcertposter or submit it in the 'Contest' section of our website. You can only submit a maximum of two designs in the Contest.
All entries must be submitted by Wednesday, May 21 at midnight (PST).
How to Vote
You can vote for your favorite designs in the "Contests" section of the app on your mobile device or by visiting the "Contests" section on our website.
Voting starts immediately and extends an extra day after the closing of submissions until midnight (PST) on Thursday, May 22. This gives late entries a full extra day to collect votes.
Contest Winners
The top 10 designs that have accrued the most votes by midnight on Thursday, May 22 (PST) will be the #GDconcertposter contest winners.