Every now and then, you come across a story that lifts the lid on something authentic, amazing and awesome that you never knew existed, but always hoped did.
Enter Mike Kane, a talented photojournalist who stumbled into the hidden world of oval track racing on the US West Coast. The series is called "The Racers" and lets us into the real life version of The Fast and the Furious: Communities of adrenaline chasing mechanics who build and rig their rides to race for gritty glory.
The crowds have gone, and few Californians are even aware of what's going on just next door, but it means the world to these greasy sleeved individuals whose burning passion for the sport hasn't waned an inch.
Read our conversation with Mike below to catch the whole story.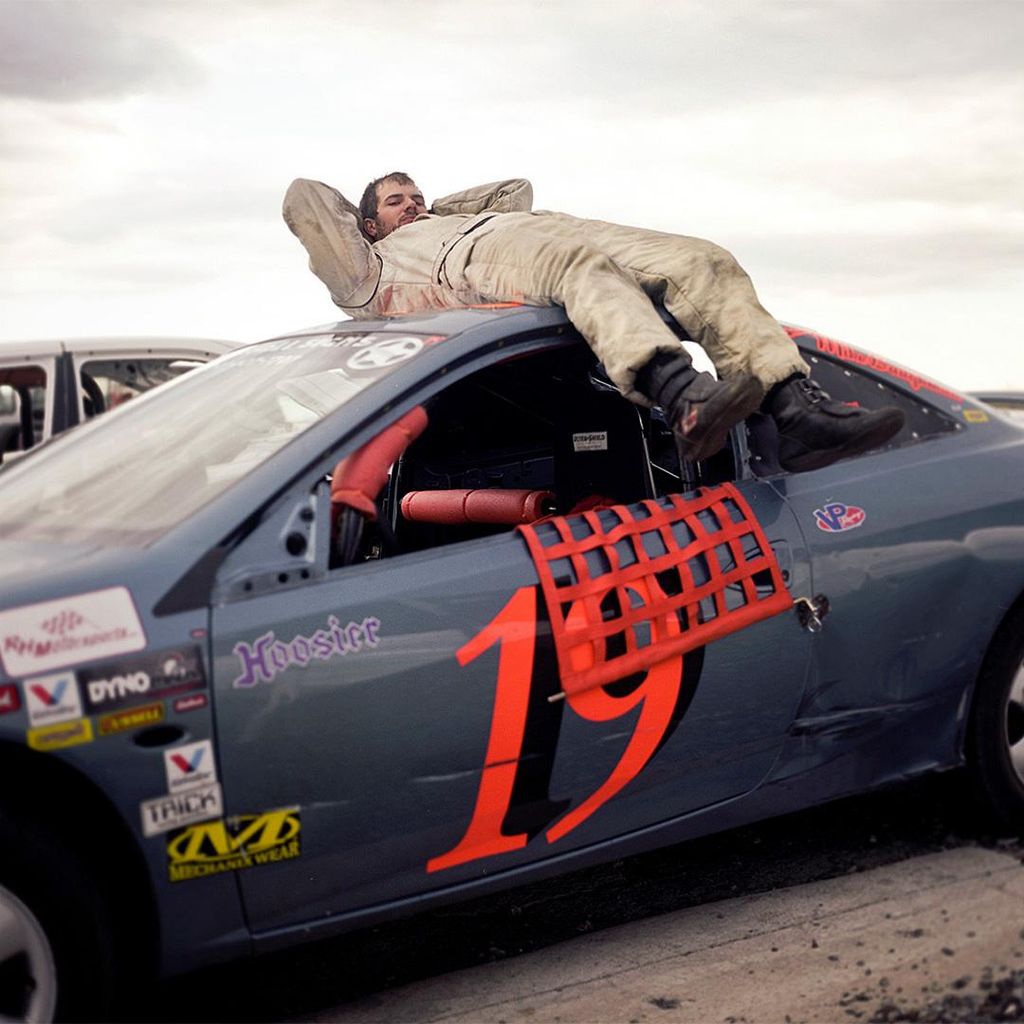 What are these paved oval tracks on the West Coast?
The moonshiners started it all. Back during the prohibition guys running illegal liquor started modifying their cars to outrun the police. After a while they started racing those cars, and eventually it became an organized sport.
After NASCAR was formed auto racing became more mainstream and quarter-mile and 3/8 oval tracks started showing up in smaller communities all around the country. Local drivers could get into the sport on these tracks and work their way up to bigger races.
The 60's and 70s are considered the golden era for auto racing, and this is when a lot of the tracks that I was interested in were last paved. Since then, the business of auto racing has been slumping, public interest has waned and there isn't enough revenue coming in to maintain the tracks…
10% percent of the nation's paved ovals, many around since the 50's, have closed in the past 10 years; a disproportionately high number of those were on the West Coast.
How did you become aware of these races?
A few years ago I was working on a story about rural gangs in Central Washington. One of the higher-up gang members that I was trying to document lived in Ephrata, Washington.
One night I was waiting for him to show up at his apartment and I decided to drive around town a bit. I noticed a stream of trucks pulling race cars across this dusty parking lot in the middle of nowhere and realized there was a track there. Something about that scene never left my mind, and the following summer I came back to check it out.
What interests you most about oval track races?
I've always been attracted to subcultures and authenticity. The first time I hung out in the pits during a race I knew I was seeing something real. There was passion there. Drama. And the pursuit of glory. I was hooked.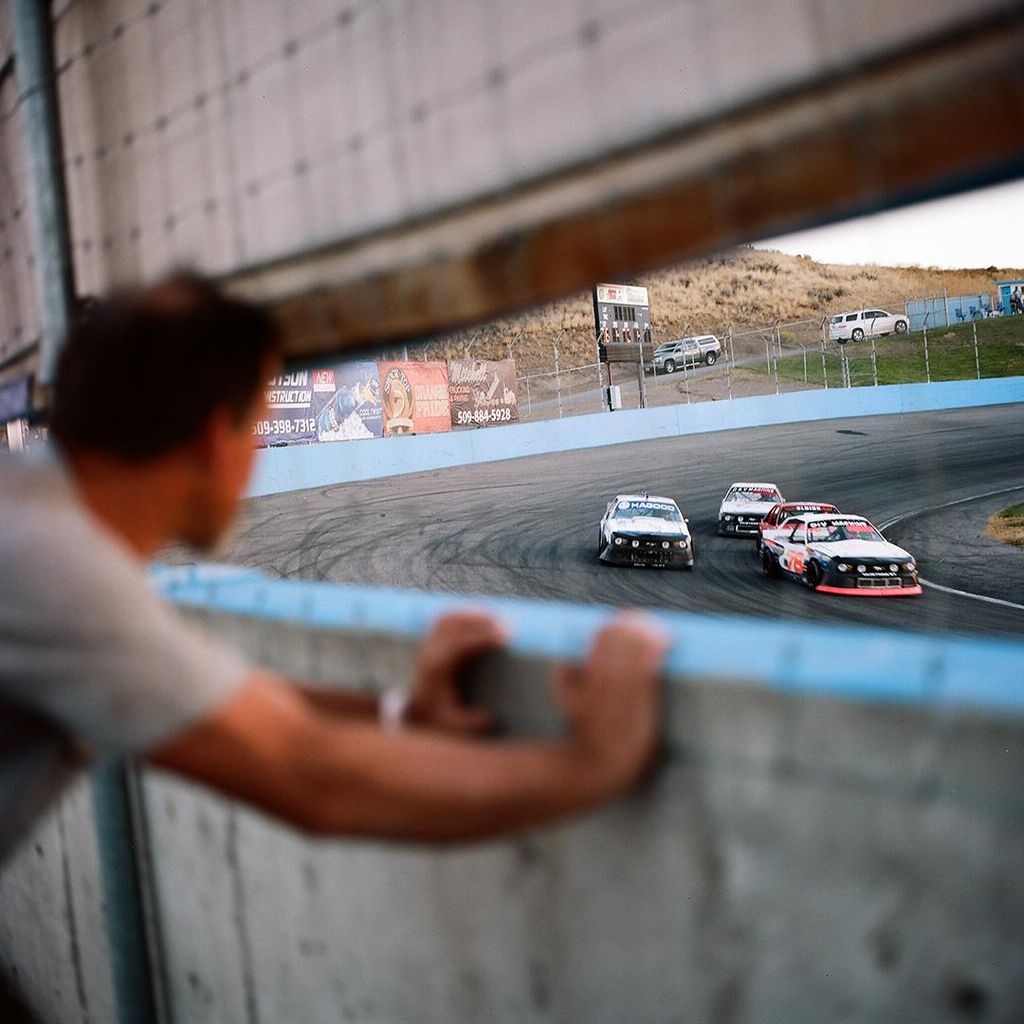 These cars look a bit jerry-rigged and decorated at home.What was the culture like surrounding the cars themselves?
Most of these drivers, men and women alike, can strip their car down to nothing but parts and have it back together again in an hour. There seems to be an intimate, almost primal connection between car and driver. But that's at least in part out of necessity I think. The only way for most drivers to afford participation in this sport is to do it all themselves. The car is a tool. The purpose goes beyond the car: it's to win.
What were the racers like in general?
I think the thing that binds all these drivers together is the taste of glory… I saw a guy win a race, he did some donuts in front of the stands and when he stopped, before the tire smoke even cleared, his 5-year old son ran across the track so his dad could lift him up as he waved to the cheering crowds. That's glory.
What did you want to capture in this shoot?
I started this as a portrait project, and that's what it is. My goal was to capture this authentic group of people doing something they love, knowing that it might all be gone before too long.
What was the most memorable moment from this experience?
Being offered to drive someone's car in a race. I wish my answer was actually driving the car. But the offer still stands, so maybe that'll be my answer next time.
What was the most unexpected and surprising thing you observed at these races?
I expected to get some sense of community, but the extent to which people knew one another and helped each other out, even if they were rivals on the track, was surprising. I saw a driver give a fuel pump to a guy that ended up beating him in the next race. And I'm sure he'd do it again.