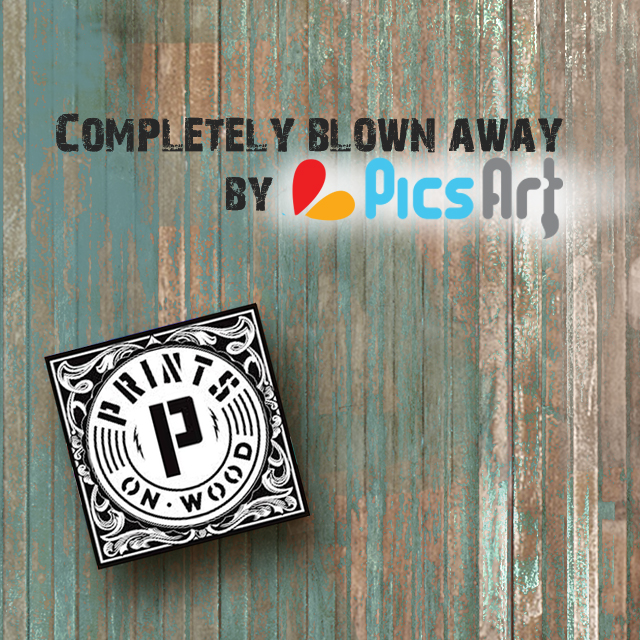 We don't regularly post reviews of PicsArt from other sites, but every now and then, we come across an exceptionally thorough and insightful review that offers a fresh perspective of our app from the outside. This was the case with the recent review from Printsonwood.com.
Here, a reviewer takes an in-depth look at PicsArt for iOS and compares it with other editing apps like Photoshop Express and Tadaa. What we valued most about this review was the reviewer's attention to details, digging into the nitty gritty of PicsArt's features from the perspective of someone who clearly has loads of experience and knowledge of image editors.
The review concludes that PicsArt is a far more complete product than its expensive counterparts, stating that "A few weeks ago I reviewed Adobe's Photoshop Express and was disappointed… To put it lightly, Picsart snatches the baton from PS Express and runs a marathon with it."
For anyone unfamiliar with PicsArt, this review explains the numerous editing and drawing opportunities the app provides. The reviewer writes, "Where apps like Tadaa or PS Express leave off, Picsart is just getting started. Picsart is so dynamic I could spend every week writing a 'How To' about each tool available." The review also takes a look at special features like Color Replace and notes that "the accuracy of this feature is on par with the same feature included in the desktop version of Photoshop."
The author makes a very important distinction between PicsArt and its competitors when it comes to purchasing additional items like clipart and frames. The reviewer explains how paying for additional features is an annoyance with PS Express but not with PicsArt, because "the standard features offered in the basic Picsart app makes it feel like a complete, fully fleshed out application. PS Express on the other hand felt like you got half up front for free and had to shell out money for the rest."
We would like to thank Printsonwood.com for taking the time to write such a detailed and perceptive review. Be sure to read the whole thing for yourself, it's a very engaging read that is as funny as it is smart!