Everyone wants to make the images they share better, to build their online identities, to establish deeper connections with their followers and, let's be honest, to stand out in the crowd. We know this because 75 million people use our app, PicsArt, every month to make amazing images.
To help fuel your creativity, today we're announcing remix galleries, a new feature that enables you to inspire and be inspired by remixing images in the PicsArt community.
https://youtu.be/R8N6IPKcn4U
Here's how it works. In PicsArt, if you tag an image with #FreeToEdit, you make it freely available to anyone to edit, or remix, as they wish. And with remix galleries you can now easily see all the images others were inspired to create from your original. It's kinda like you're sharing what you have and getting back the gift of someone else's creativity.
It all starts with a #FreeToEdit image like this one: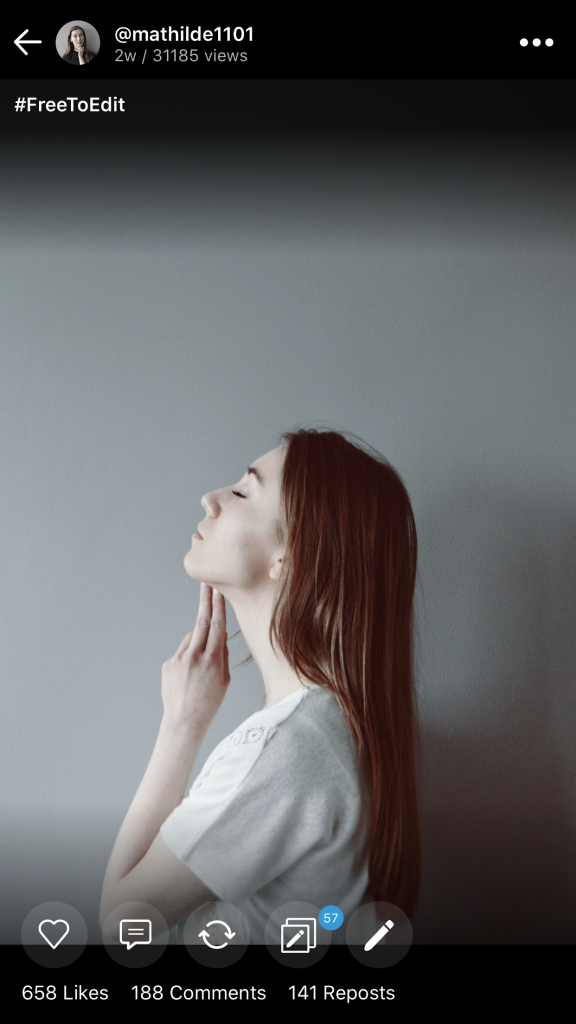 In the screen above you can see a blue notification (the number 57) indicating how many new versions people have made with the original. And of course, I'm really curious to see what's there, so I tap on it and here's what I get: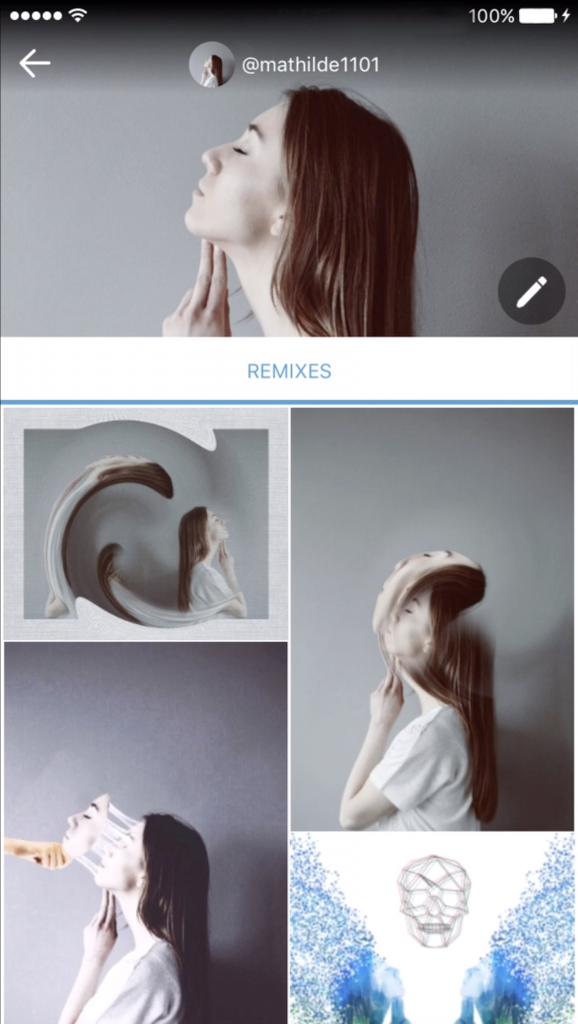 On the top is the original shot, and below is a gallery of all the remixed images. Tap on any image to view it full screen. We found this picture of the woman blended into the backdrop of a village and another of her set against a mountainous winter scene and waterfall. What's particularly neat — and of course we're guessing here — is that it seems like these two artists are playing off of not only the original, but also each other with these contrasting scenes.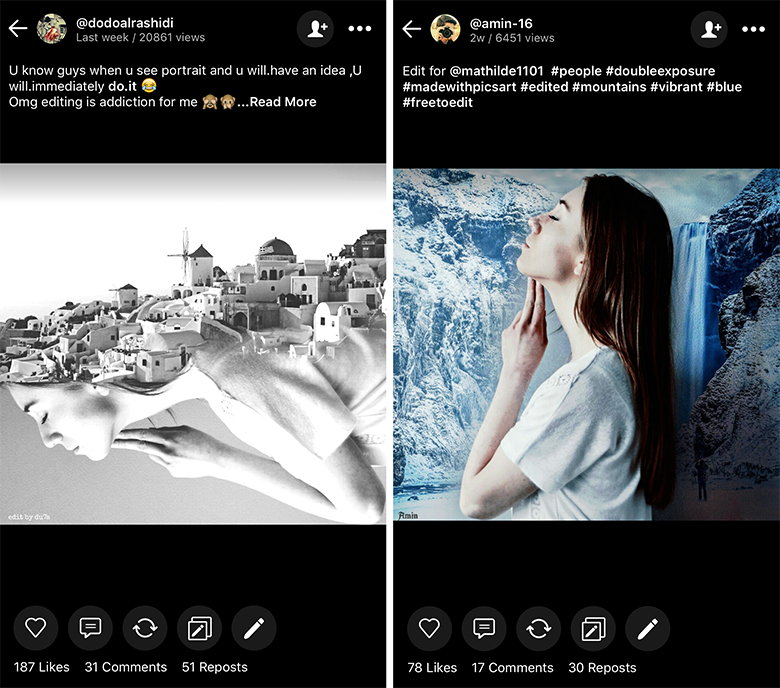 A great benefit that comes with this feature is that it almost immediately establishes a bond between you and the people who were inspired by your creation. That's why we've made it easy for you to see not only the remixes but also the artists who made them. Here we tapped the profile on the first image and discovered some other awesome images. This is a pretty cool user — definitely worthy of a follow.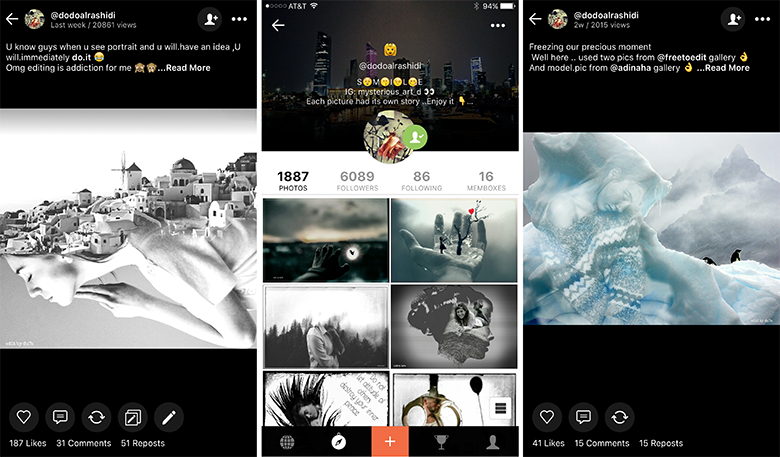 And let's say that this #FreeToEdit image inspires you. Well, we want nothing more than for you to tap on the pencil icon and let the artist in you get creating.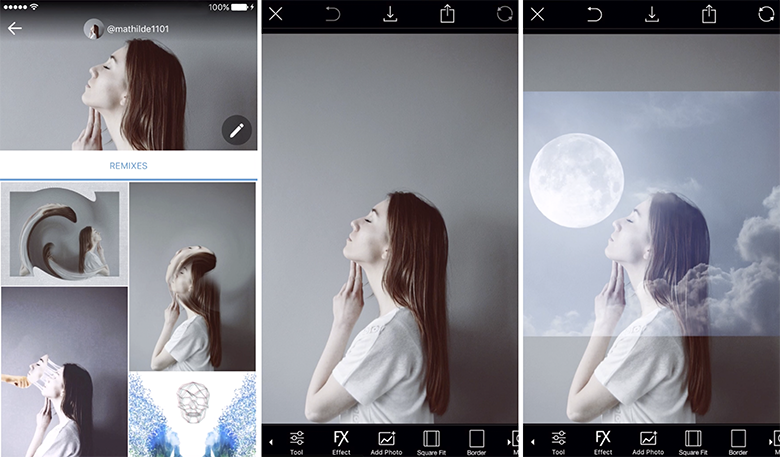 Finally, because we feel it's important to give credit where credit is due, any remix of your images will automatically tag you. In this way, you get a little credit and it also helps to build your creative profile on PicsArt.
And that's it. Welcome to remix galleries, a place where everyone shares creative inspiration to make amazing images.