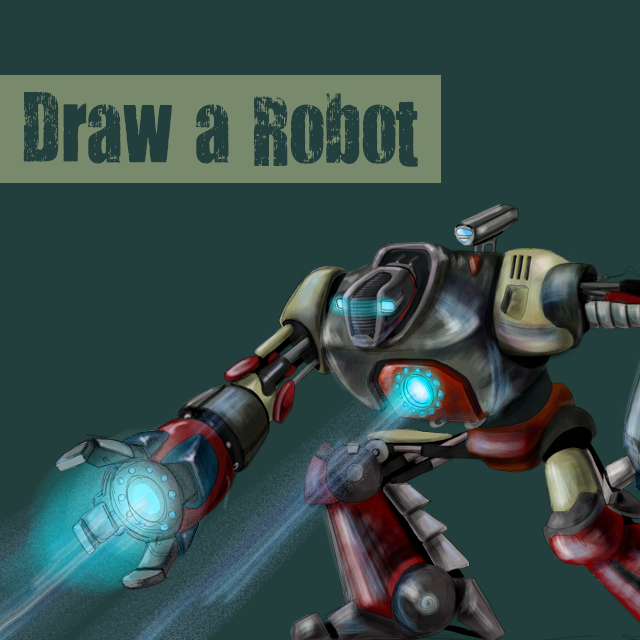 Use PicsArt drawing tools to build your very own robot for this week's Drawing Challenge.
After years of scientists and artists making distant predictions, the age of robots is finally dawning on us. Robotic limbs, hyper intelligent computers, today everything from vacuum cleaners to children's toys seem to be automated. Science fiction fantasy is slowly becoming our reality, but where this is going is hard to say. How far will we take it? How advanced will these robots become? And most importantly, what do we do once they become smarter, faster, better, stronger than us… the humans?
This week, we're challenging PicsArtists to make their own prediction of what shape our robotic overlords will come in when they take over custody of planet Earth. Use PicsArt to show the world your vision of the age of robots.
IMPORTANT: New Submission Rules & Deadlines!!!
All entries must be submitted between 9:00 AM(PST) on Saturday, August 3rd and 3:00 PM(PST) on Sunday, August 4th.
Note: These changes have been made in order to give all drawings a fair opportunity. By extending the drawing period before submission begins, users will no longer be rushed to finish their drawings early in order to give themselves more time to accrue votes.
New Voting Rules
Voting will begin as soon as submissions start at 9:00 AM (PST) on Saturday, and will last until 3:00 PM (PST) on Monday, August 5th.
You can vote for your favorite robot images in the "Contests" section of the app or by visiting the "Contests" section of our website.
Non-Original Artwork Will be Removed!!
All submissions must be original drawings created by users using only the PicsArt App drawing tools.

Users CANNOT copy images from our clipart files, other users, or the Internet.
Images that don't meet the requirements above will be removed, to ensure fair voting opportunities for authentic drawings! Thank you.