I grew up in a cozy suburb of Northern Virginia, where lawns are mowed and houses are freshly painted. I was taught from a young age that second-hand means second-best and I spent much of my life feeling dissatisfied with the fact that I knew rest of the world was not as "picket-fence perfect" as my suburban reality led me to believe. This is why, after college, I moved to the post-Soviet country of Armenia.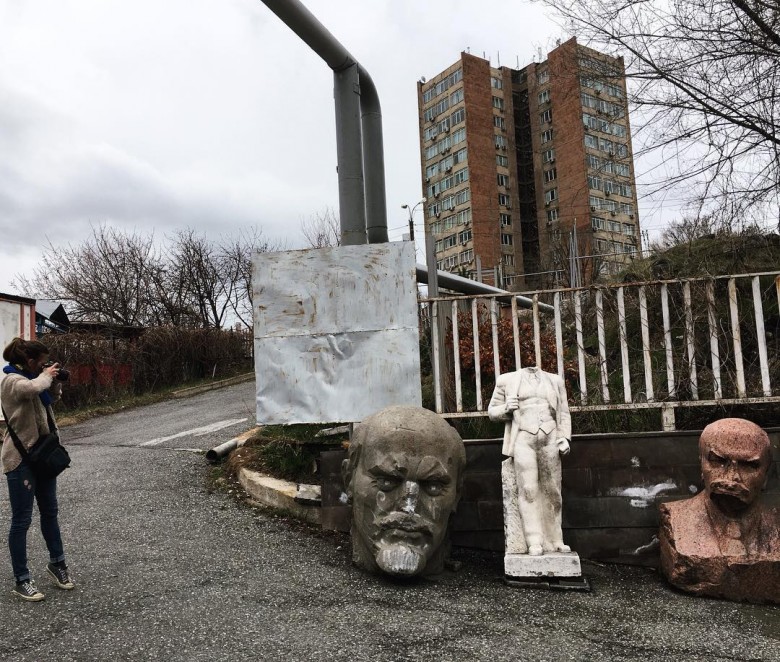 It was culture-shock on every possible dimension, but perhaps most shocking of all were my new surroundings. Yerevan could not be more different from the tidy neighborhoods of Fairfax: the Soviet-socialist apartment buildings, the abandoned playgrounds, the unkempt parks, the powerful Soviet-modernist monuments crumbling before my eyes, the decapitated heads of former Lenin statues torn down at the fall of the USSR… Yeah.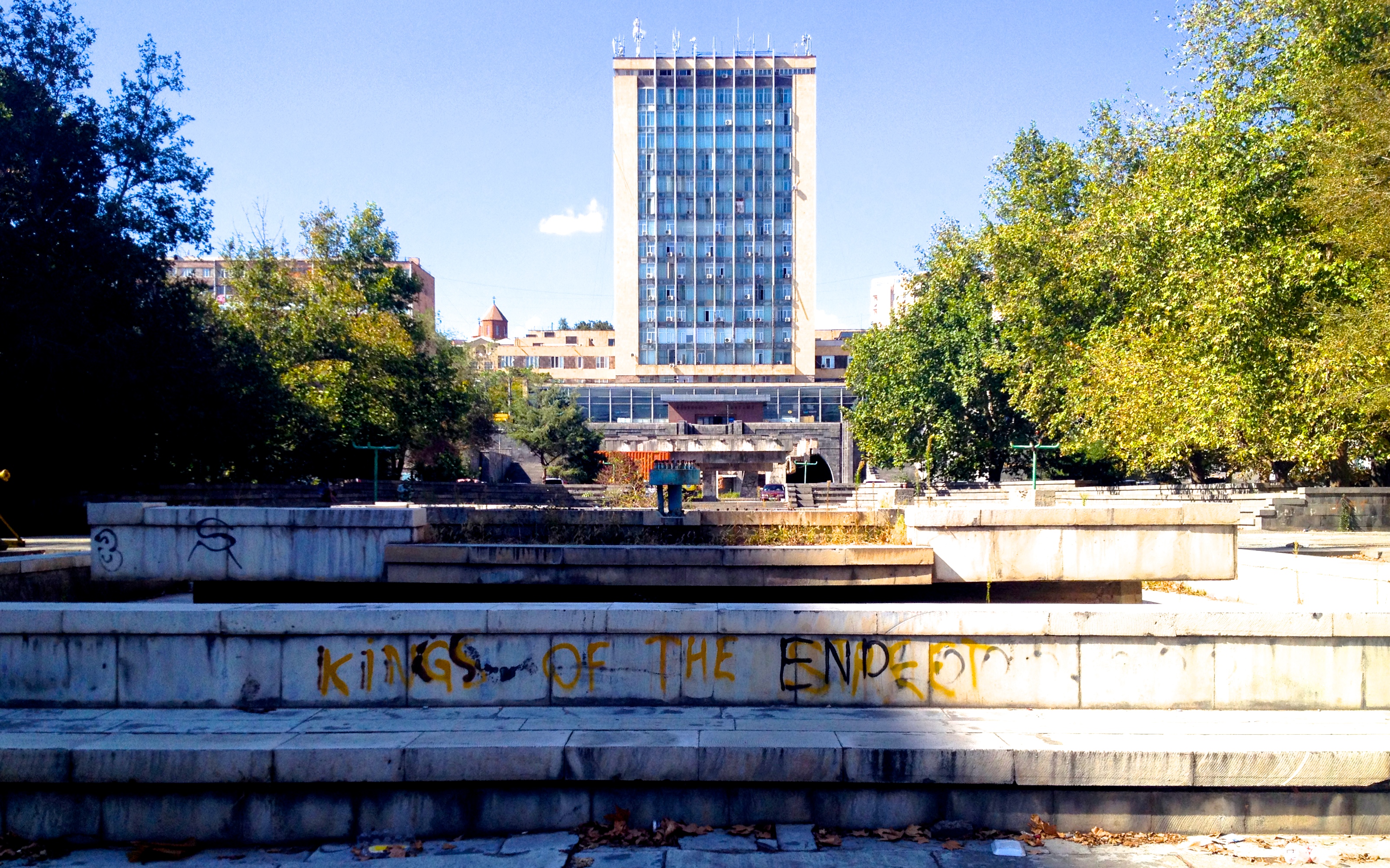 As a result, I photographed everything in sight, from old Soviet spice racks to dirty, retired buses. People looked at me strangely and snickered maliciously as I stopped to snap shots with my iPhone of what they considered trash, but I could not have cared less. I was so inspired by that I even wrote little poems honoring the objects' former greatness (see below).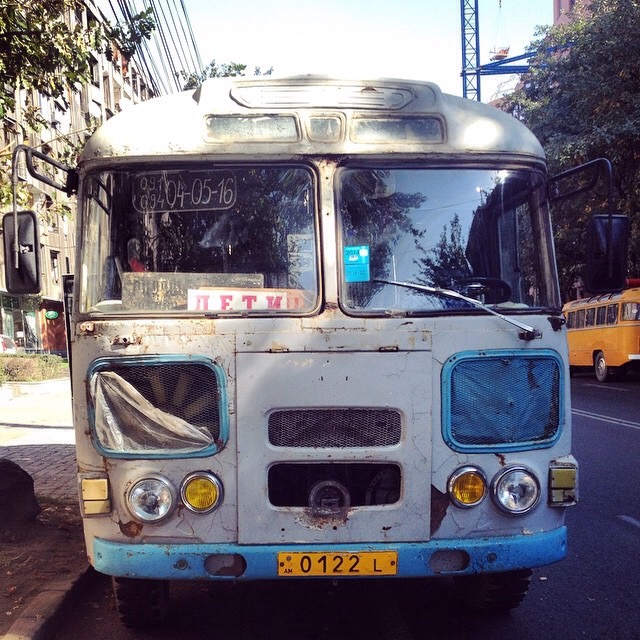 "Dear soviet bus haunting the streets, to you, life's not been kind / Where once you served a thousand feet, those days now are far behind."
Okay, so maybe I went a little overboard in my pursuit of the imperfect, but what I realized later was that I was not alone. Hashtags on social media connected me with others who had a similar passion for society's rejected relics and I realized that my obsession actually has a name!
"Ruin Porn," or ruins photography, is the saucy term given to the phenomenon of photographing formerly industrial landmarks in a state of deterioration and dilapidation. Usually the locations featured in the images are abandoned and in terrible condition, and the local communities surrounding them typically regard them as an eyesore. While there's actually a huge debate surrounding the ethics of this kind of photography, the overall consensus is that it's growing in popularity.
I briefly covered the phenomenon in my interview with Christopher Herwig, the mastermind behind the Soviet Bus Stops project, a series that curated the previously hidden beauty of neglected, former-Soviet bus stops. (And while he does not technically consider his work a part of "ruins photography," if you need further proof that highlighting decaying industrial landmarks is trending worldwide, his crowdfunding campaign raised over 500% of its goal.)
I also love discovering others who have an eye for capturing what most believe are eyesores in a way that is beautiful. As a result, I often find myself typing terms like #urban, #industrial, or #street into PicsArt's search engine and as it turns out, PicsArt is a great home for this kind of photography from people living in cities all over the world. I'd like to highlight one user in particular, whose work I consider to be a formidable example of ruins photography.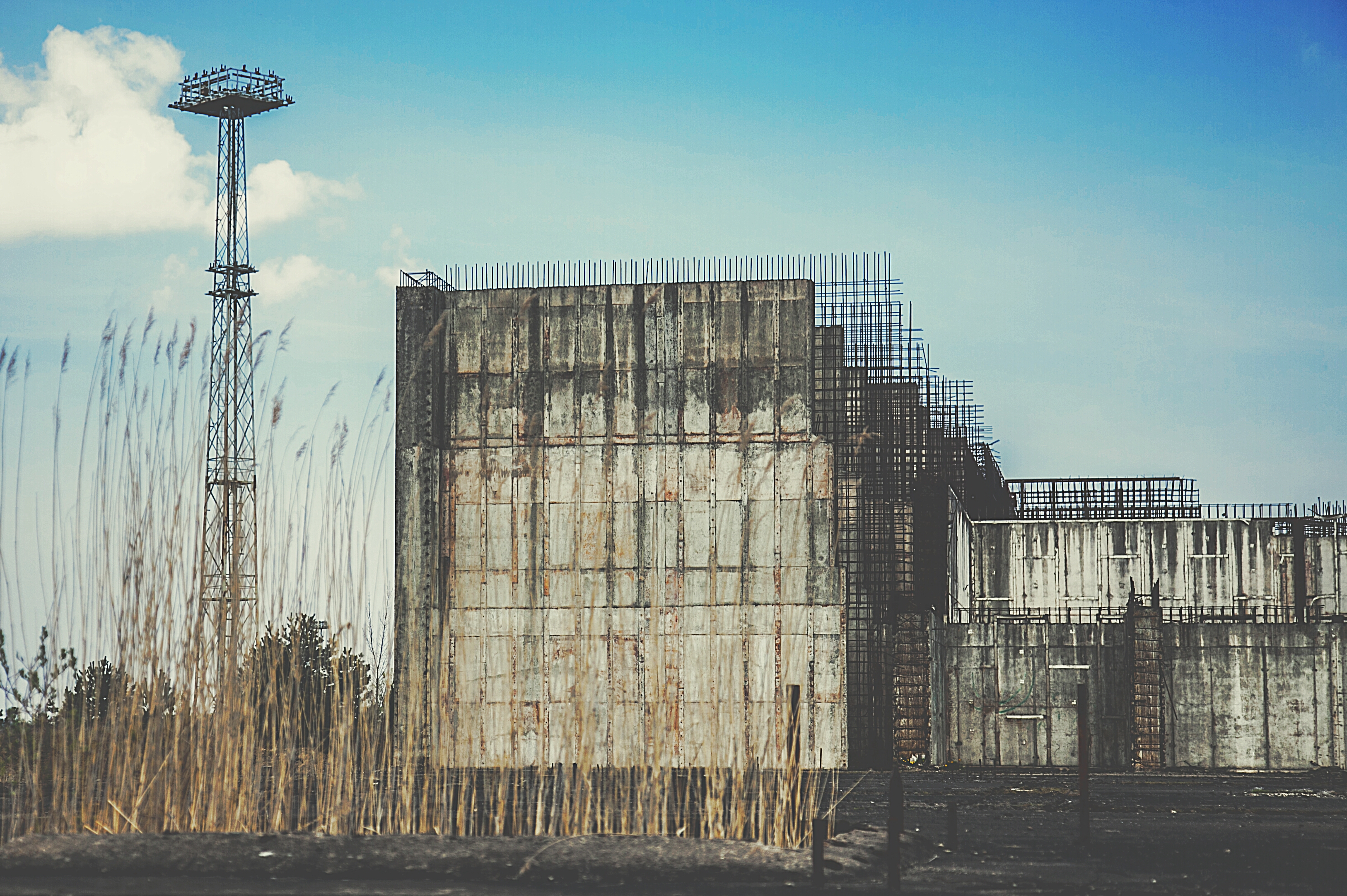 Oskar Barański (@oskarious) is based in the Eastern Bloc and his gallery is replete with the half-built industrial landmarks of his native Poland. According to his profile, 70% of his images are captured with a Samsung Galaxy S and the rest is with a Canon 5D. The above image is my absolute favorite. I'm head-over-heels for the unfinished and abandoned factory's wire-framing that, quite literally, frames the edges of the building. It feels like a real-life architectural sketch. The contrast with natural elements, like the blue sky above and the clouds and the golden strands of wheat that occupy the lefthand portion of the composition is magnificent. I also love the way the composition is framed geometrically. But perhaps most of all, I love the way Barański uses filters. While I often up the contrast and opt for a dark vignette to create a more brooding photograph, he prefers a faded, vintage effect and for me, that's really powerful in evoking the softer elements of this harsh reality.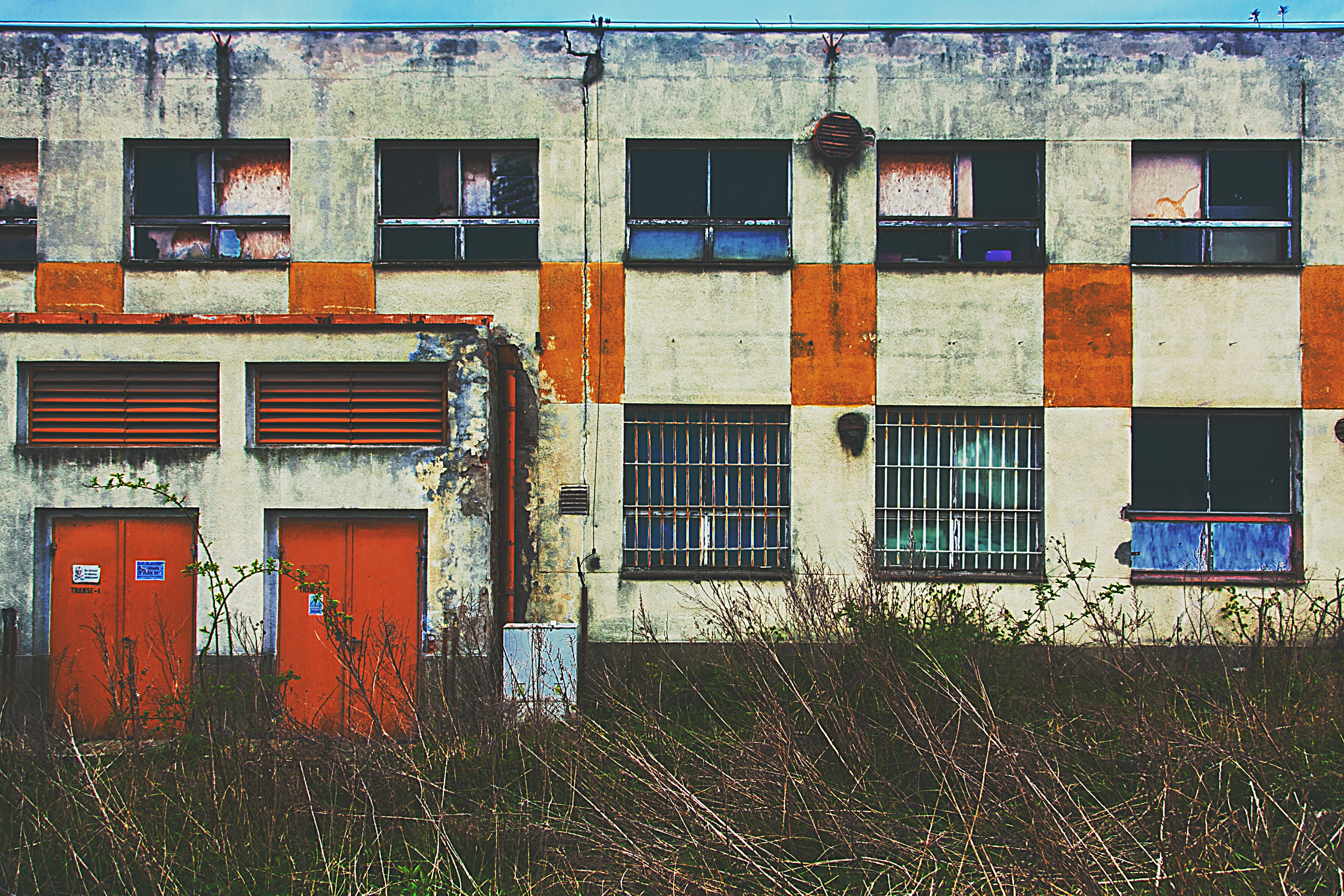 The colors in this photograph make my knees weak. I love the orange against the dark green of the grass. The faded effect also highlights the decay of the building and the geometrical composition makes all the elements feel tight and compact.
Visit his PicsArt Profile to see more of Barański's work.
Do you like this style of photography as much as I do? Do you want to see more of it on our app? Together, we can make that happen. Next time you're in a city, scout some of its neglected spaces. Depending where you are, it might be harder to find than others. Post-Soviet countries like Armenia offer a lot of opportunities for this, but this is not the case everywhere. Once you've got your shot, edit it with PicsArt photo editor and share using the hashtag #Industrial so we can find you.