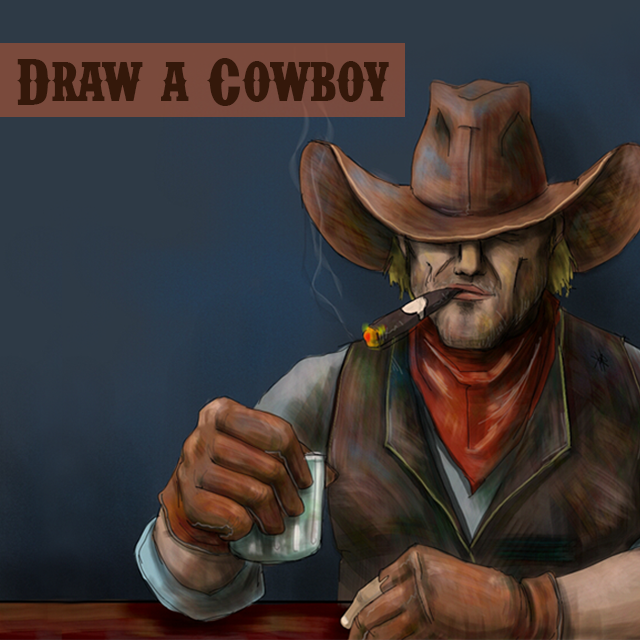 The Drawing contest this week is about cowboys, the frontiersman of the American West.
The land out west was untamed, it was majestic, and it offered a chance to start over, but it was also wild and out-of-reach for Washington D.C.'s law and order. With the sheriff system, local heroes were made and unmade just as quickly. Justice was often dealt not with lawyers and judges, but at the end of a smoking gun barrel. The fate of those who braved the frontier was often determined by whoever had the fastest gun. These were riders who shot first and asked questions later, and between it all was the promise of gold, of land, a higher place in life. The stakes were no less than everything.
Throw your hat in the game, pull up a seat at the local saloon, and play a hand or two for this week's drawing challenge. Cracking the top 10 this week will take skill and creativity, luck has got nothing to do with. Can you outgun the rest?
New Submission Rules & Deadlines!!!
All drawings must be submitted between 9:00 AM (PST)on Saturday, September 28th and 3:00 PM (PST) on Sunday, September 29th.
To Submit your drawings wait for the tag which will be announced this Saturday at 9:00 AM (PST) on Facebook, Google+ and Twitter. You can also submit them directly in the "Contest" section of the app once submission begins.
How to Vote
Voting will begin as soon as submissions start at 9:00 AM (PST) on Saturday, and will last until 3:00 PM (PST) on Monday.
You can vote for your favorite images in the "Contests" section of the app or by visiting the "Contests" section of our website.
Non-Original Artwork Will be Removed!!
All submissions must be original drawings created by users using only the PicsArt App drawing tools.
Users CANNOT copy images from our clipart files, other users, or the Internet.
Images that don't meet the requirements above will be removed, to ensure fair voting opportunities for authentic drawings! Thank you.