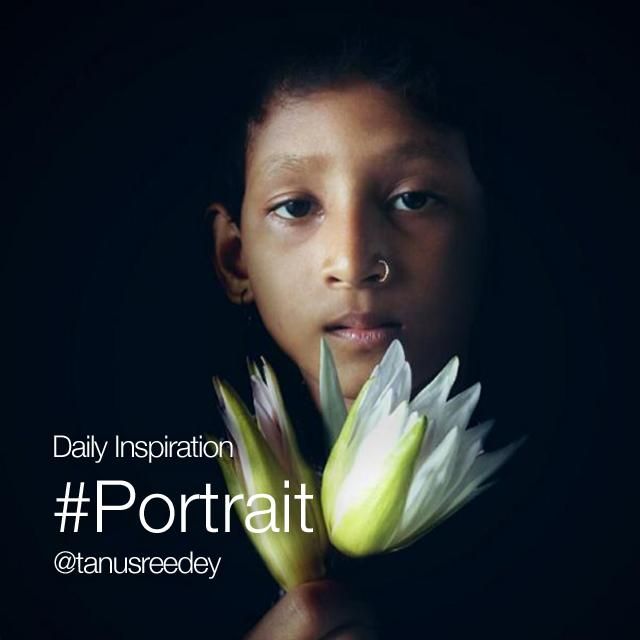 This Saturday, share your best shots of people with the hashtag #Portrait.
Portrait photography can be a little intimidating when you're starting out, but a portrait is nothing more than a picture of a person (or a group of people, of course!). When shooting portraits, one of the most important things is to be aware of your subject. If the situation allows, take the time to get to know the person you're photographing and think about what aspects of their personality you'd like to capture and portray in your image.
To avoid capturing images that look posed, try photographing someone in action, preferably doing something they love—perhaps cooking, playing with a pet, reading, or drawing. Or, try chatting with them as you shoot. Giving them something to focus on other than the fact that there's a camera pointed at them will help put them at ease and make your portraits appear more natural. Plus, you might make them laugh and have the opportunity to capture a genuine smile!
Once you've got your shot, share it with us with the hashtag #Portrait, and we'll feature our favorites tomorrow in the app!